Mother's Day is only 2 days away, aahhhh!! I don't like that Teacher Appreciation week and Mother's Day are so close, that's too much stuff to worry about at once! If you haven't figured out a cute handmade gift to give and you're in a bind, that's okay…I've got you covered!

I really do like gift cards, both to give and to receive. You know if you give a gift card, the recipient is going to go get something they really want. I love receiving gift cards as well because it's fun to go shopping and pick out something fun for yourself! So give your mom a gift card to one of her favorite stores and she'll be very happy, I promise!
But, the gift card holders that come from the store can sometimes be a little boring, so I have 6 great DIY gift card holders you can easily make to put those gift cards in.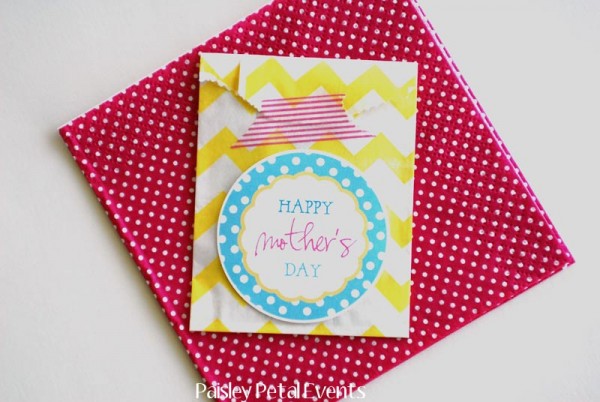 I am totally in love with these mini chevron paper bags and I have them in every color you can buy (seriously!) I bought mine locally at Orson Gygi, but you can order them online as well. They are the PERFECT size for gift cards. I simply inserted my gift card into the bag, taped the top down with washi tape (another new favorite!) and then added a cute, free printable tag from Oh, Good Gravy. Very simple, but it's all in the presentation, right?!
These DIY pillow boxes from Lines Across My Face are made from a piece of plain scrapbook paper and then embellished with washi tape and some fun flowers and buttons. The possibilities are endless in how you can decorate these…love that!!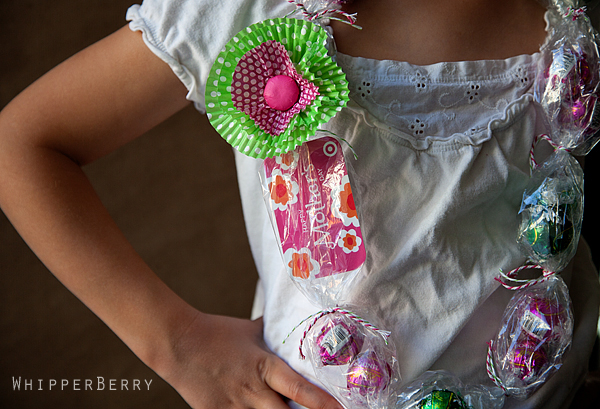 Last week WhipperBerry shared this fun candy necklace she made and just added a gift card as one of cute treats inside. Choose your mom's favorite candy to include with the gift card and she'll be one happy momma!

I think these printable paper gift bags from Craft & Creativity are just so cute! All you have to do is print out the pattern, fold, tape (or glue) and you're set! Add some colorful paper shred, insert your gift card and maybe a little ribbon bow…darling!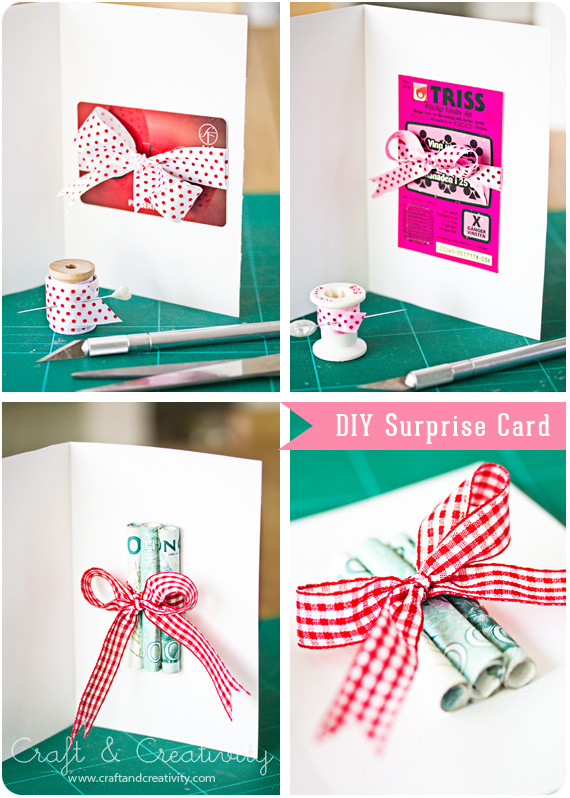 Another great idea from Craft & Creativity…tie your gift card into a greeting card. For Mother's Day have your kids draw or create something on the front of the card and then insert your gift card in the middle – she'll love it!
Today's Mama has a printable gift card template that makes it really easy! All you have to do is print, cut, fold, insert your gift card and you're all set!
Last year for a church project we made these flower pot photo holders that were really fun and easy to make, if you need a simple craft idea.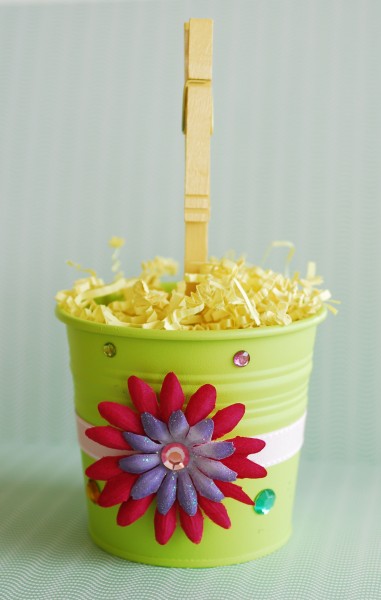 For additional Mother's Day gift ideas and lots of free printables, visit my Mother's Day Pinterest Board.
I hope all you mothers have a wonderful Mother's Day on Sunday!!