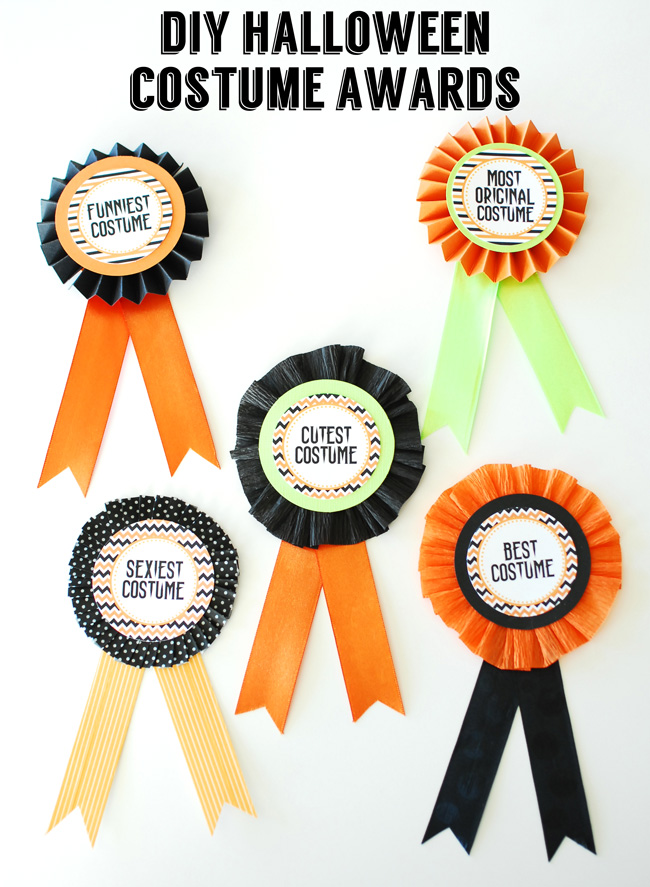 I've been getting some emails about the printable circles I created to make your own DIY Halloween costume awards and realized that I've never posted about them here, so I figured we better post about them today!
If you're hosting a Halloween party, you'll need some costume awards for your costume contest, right?! Well, don't go to the party store and buy those cheesy ribbons or badges, just make your own – they won't take you much time and you probably already have the supplies at your house!
Supplies
card stock
ribbon
crepe paper
washi tape
a glue gun
2″-2.5″ circle punches,
scissors
glue dots
I made three different versions of the awards.
Use some of that washi tape you've been collecting to make some Halloween ribbons: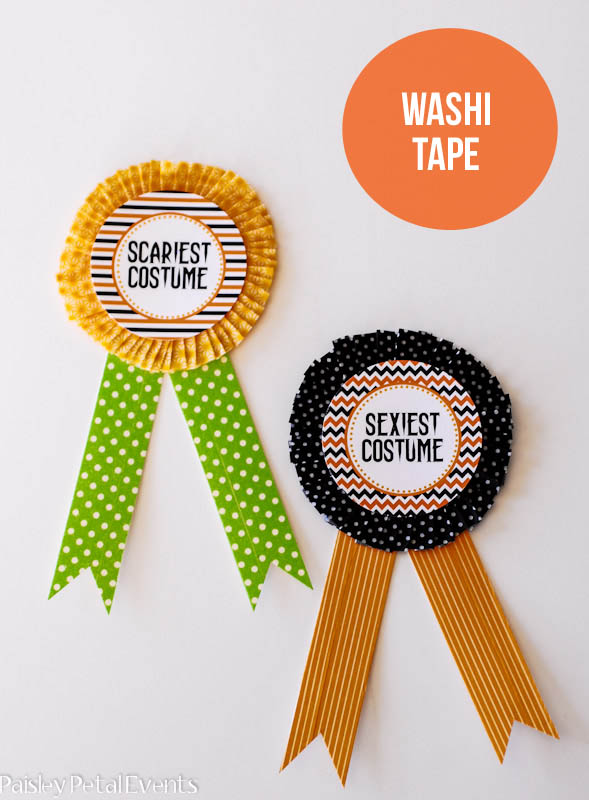 You can find a great tutorial for DIY washi tape ribbon awards over on Oh My Handmade.
I love paper medallions…make some simple Halloween costume awards using paper medallions and ribbon…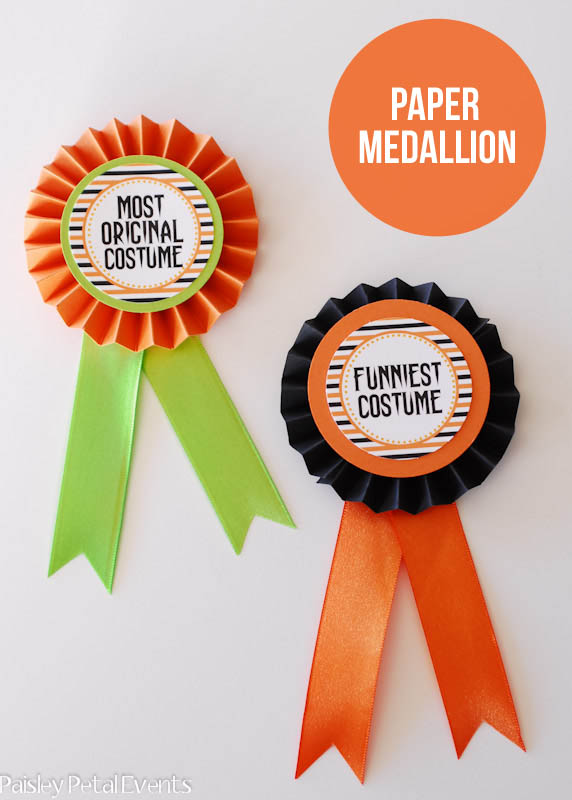 Find a great tutorial for making paper medallions on The Shabby Nest. Once the medallions are made, simply cut some circles out of card stock, add the printable award circle and attach your ribbons using glue dots.
These Halloween costume awards are made out of crepe paper, cardstock circles and ribbon…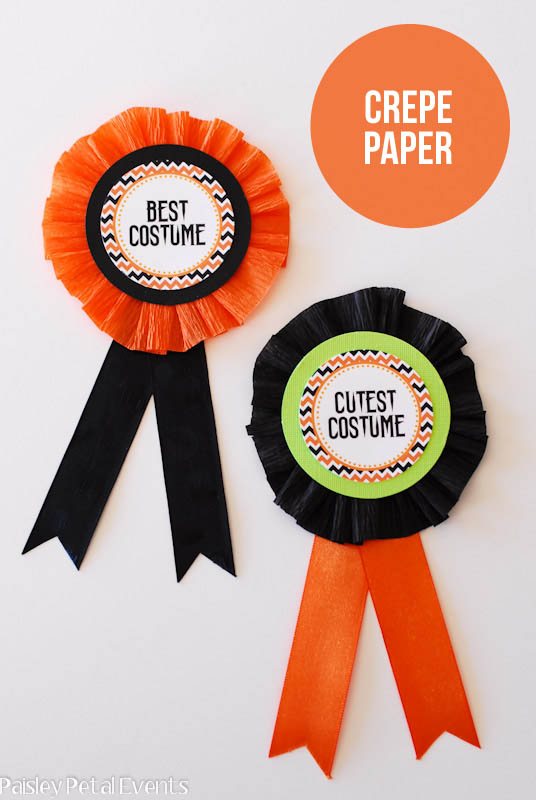 Once Wed has a great tutorial for making the crepe paper medallions.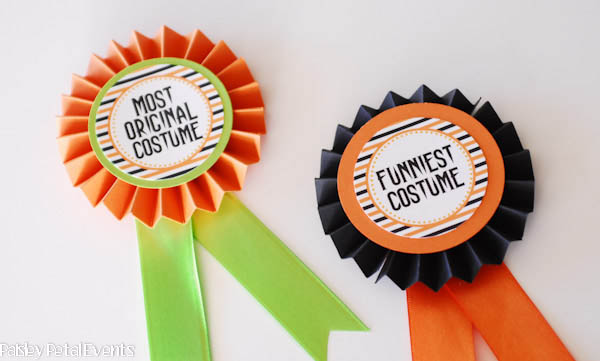 To download the free printable Halloween award circles, simply click on the orange button below. The PDF includes 3 pages – one is blank for you to write in your own awards and the other two are pre-populated.

My award ribbons are pretty simple, but you can easily add more layers of cardstock circles, crepe paper and washi tape and more ribbon to make your awards even more fancy!
So, here's the big question: what are YOU dressing up as for Halloween??? Me…I'm boring and don't usually dress up, but I know some people are totally into it! I'd love to hear your creative costume ideas!!