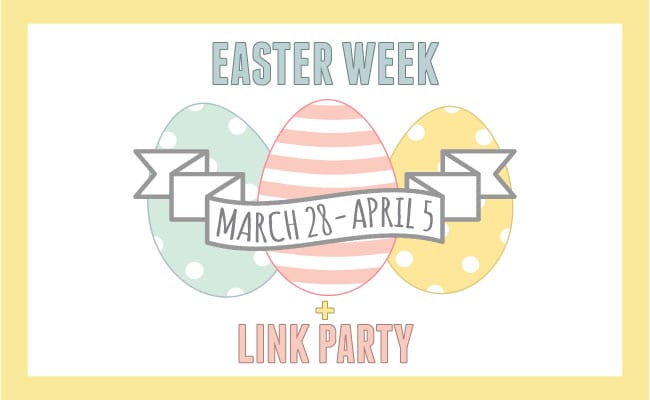 We're helping Design Dazzle celebrate the arrival of Spring & Easter Week by participating in another GREAT BIG link party!! Fifteen of our favorite bloggers are participating. We know YOU have some awesome ideas to share! Simply link up your inspiring projects and creative ideas below. Feel free to link up new projects as well as any past projects that you want to share. At the end of our link party, all of the bloggers participating will feature some of their favorite Easter projects and ideas! Link party runs from March 28th – April 5th.
When you link up to our party, it will show up on ALL the following participating blogs:
Design Dazzle | Get Creative Juice | I Dig Pinterest | Ginger Snap Crafts | Not Just a Mommy | Giggles Galore | a girl and a gluegun | Me & My Insanity | Paisley Petal Events | Pink Cake Plate | Happiness is Homemade | Kiki & Company | I'm Topsy Turvy | Home Confetti | BellaGrey Designs | Love the Day
We also wanted to let you know about a fabulous event that's coming up: The Mom Summit. Being a mom can be overwhelming at times, so The Mom Summit contains 30+ online classes to make motherhood more enjoyable. 30 rock star bloggers (mostly moms) will be teaching classes on topics incredibly important, like cooking a month's worth of dinners in ONLY a couple hours, getting kids to listen without yelling, nagging or reminding, and making sure there's not just heat in the kitchen, but how to put the spark in your marriage, as well. This event is taking place online from March 31st-April 7th and is FREE for this week only! Click HERE to register or get more info about the event!