I can't remember if I've mentioned my love of anything paper here on the blog. In case I haven't… I LOVE PAPER! I love cards, invitations, stationery, gift wrap, notebooks, notepads, gift tags, gift bags, calendars, art prints, etc. etc. I attended the National Stationery Show in NYC last year and was just in heaven! So many beautiful products created by oh so talented designers. I'm hoping to include more of my paper obsession here on the blog and I thought I'd start by sharing some fabulous Valentine's Day cards created by some of my favorite companies I met in NY. Click on the shop name below the image to be directed to where you can purchase these beautiful cards!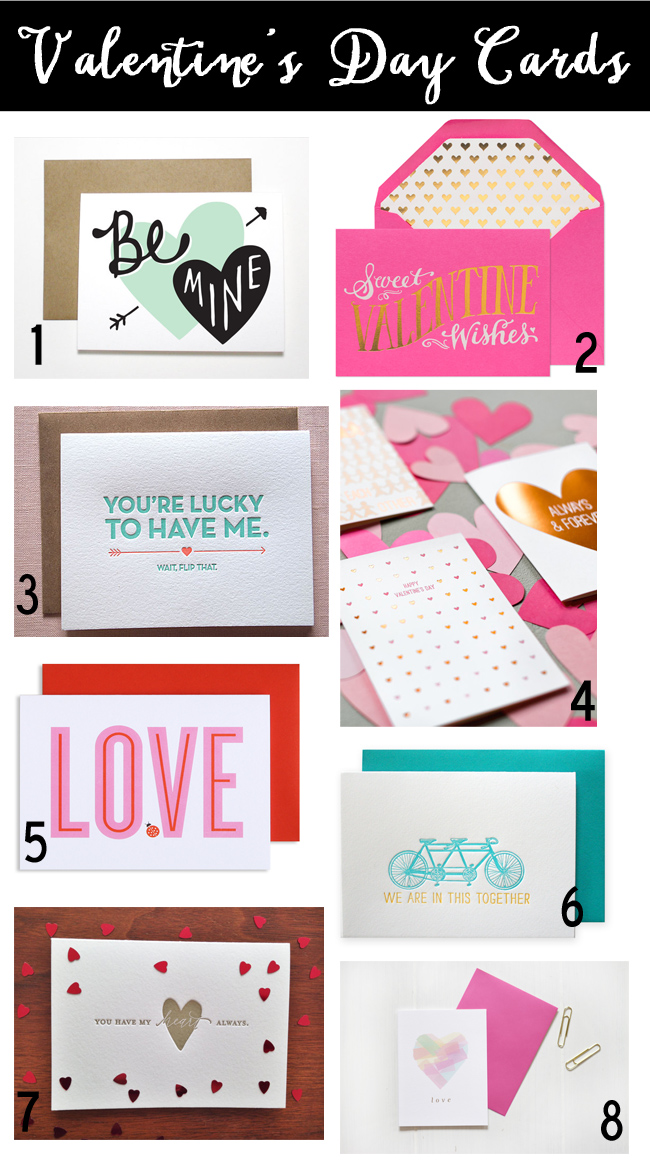 1. The Paper Cub | 2. Sugar Paper | 3. Farewell Paperie | 4. Sycamore Street Press | 5. Pei Design | 6. Parrot Design Studio | 7. Ink Meets Paper | 8. Meant To Be Sent
Do you have a favorite design??? If I had to choose one in this group, I think I'd choose the pink Sweet Valentine Wishes from Sugar Paper. I am IN LOVE with everything Sugar Paper does!!