We're coming to the end of baseball season here at our house…playoffs are now starting for my boys. I wanted to share this vintage baseball themed birthday party that my friend Toni created for her boys – it's a perfect party theme for anyone with boys who love baseball, or use some of these ideas to throw an end-of-the-season party for your team!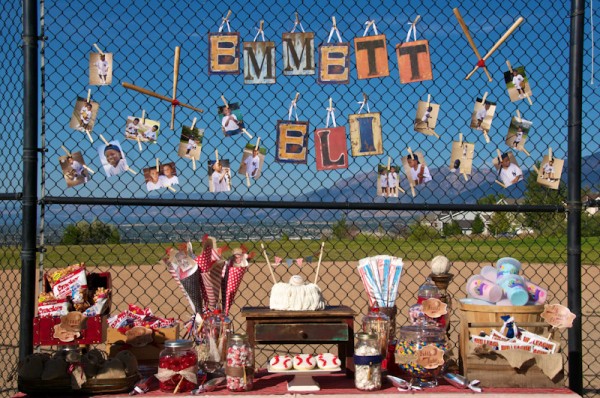 The party was held at a local park with a baseball diamond (of course!) so Toni put the dessert/candy table in front of the baseball diamond fence. Vintage letters were used to spell out the boys' names along with a bunch of pictures all hung with clothespins to create a simple but wonderful backdrop…genius!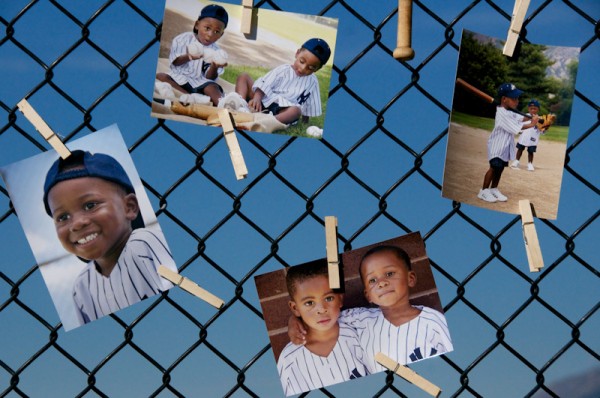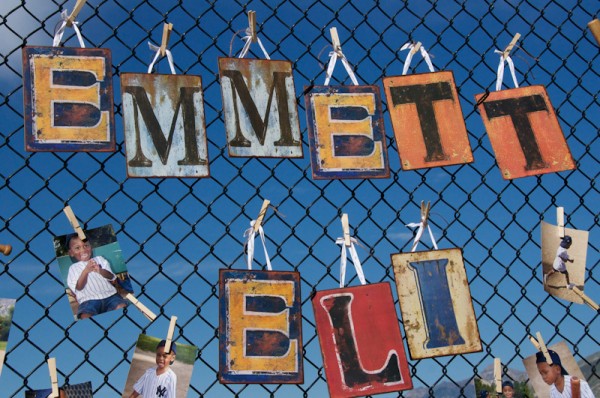 Using wooden boxes, crates and baskets from her home were great (and free!) for holding various vintage candies and baseball snacks such as Cracker Jack, peanuts, sunflower seeds, taffy, licorice wheels, cotton candy, rock candy and bubble gum.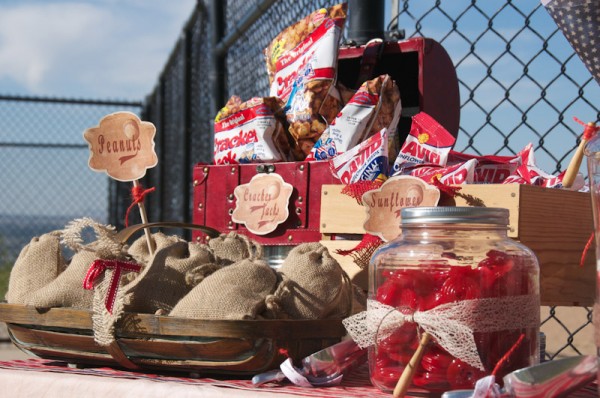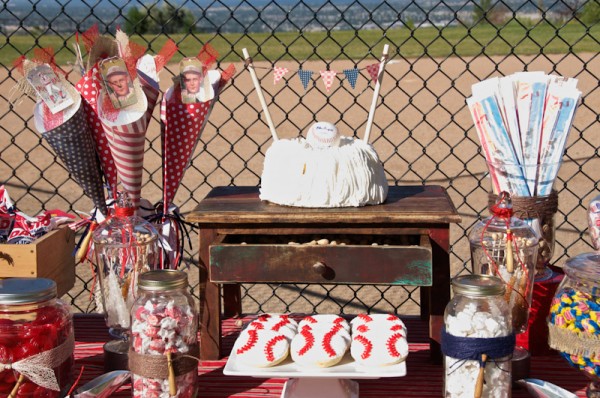 The use of mason jars, burlap and jute also give the table the vintage look she was going for. And did you notice all of the tiny baseball bats tied to the candy jars – they are just the perfect touch!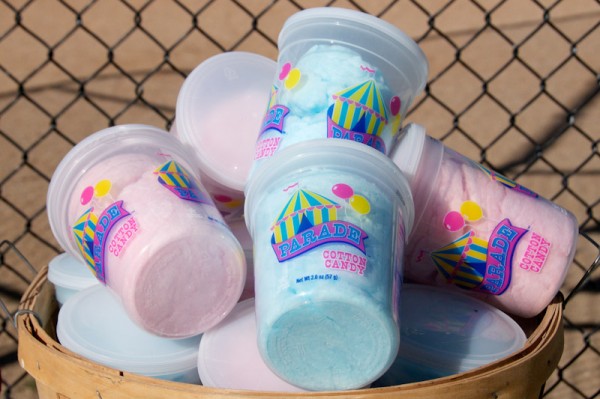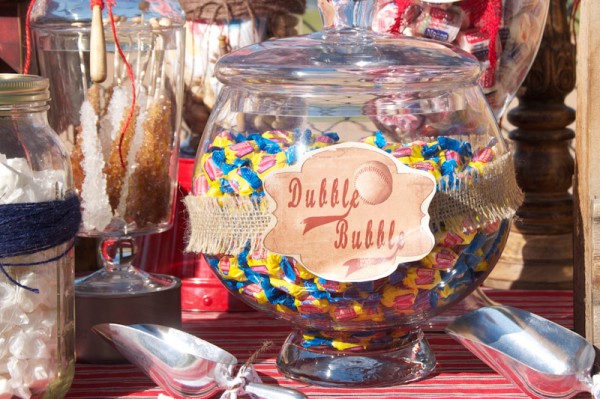 At the center of the sweets table was a fun homemade cake with a darling bunting and baseball in the middle – so cute!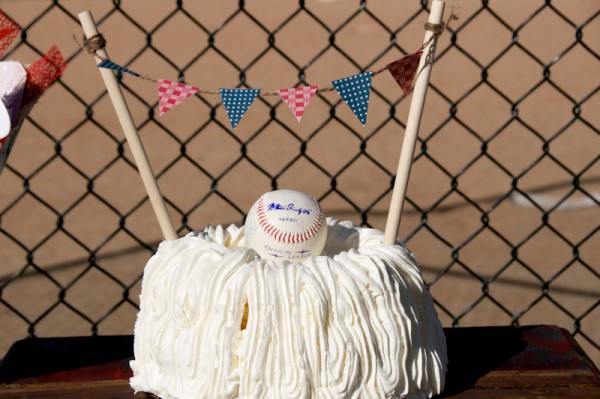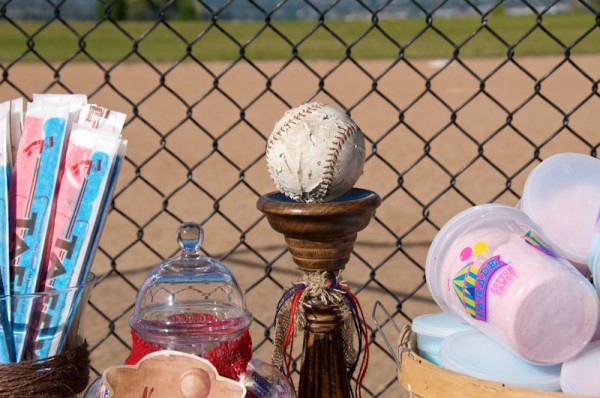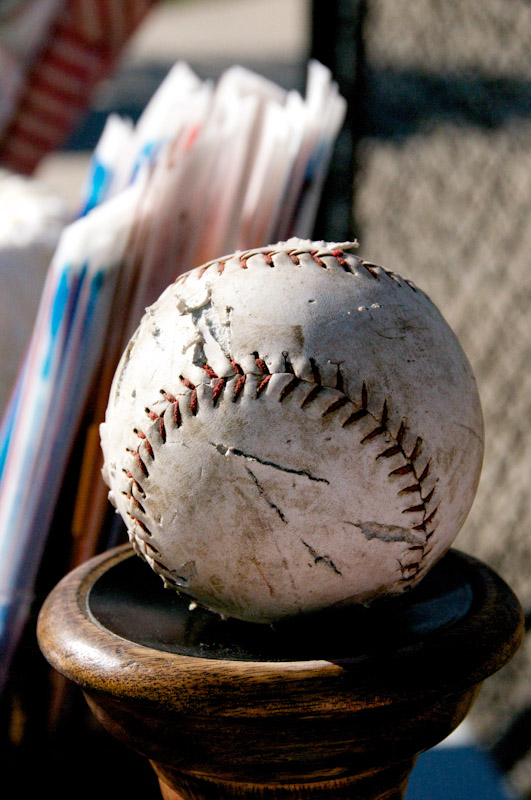 Additional food and drinks were displayed on a table under the pavilion at the park which was decorated with these fabulous "junk banners" as Toni calls them. You basically just take anything related to the theme and/or colors of your party and sew them onto a very long piece of ribbon or ric-rac. Simple, inexpensive and totally dresses up the party area!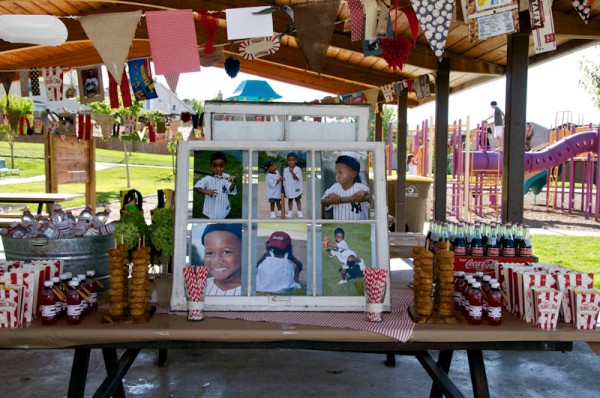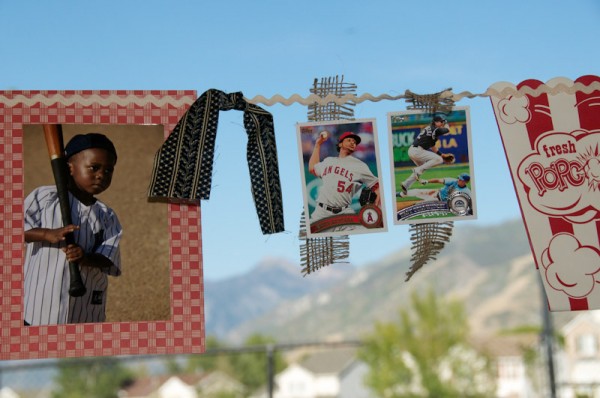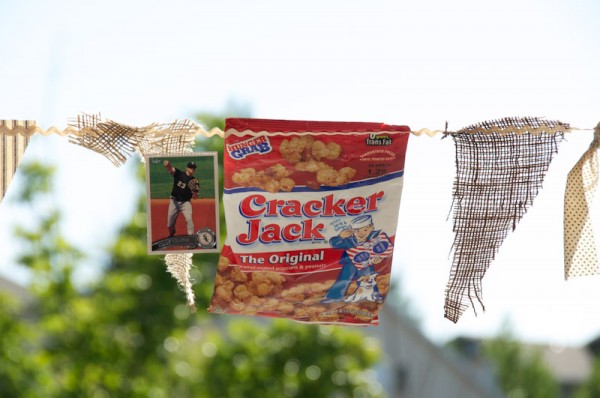 I love how she used an old window frame to display pictures of the boys for all the guests to see.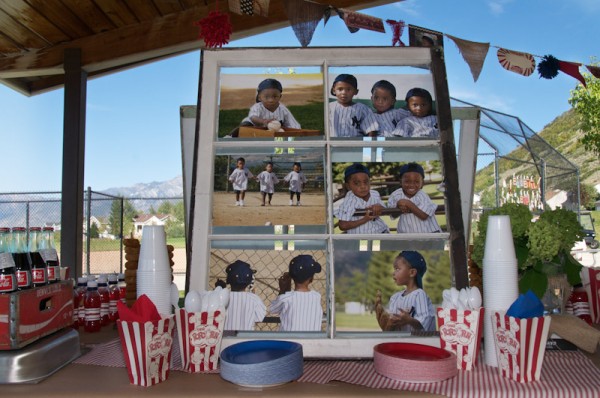 The classic Coca Cola crate and galvanized storage container for holding drinks definitely keep with the vintage theme of the party.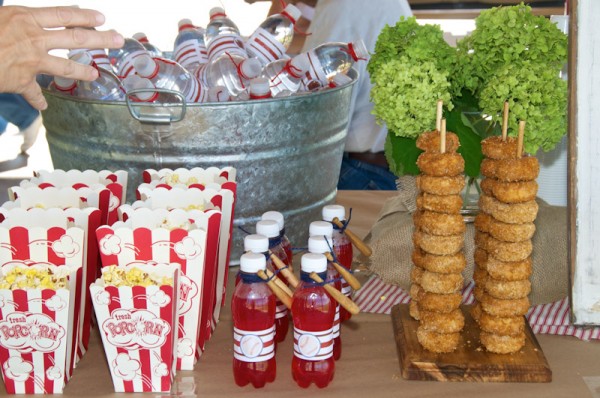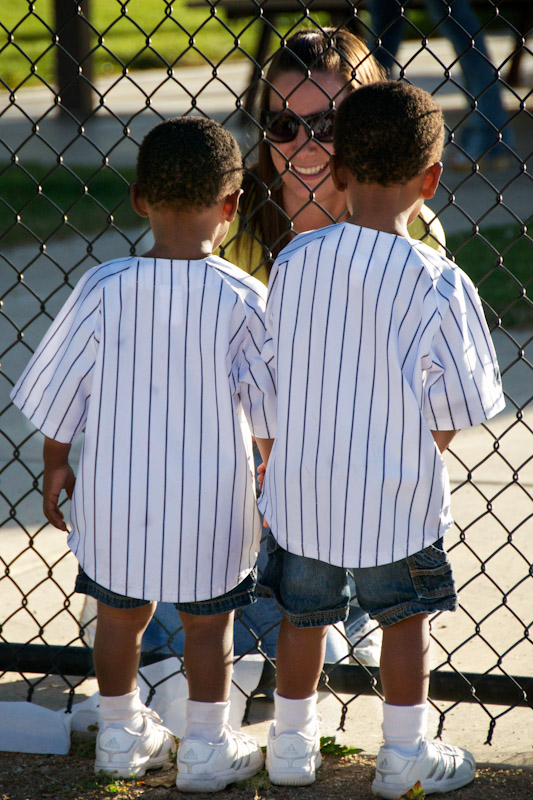 I just love this picture of the boys in their matching baseball shirts…they're ready to play a game of baseball! Which is exactly what guests did after eating and having dessert…a great activity for a large group of people and everyone had a really fun time!
Thanks for letting me share your wonderful vintage baseball party, Toni. As always, you did a fabulous job! And yes, it's the same friend that created the darling Monster Party and Graduation Dessert table – she's AMAZING!!
Vendors:
Party Styling: Toni at Missionary Munchies
Photography: Posh Photography
Vintage baseball labels: Michelle at The Glitzy Pear