HAPPY 2013!!
I hope you all had a fun New Year's Eve with family and friends!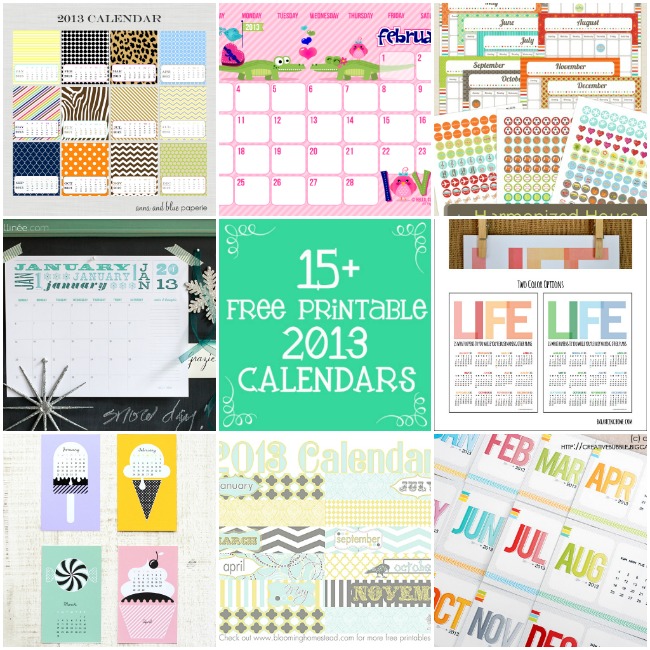 Like most people, I put all my appointments, birthdays, kids activities, etc. in my phone, but I also like to have calendars on my desk and in the kitchen for different things. I've seen some darling free printable 2013 calendars around the web, created by some fabulous designers, that I wanted to share with you today. You know I have a thing for free printables, so you're probably not surprised, are you? 😉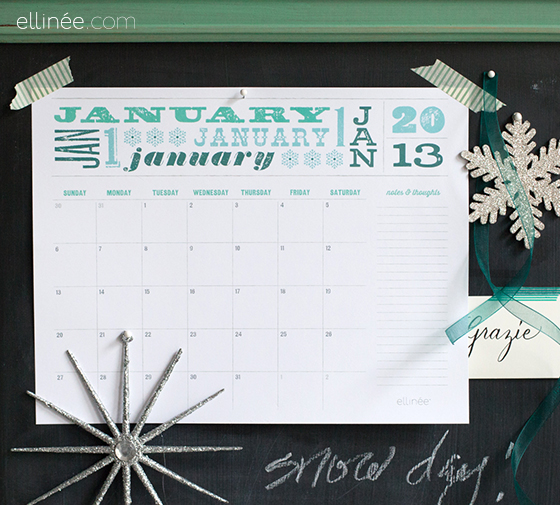 Fun typography printable calendars from Ellinee.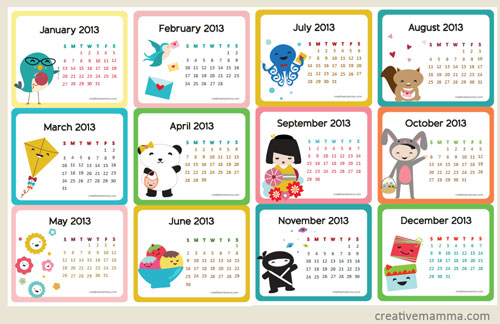 Cute mini Kawaii printable calendars from Creative Mamma.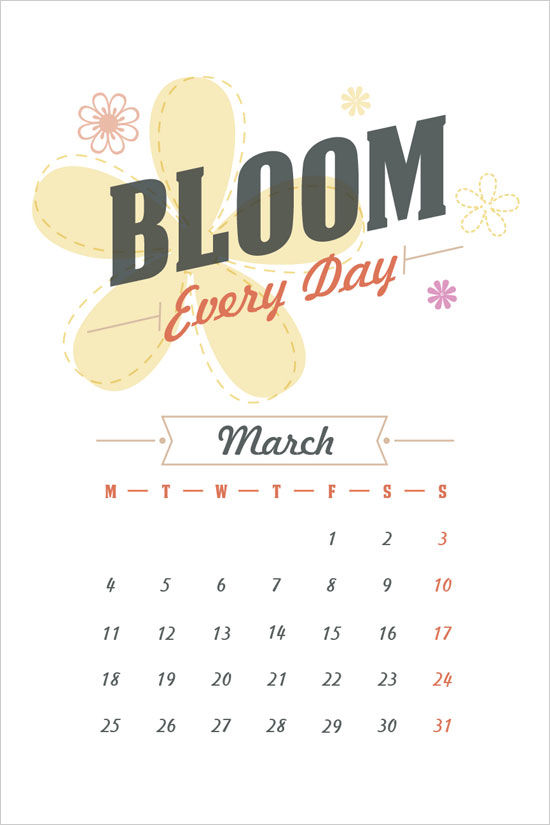 Love these 'Make Every Day Special' calendars from Design Bolt.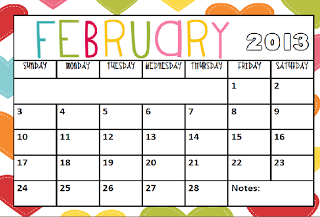 Fun, colorful printable monthly calendars from Mrs. McCumbee's Class.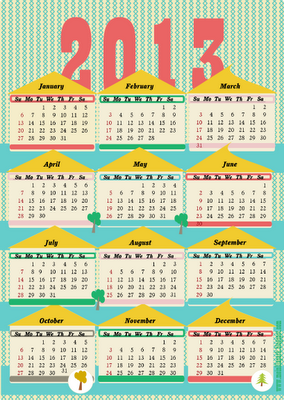 A whole year printable calendar from Mein Lila Park.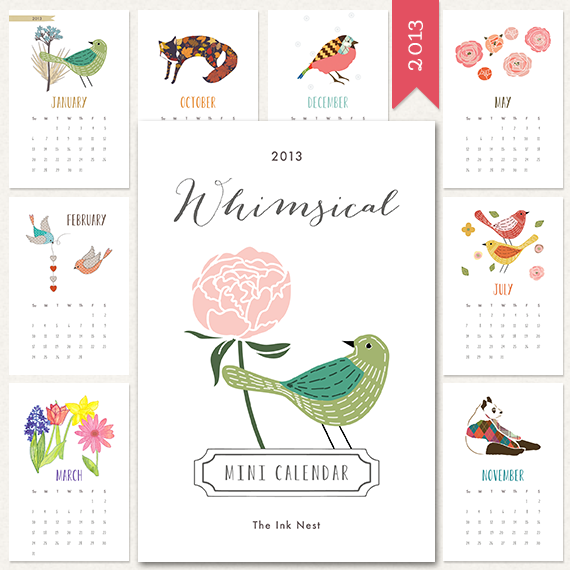 Whimsical mini calendar from The Ink Nest.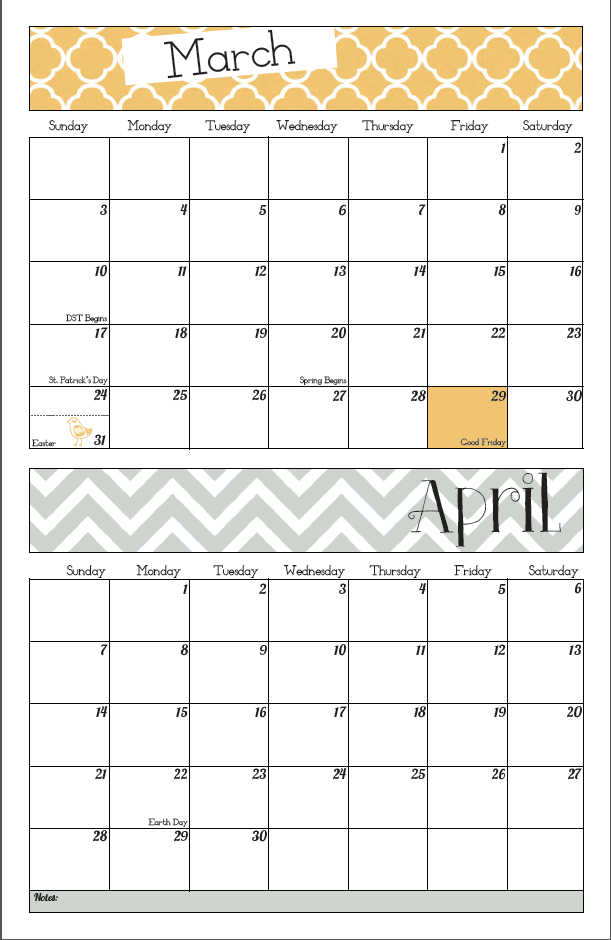 Simple 2013 printable calendar from Filthy Muggle.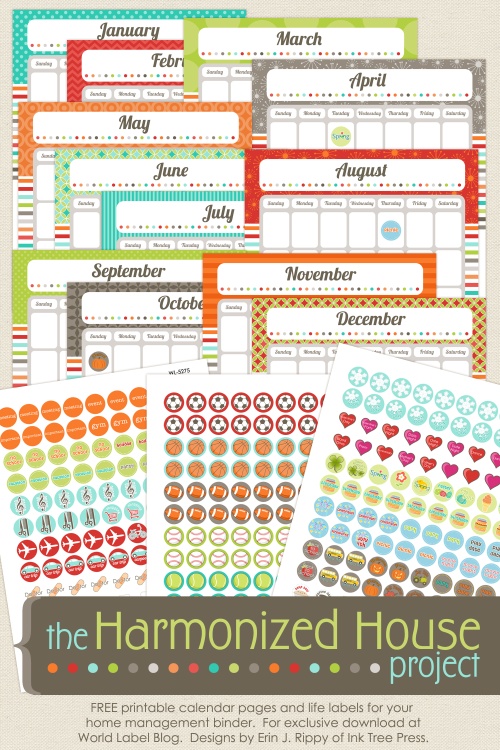 Printable organizing calendar created by Ink Tree Press for World Label.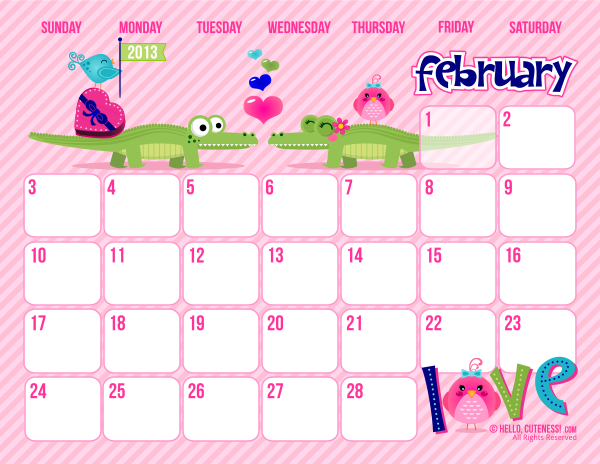 Cute graphics on monthly themed calendars from Hello Cuteness!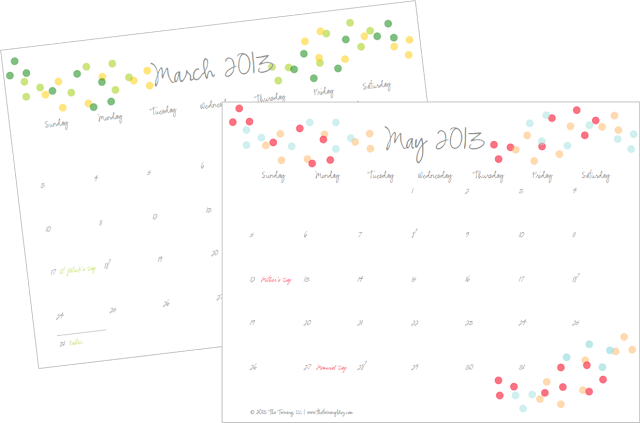 Confetti themed printable calendars from The Twinery.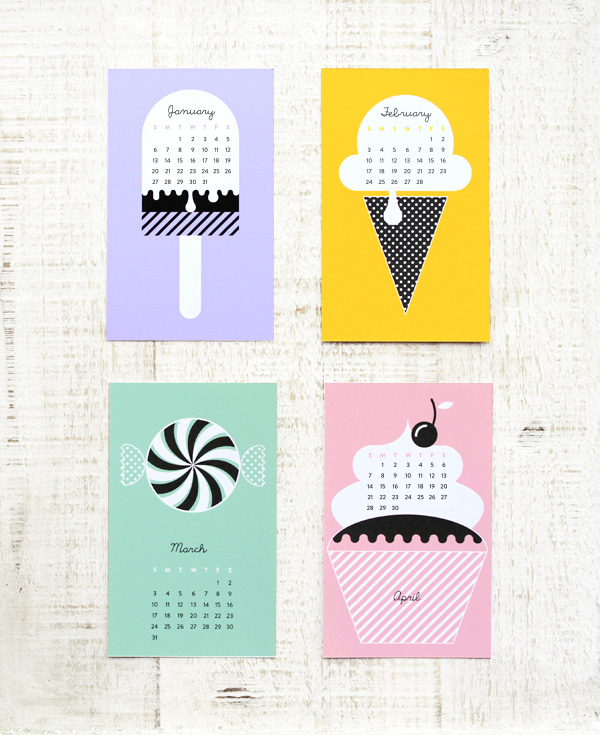 I know I shared this a few weeks ago, but this sweets 2013 printable calendar from Eat Drink Chic is one of my faves.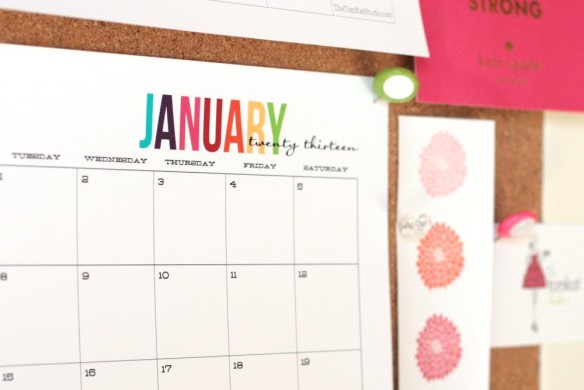 Another one of my yearly faves is the colorful printable calendar from The TomKat Studio.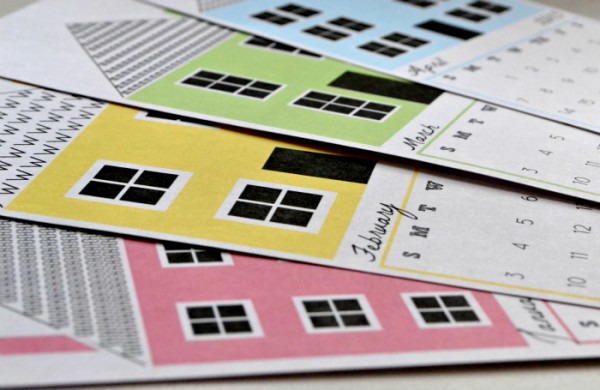 Free printable calendars for a good cause from Seamless Days.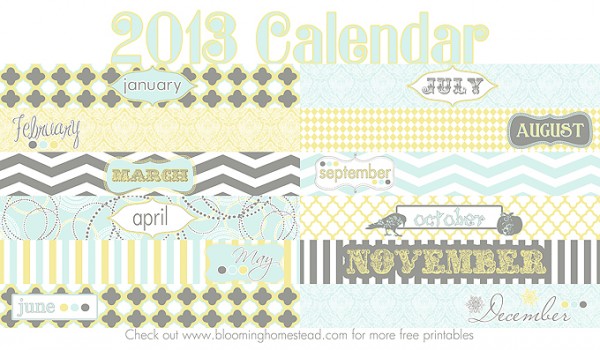 Pretty colors and designs on these free printable calendars from Blooming Homestead.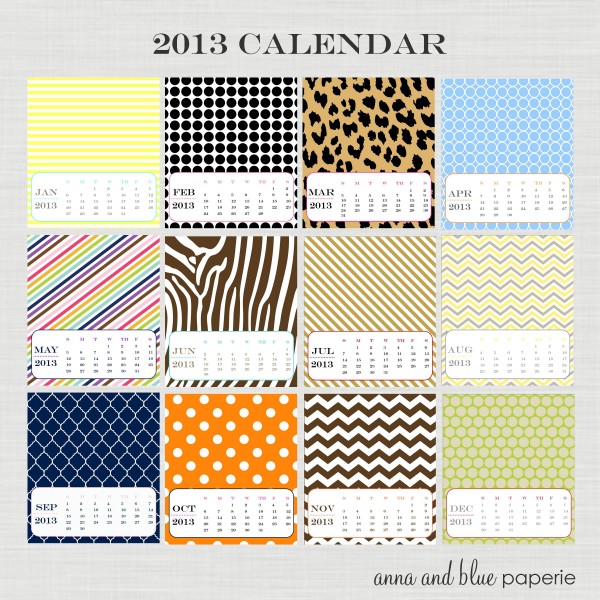 Fun patterned 2013 printable calendars from Anna and Blue Paperie featured on Pizzazzerie.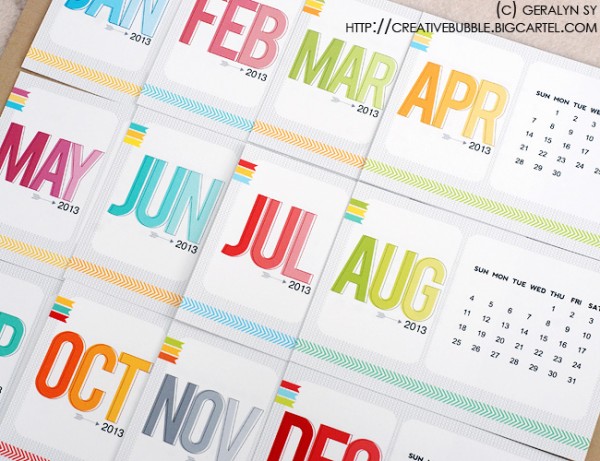 4×6 monthly calendars from In a Creative Bubble.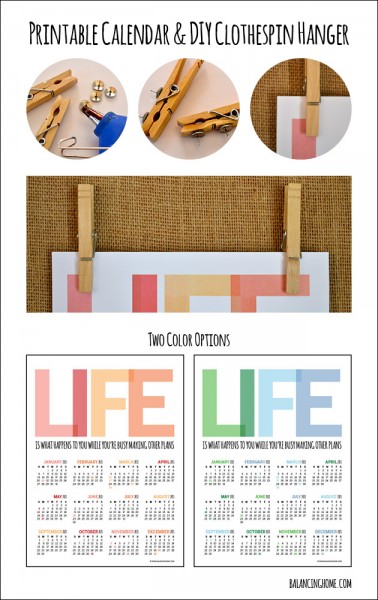 Pretty 2013 calendar from Balancing Home.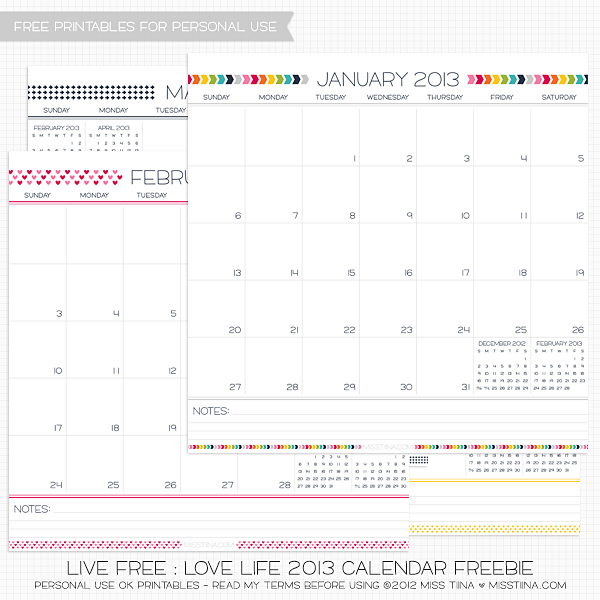 Live Free : Love Life 2013 printable calendar from Miss Tiina.