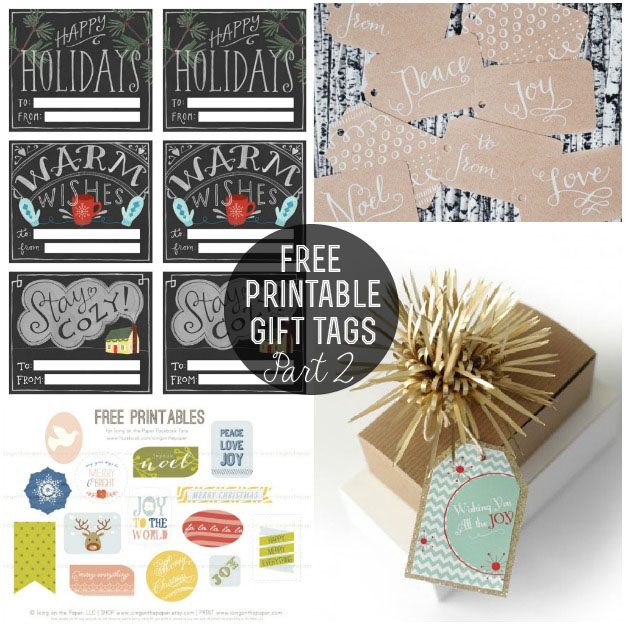 As promised, here's another 10 fabulous free printable holiday gift tags from wonderfully talented designers, most of which are brand new designs for 2012. Enjoy!

Love these calligraphy printable gift tags from Sweet Muffin Suite.
Cute grey gingham gift tags from WH Hostess.

Mint chevron printable gift tags created by Best Friends for Frosting for QVC.
Beautiful hand-drawn printable gift tags from Kori at Paper & Pigtails.

Pretty, soft colored holiday gift tags from Icing on the Paper.

Bold red and black holiday gift tags from Design Editor.

More fun chalkboard tags designed by Emily McDowell for Poppytalk.

Pretty pink & sparkly gift tags from Paiges of Style.

Bright gift tags from Love vs. Design.

Beautiful patterned holiday gift tags from Eat Drink Chic.