Last week I shared the fun Monster Mash party that I styled for Erika at Sour Punch Studio and I promised a tutorial on the spooky monster marshmallow pops so here you go! These would make such a fun treat at your upcoming Halloween party and my kids LOVED eating them!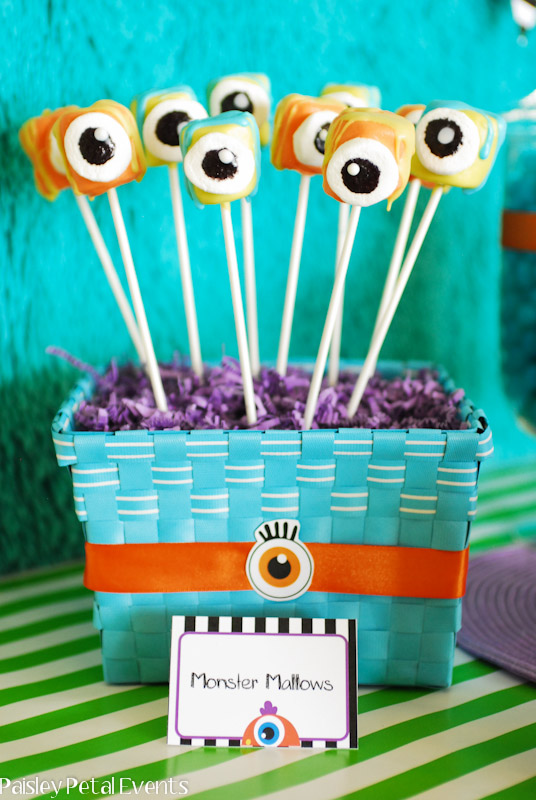 You will need the following supplies:
Large marshmallows
Candy Melts
6″ lollipop sticks
Black food gel
White icing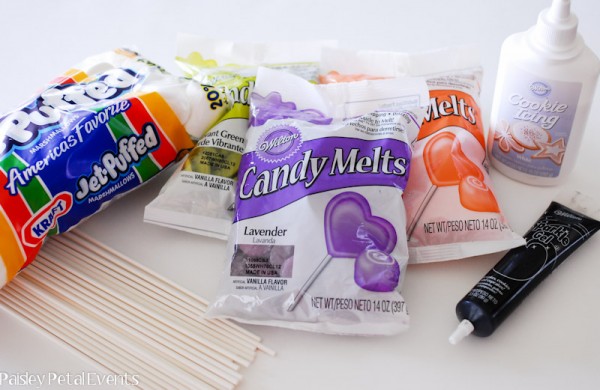 Step 1: Insert your lollipop sticks into your marshmallows.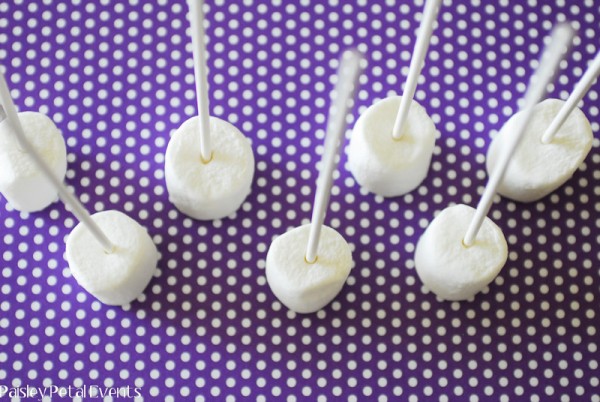 Step 2: Create the white of the eye by cutting the end off of a marshmallow.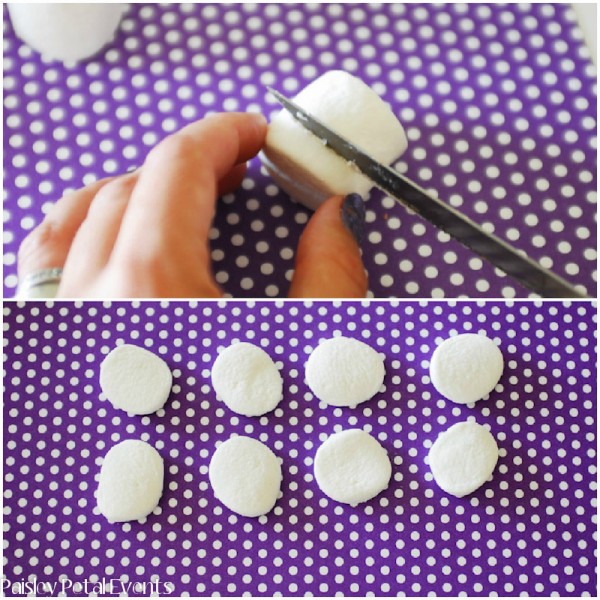 Step 3: Microwave your candy melts and dip your marshmallows into the candy, covering completely. Place in styrofoam to dry.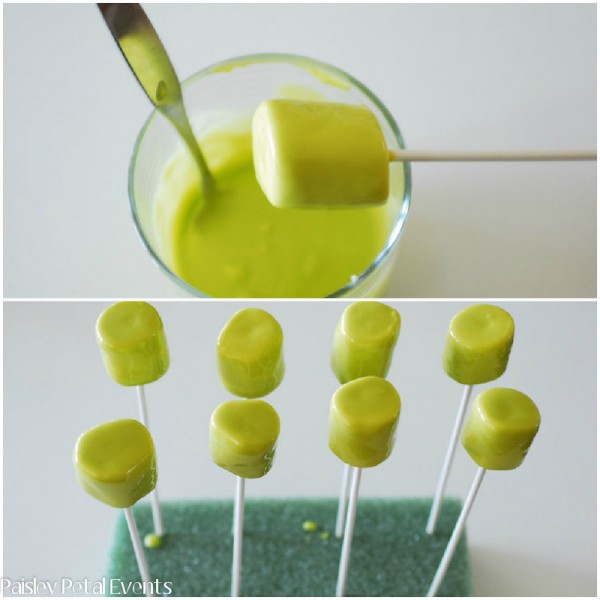 Step 4: Immediately place your marshmallow ends onto the dipped marshmallows so that they will stick to the marshmallows while drying. Let dry for approximately 30 minutes.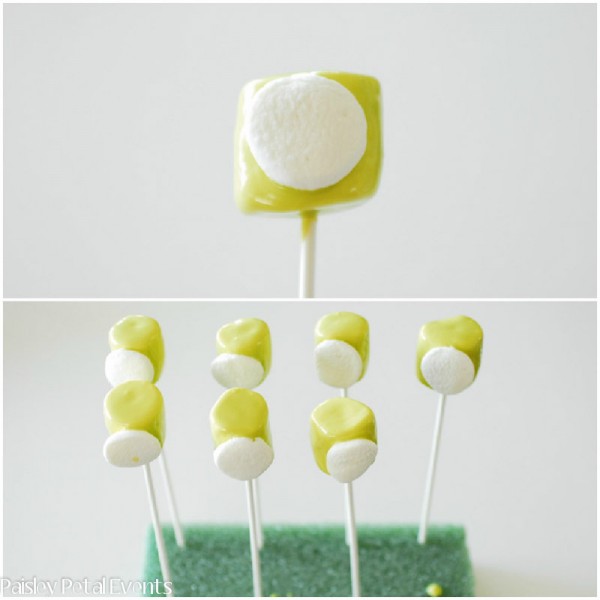 Step 5: Once your marshmallows are dry, use your black gel to draw a circle on the white marshmallow.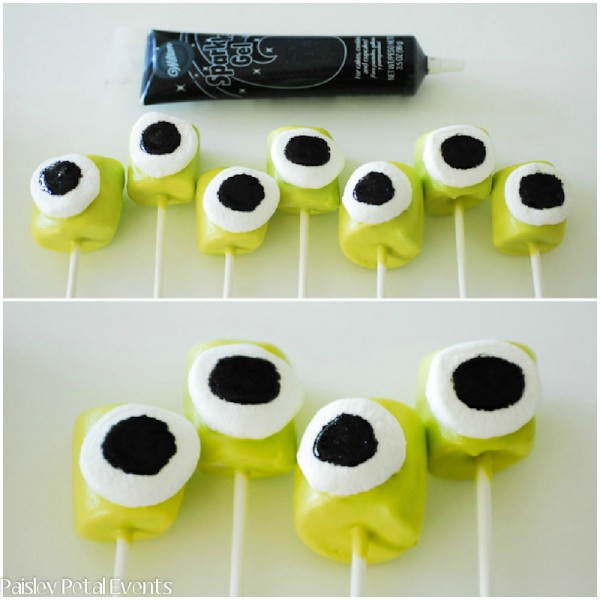 Step 6: Add white dot to black circle using writing or cookie icing.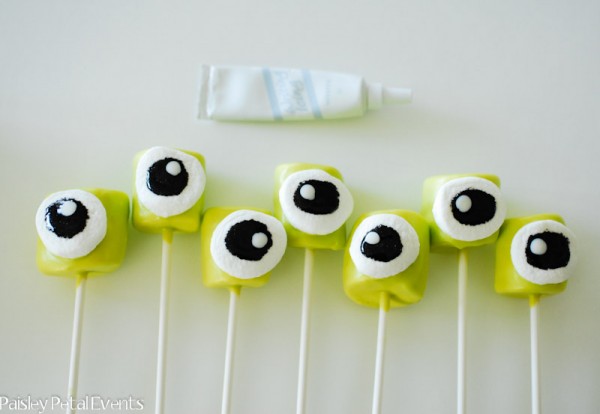 Step 7: Microwave additional colored candy melts and spoon into plastic ziploc bag. Cut off corner of plastic bag and drizzle over the top of the marshmallows.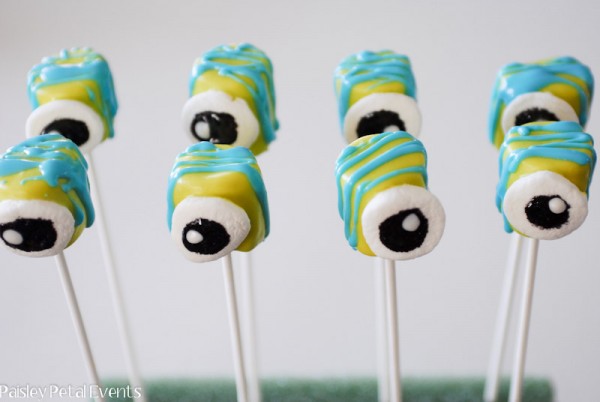 Place your monster marshmallow eyes into a cute container using styrofoam as the base to hold the marshmallows upright. Now you have a fun treat for your Halloween party! The candy melts come in lots of different colors so choose some that match your Halloween theme.