Well, it's Friday and the last day of our fun Summer Fiesta Party Hop. I really hope you've enjoyed the fabulous ideas that have been shared this week so we'll leave you with 2 final projects – tissue paper flowers and fun games for your party.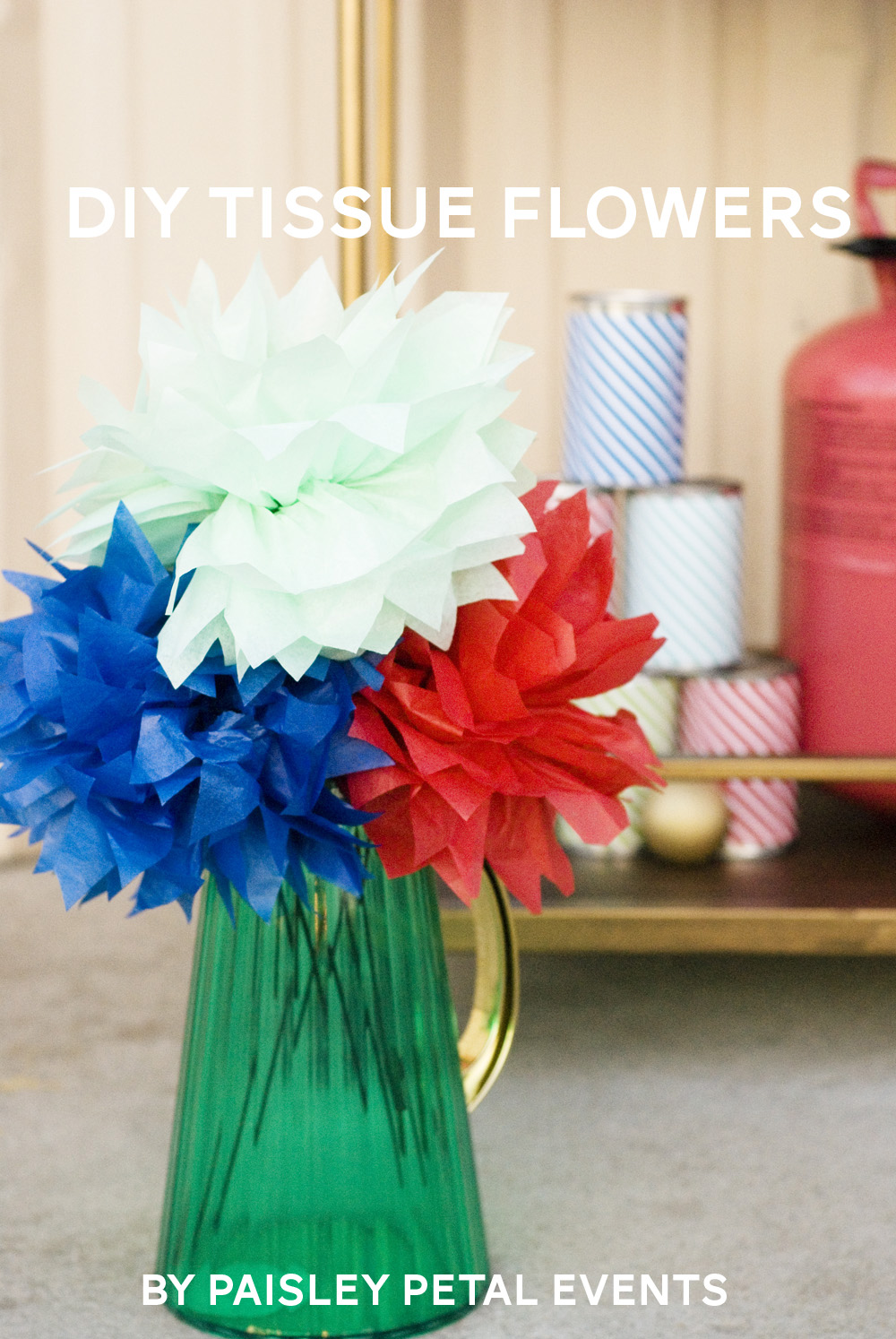 Here's how to make the tissue paper flowers: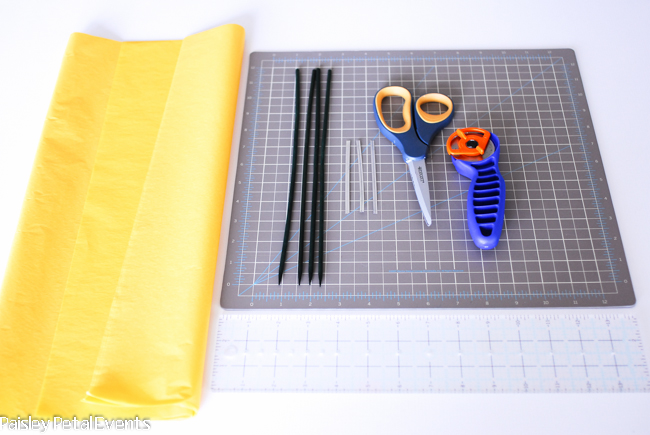 You will need:
4 pieces of tissue paper (makes 2 flowers)
Scissors
Twist tie
Cutting mat (not needed, but helpful)
Ruler (not needed, but helpful)
Plant stakes or wood dowels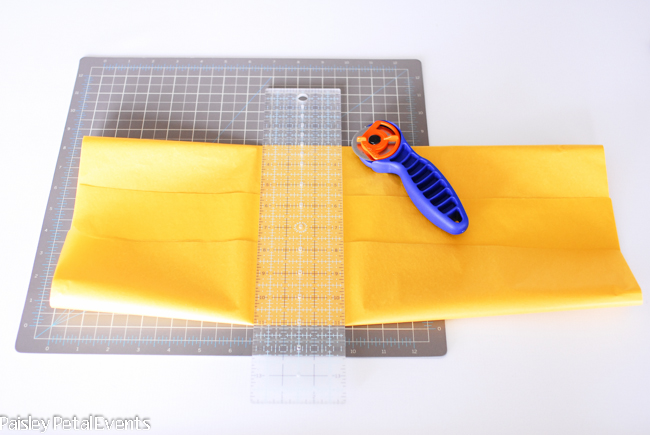 First cut your tissue paper in half across the width of your paper so you can make 2 small flowers.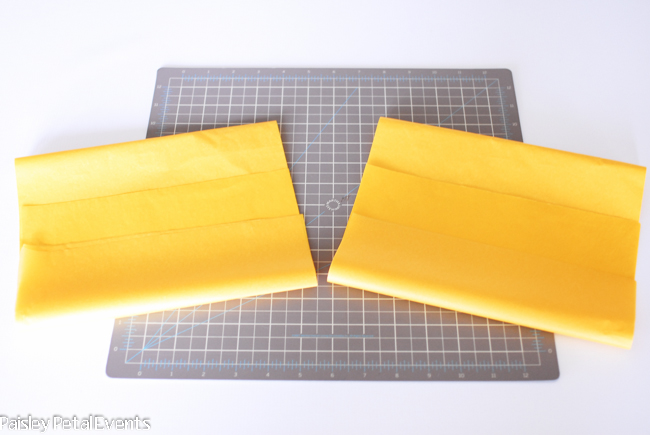 Next, fold your tissue paper in approximately 1″ folds the entire length of your tissue paper.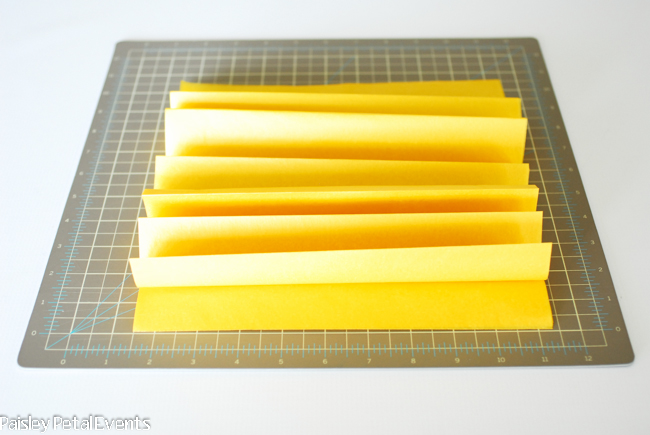 Use your twist tie to secure the center of your folded tissue paper.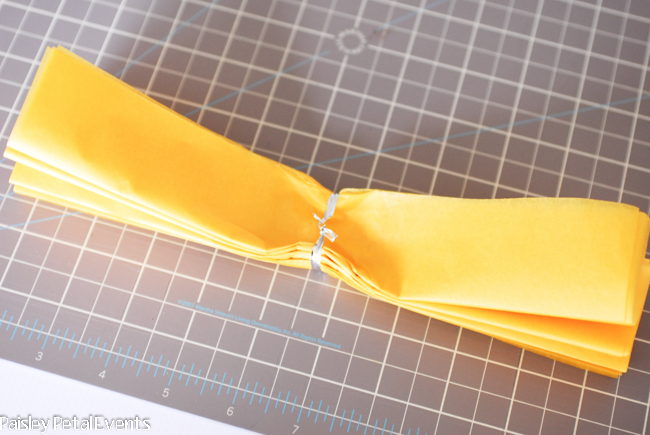 Cut the ends of your paper into a point. You could also make a rounded tip for a different look.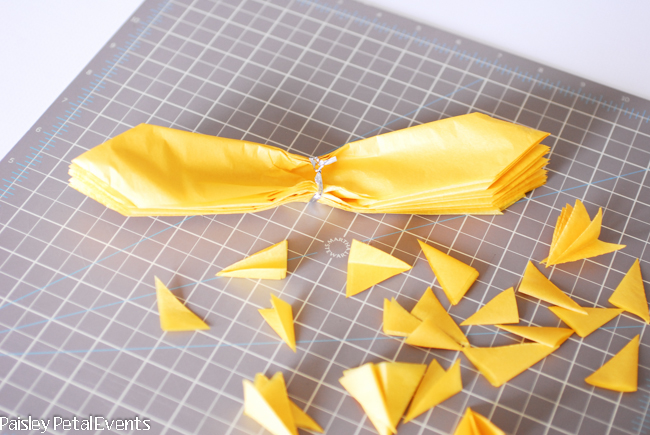 Carefully pull your tissue paper layers up toward the center one layer at a time. Be gentle with the paper, as it does tear easily. The good thing is that if it tears, you won't really see it anyway once it's all fluffed out!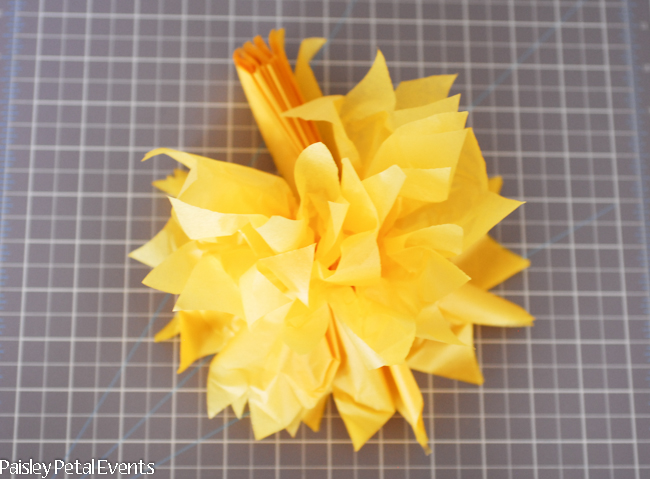 Fluff both sides of the flower if you want a full flower to use as a centerpiece. Or only fluff one side if you want it to lay flat, like we did as chair back decoration for the Summer Fiesta.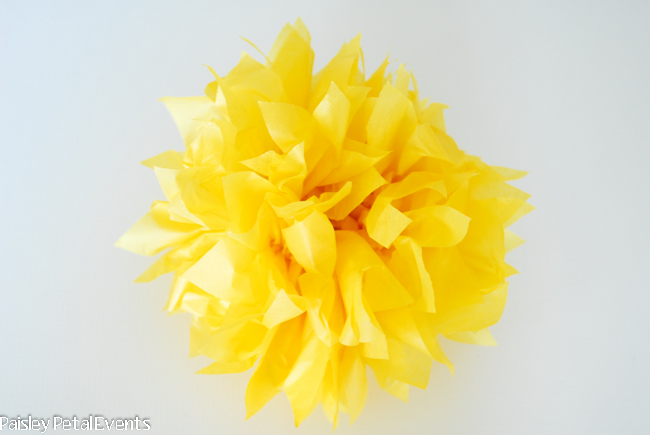 Add a stem to your flower by inserting your stick or dowel into the center of your flower.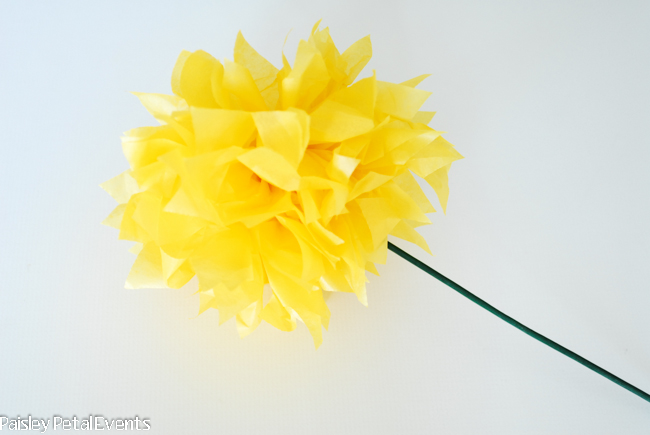 Make a bunch to use as a table centerpiece or place them on chair backs for party decor!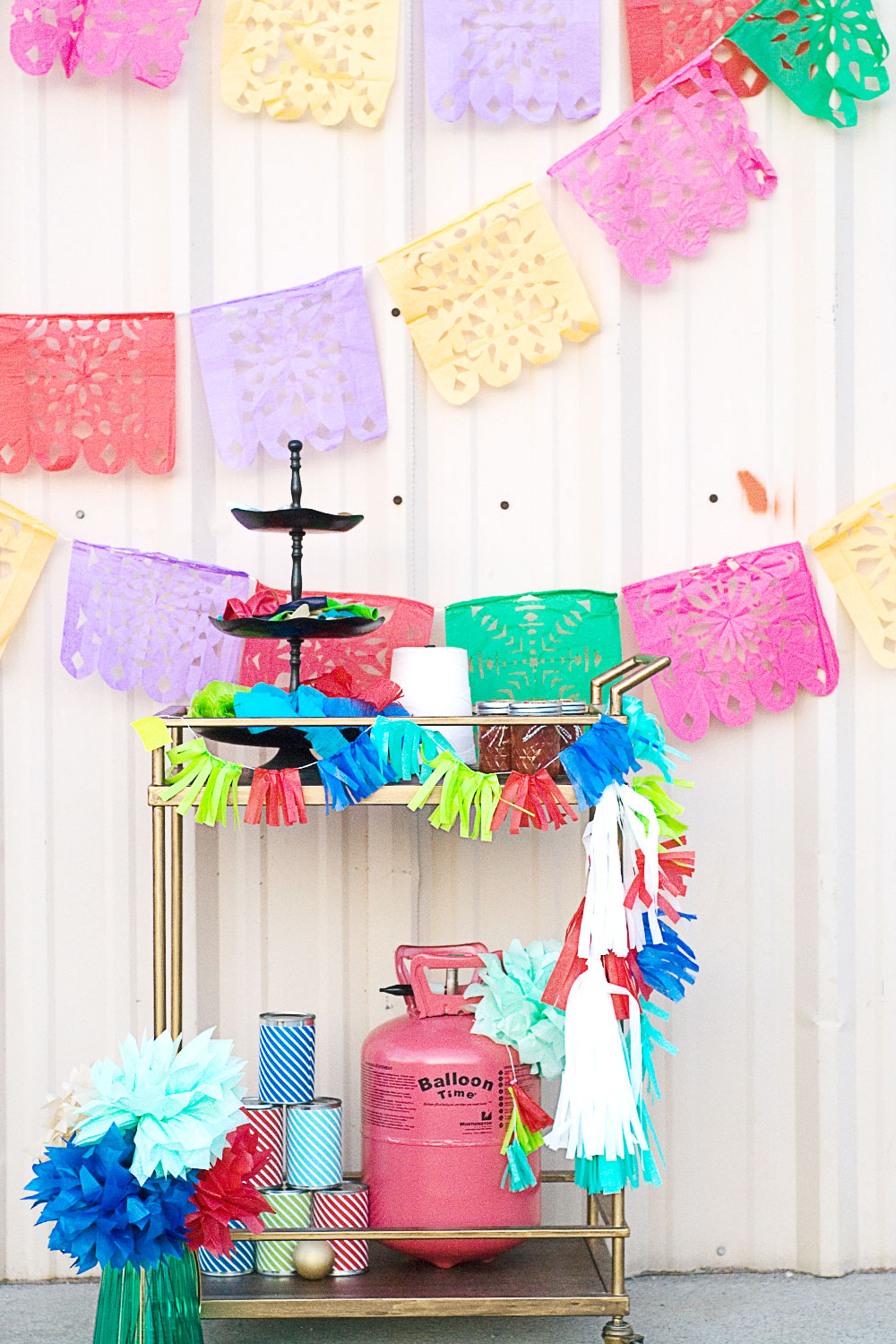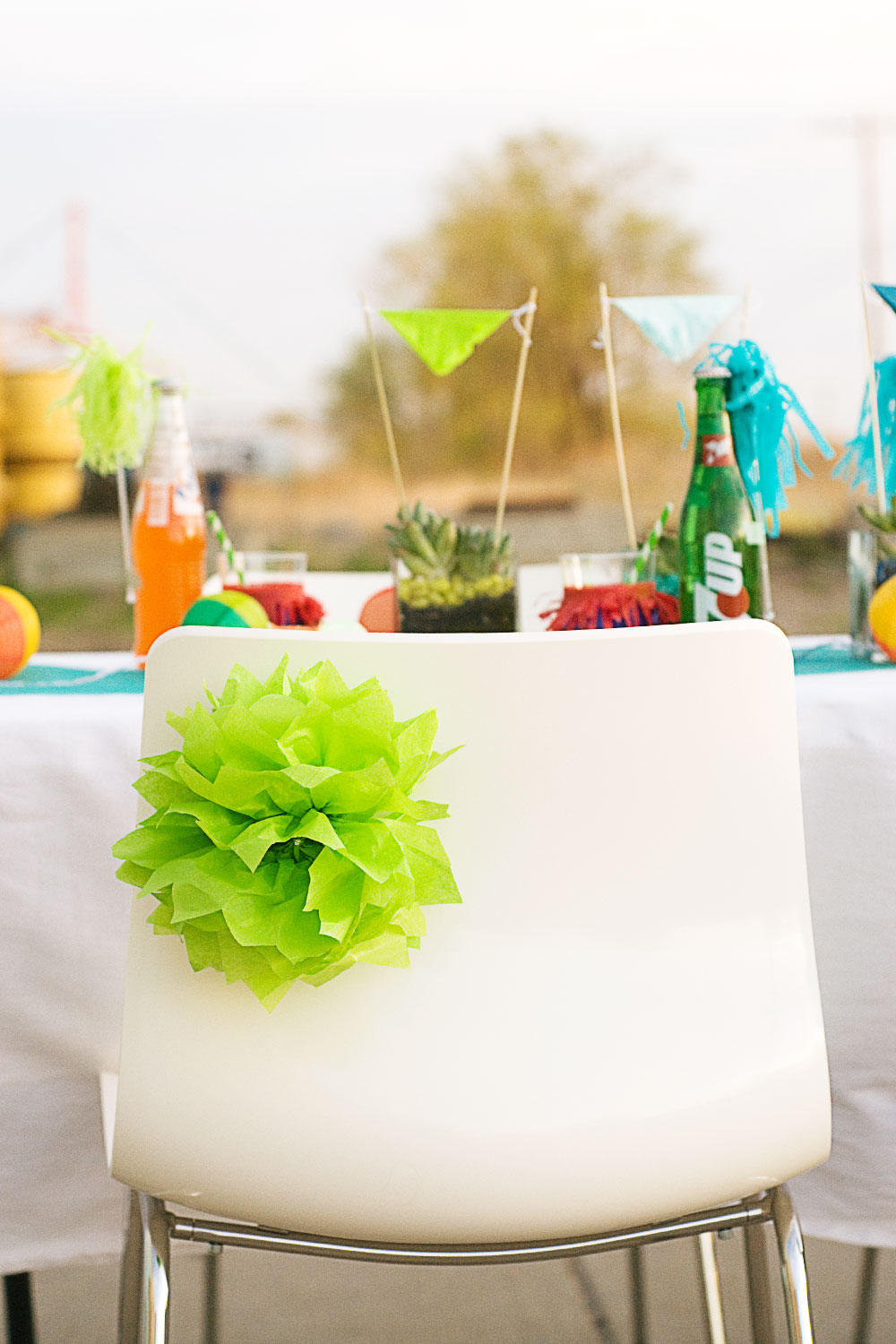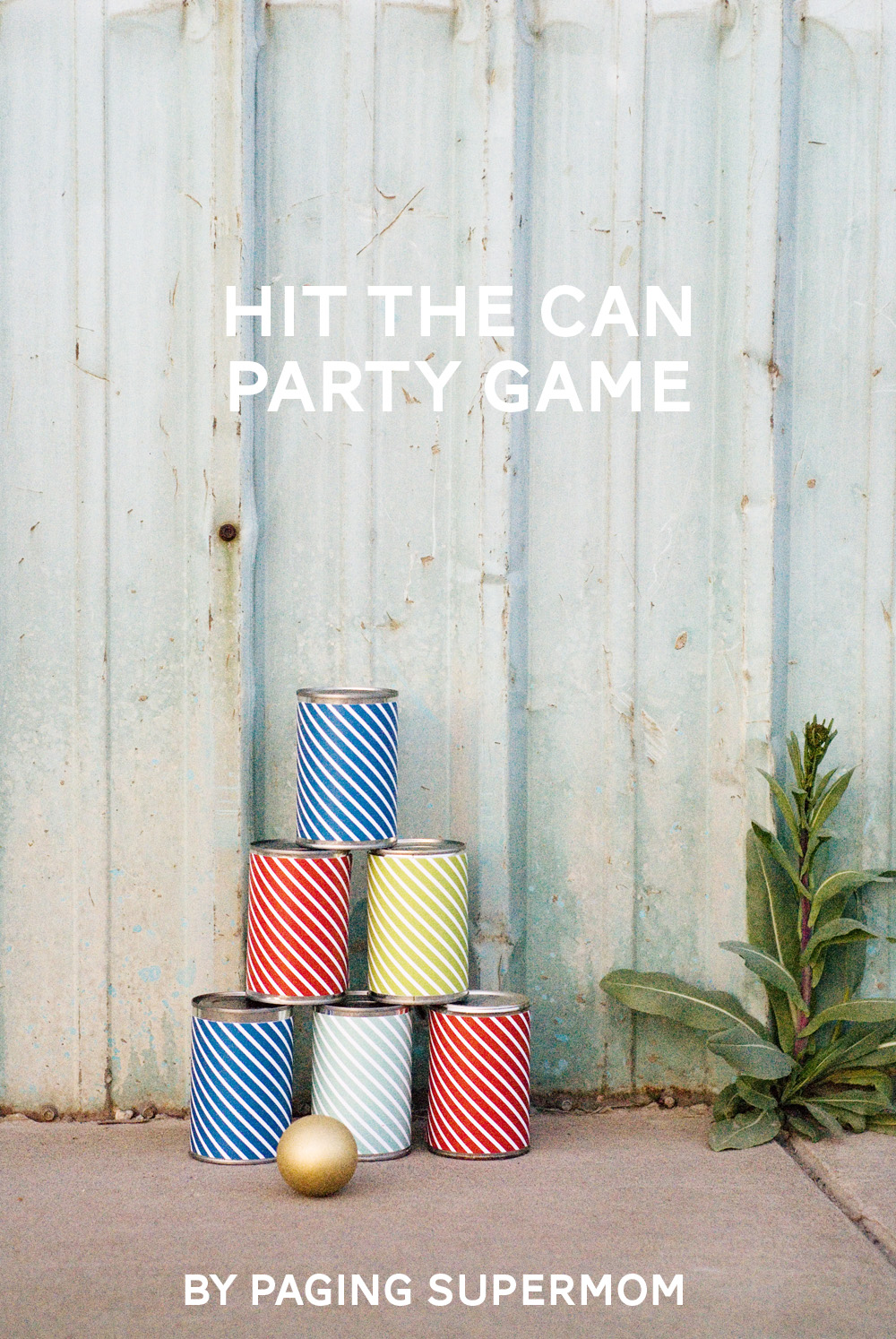 Paging Supermom shows you how to make a Hit the Can game to provide your guests with a fun Summer Fiesta party activity.
Thanks so much everyone for following along our Summer Fiesta party hop – I hope you are inspired to host your own backyard fiesta using some of the wonderful ideas that have been shared this week!
A special thanks again to our sponsor, Balloon Time. We'd love for you to follow Balloon Time here: Twitter, Facebook, Pinterest for more fun party ideas!