The Superbowl is this weekend! Are you planning a little get-together at your house or attending a party somewhere else?? Either way, you'll probably be making some sort of appetizer or treat to share and I have the perfect one for you…a Football Red Velvet Cheese Ball!
For New Year's Eve we went to a friend's house and I made a delicious red velvet cheese ball that you may have seen on Pinterest and it was a huge hit with everyone, so I thought I'd make a variation of that for the Superbowl party or any football party.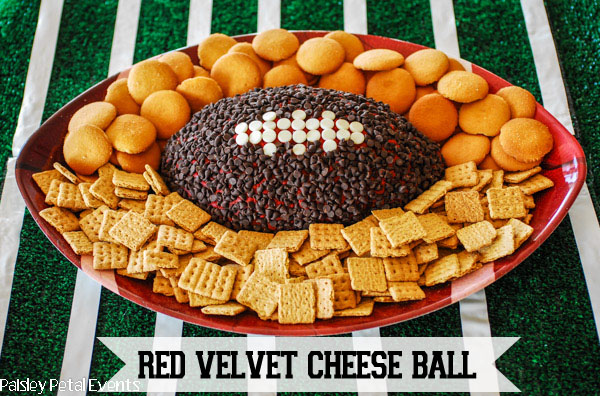 Football Red Velvet Cheese Ball Recipe
Ingredients:
1 box of red velvet cake mix
1/2 cup butter at room temperature
8 oz. cream cheese at room temperature
1/2 cup powdered sugar
2 T. brown sugar
3/4 cup mini chocolate chips
1 T. white chocolate chips
Assorted cookies and crackers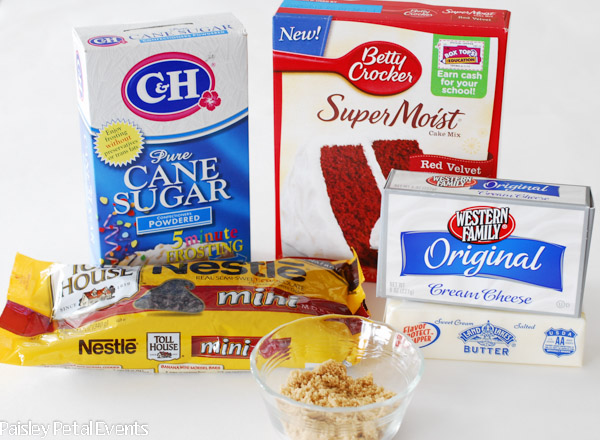 Directions:
1. With an electric mixer, beat the cream cheese and butter until smooth. Add cake mix, powdered sugar and brown sugar. Mix until well blended.
2. Turn the mixture out onto a piece of plastic wrap. Form into a football shape, wrap in plastic wrap and refrigerate at least 2 hours.
3. Unwrap cheese ball and place on serving tray. Use white chocolate chips to make the laces on the football and cover remainder of ball with mini chocolate chips.
4. Serve with your choice of cookies or graham crackers.
I served mine with Nilla Wafers and Mini Graham Crackers and both were delish! I guarantee it'll be the hit of the party!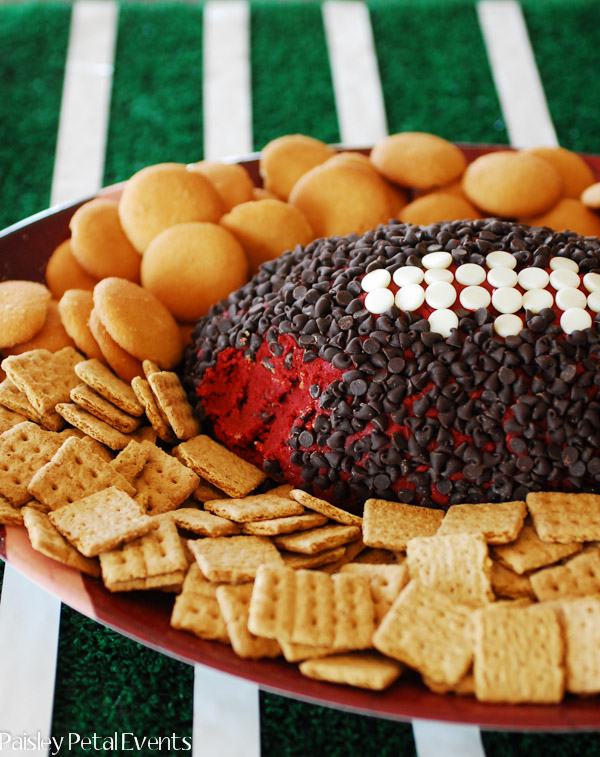 For more Superbowl party appetizers, visit these posts about Superbowl party food ideas or Superbowl Party Ideas + Free Printables.
And now for the big question…who are you routing for…the 49er's or the Ravens???