I'm finally sharing pics from the Sweet 16 party I created for a client earlier this year. Cute Mary requested an 'Under The Stars' theme for her Sweet 16 party using navy, silver and white for her color scheme. The party was held in a neat old building that used to be party of an army base. I love the dark wood beams across the ceiling and original wood floor. Mary invited some of her closest friends to help celebrate her special day with her.
As guests arrived, they were asked to 'Make a Wish Upon a Star' for Mary's birthday where they wrote her a special note on sparkling stars with sharpie markers (thanks for the idea, Kris from Celebrations At Home). Later, Mary can tie them together with some cute ribbon for a wonderful keepsake from her birthday party.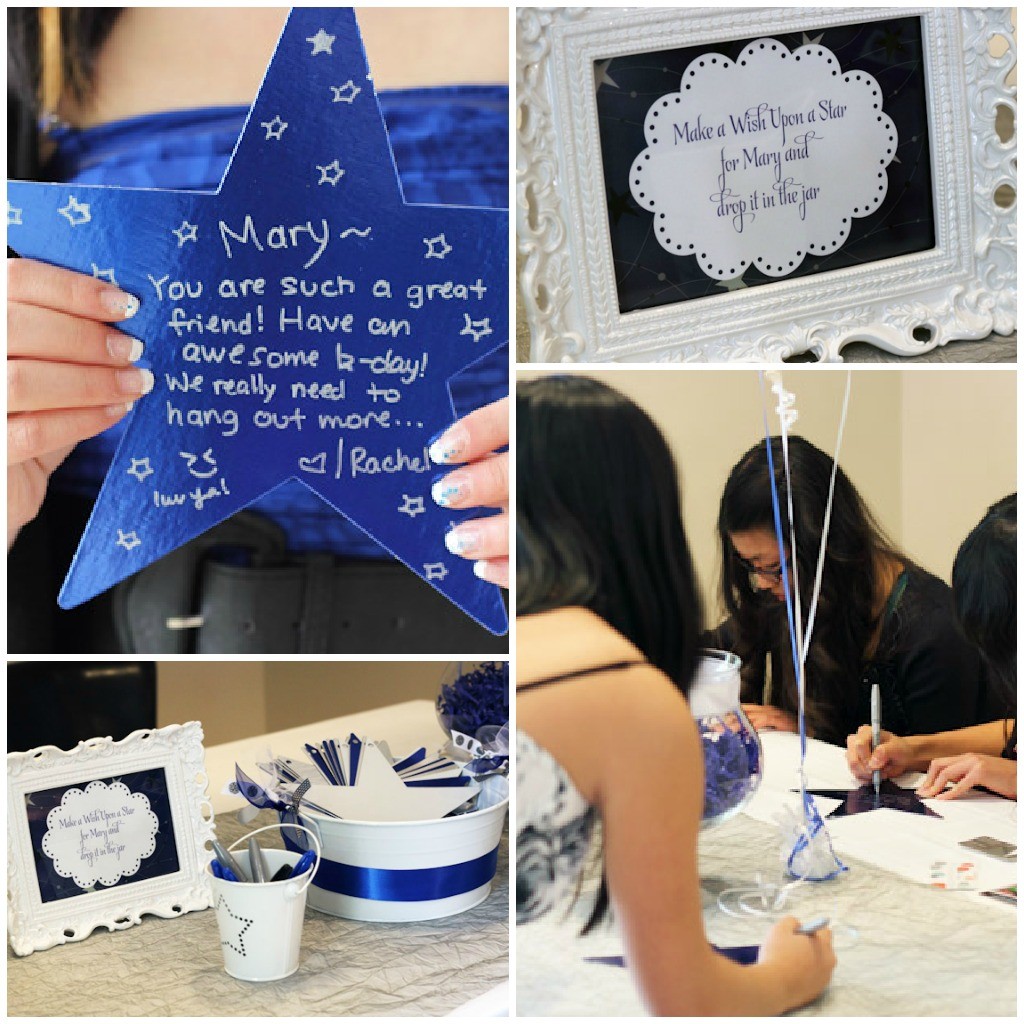 A photoboth was set up using a blue sheer curtain I found at IKEA with silver stars hanging in the background. In addition to glasses, masks and hats we had on hand, I created props with my Silhouette and attached them to dowels for the girls to have some fun with. Mary also wanted a caricature artist for another activity the girls could participate in – what a fun idea!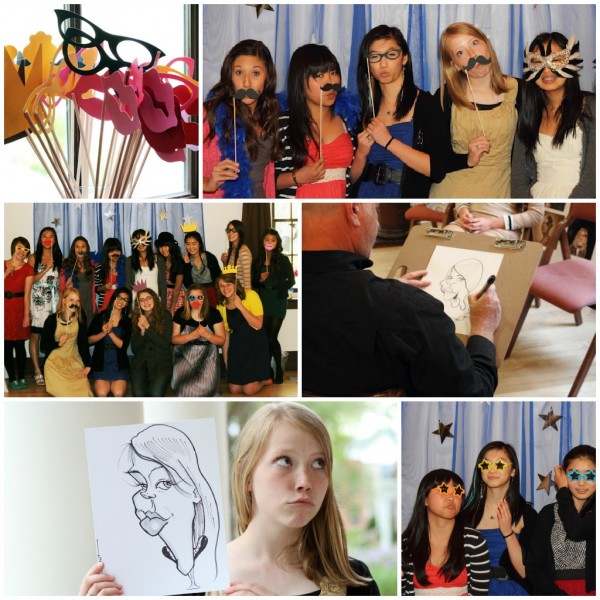 The main party area was decorated with twinkling lights, and blue, white and silver stars hung from the ceiling above the eating area. Silver balloons covered the ceiling in the room where the buffet was set up.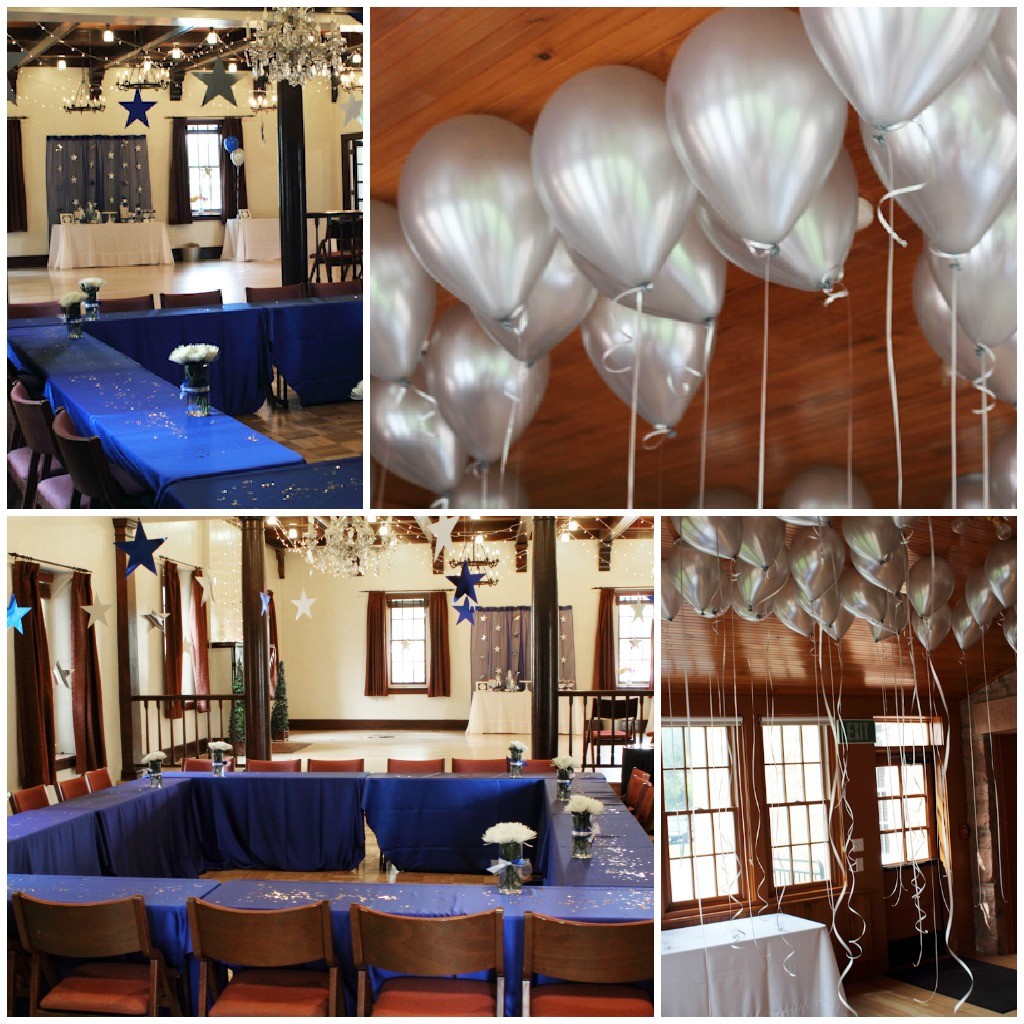 Additional decor included pretty white flowers on the seating tables which were covered with blue satin tablecloths and scattered with silver stars. I hung a Happy Sweet 16 birthday banner from the fireplace in the large party room.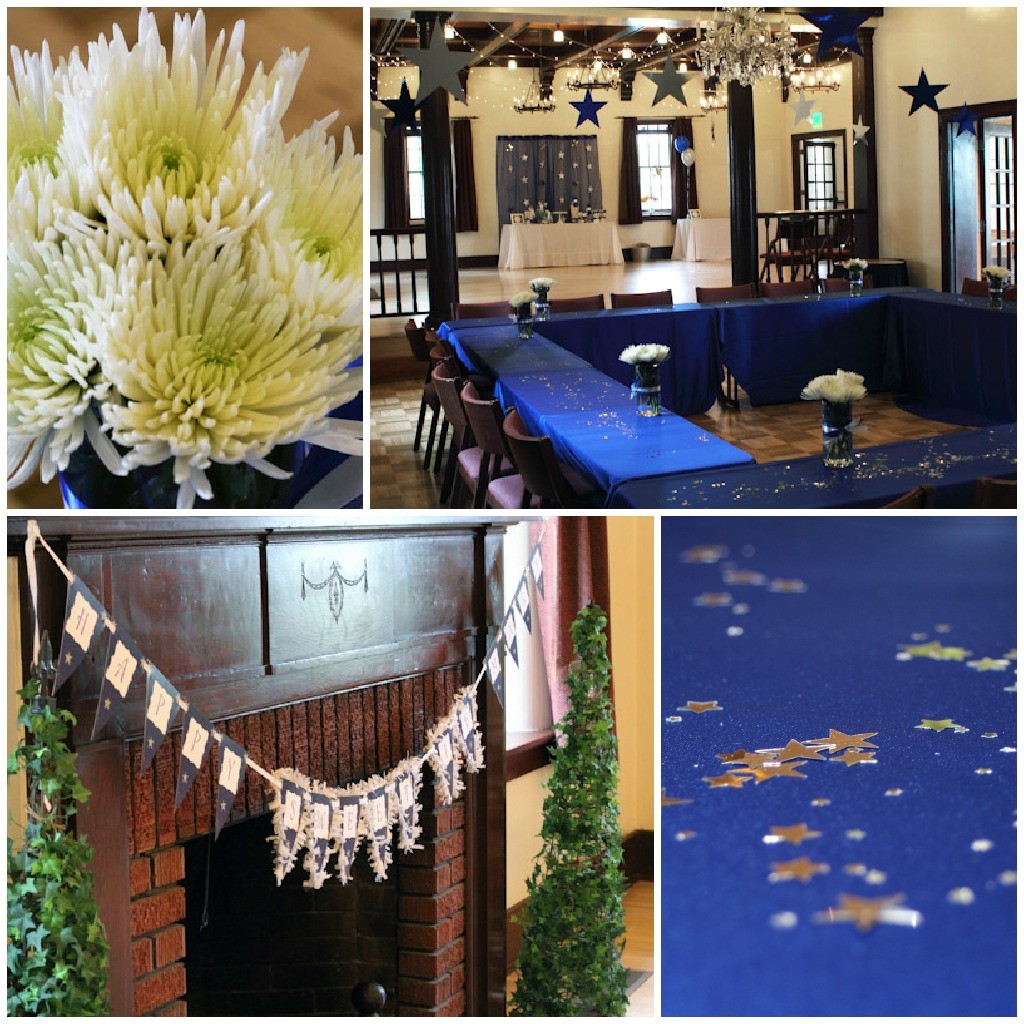 A dinner buffet and some delicious desserts were served to the guests. I added printed wrappers to water bottles and set out some blue and white straws embellished with a washi tape flag to go with their drinks.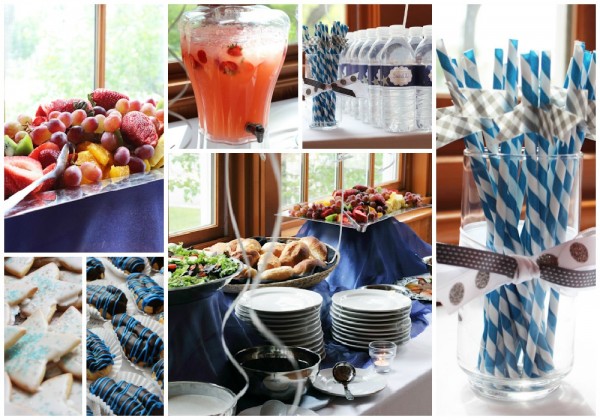 At the center of the dessert table was a beautiful blue cake decorated with silver stars and the number 16. All sorts of silver, white and blue candy was displayed along with chocolate and vanilla cake pops for the girls to take home as party favors.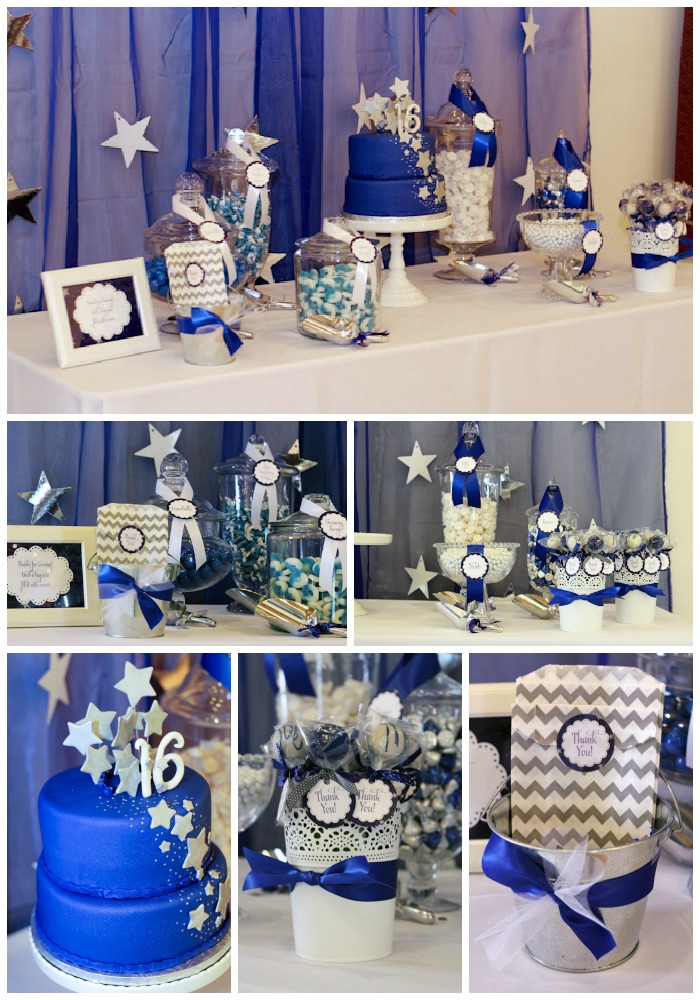 The girls all had a fabulous time and Mary had a wonderful Sweet 16 party she'll always remember!
Vendors:
Photography: Brandi at Alexis June Creative
Cake & Cake Pops: Sally at Cake Adoration
Printables: Allison Kizer Designs