Last week, over at Design Dazzle, I shared this simple and fun Christmas craft idea you can do with the kids – make washi tape ornaments!
Yes, I know…another washi tape project…sorry! There's just too many fun uses for the stuff 😉 I ran across some plain white cardboard ornaments at IKEA, and I knew I could come up with a fun Christmas craft for the kids.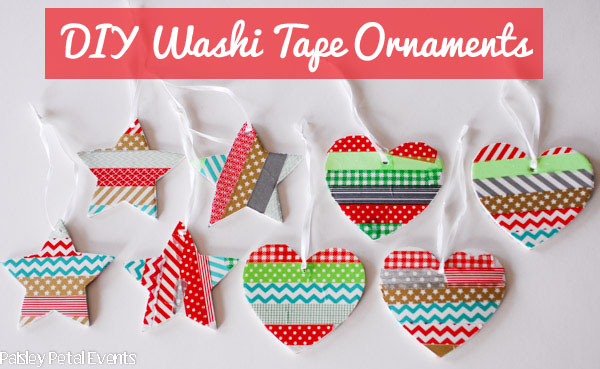 For this project you'll need thick cardboard or chipboard ornaments, washi tape and an xacto knife – that's it!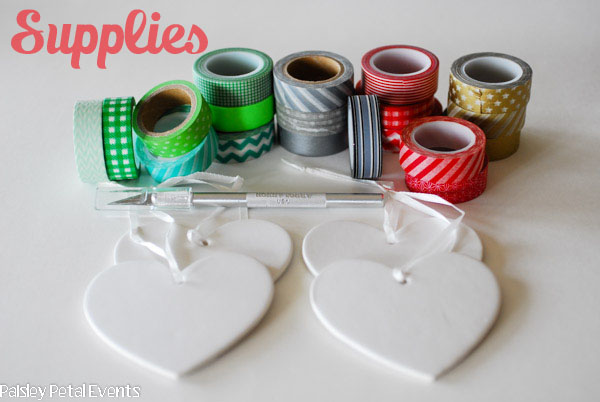 These particular ornaments had a white ribbon already attached, so first I removed the ribbon so the kids could decorate the ornaments.
Step 1: Add Christmas-colored washi tape to ornaments.
Step 2: Parents – use an xacto knife to cut off the excess washi tape.

Step 3: Decorate back side of ornaments with washi tape.
Step 4: Parents – use an xacto knife to cut off excess tape.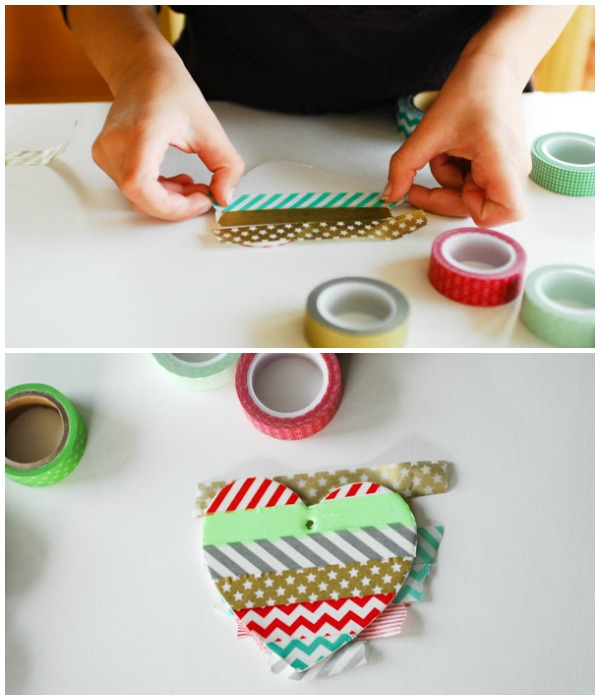 I then tied the ribbon back on the ornaments and that's it – ready to hang on the tree!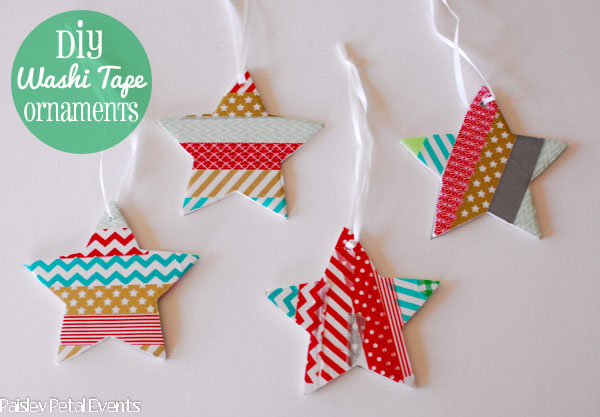 My youngest is 5 and she loved working on this ornament craft! Younger children could also easily decorate the ornaments – you just might have to rip the tape for them and they can place it on wherever they like. For more washi tape ideas, feel free to check out my other posts.