Raise your hand if you're looking forward to the kids going back to school (my hand is raised!). I know it's cliche, but the summer HAS flown by and my kids go back in less than 2 weeks!
I have ALWAYS loved shopping for back to school clothes and supplies, both when I was a kid and now for my own kids. I think that's why I've thought it would be so fun to throw a back to school party, just so I can buy school supplies to use as party decor or favors. Watch out, such a party may just be in my near future! 😉
I thought I'd share some of my favorite Back To School parties with you from around the blogosphere and then I'll show you a fun idea to make for a back to school treat, gift or party favor.
Back to School Party Ideas
Fabulous Back To School Party created by Crissy's Crafts using free printables from Amanda's Parties To Go!
A vintage Back To School party from Anders Ruff.
A fun and simple Back To School party created by Dukes & Duchesses.
Just call me Martha used chalkboard elements in genius fashion to create this Back To School Party.
Super creative Back To School "faux" dessert table by One Charming Party. Probably my fave because of the use of school supplies 😉
Simple Back To School party from the girls at eighteen25.
Kim at The TomKat Studio styled a super cute party at the Pottery Barn Kids store.
Colorful Crayon party by Lindi at Love The Day.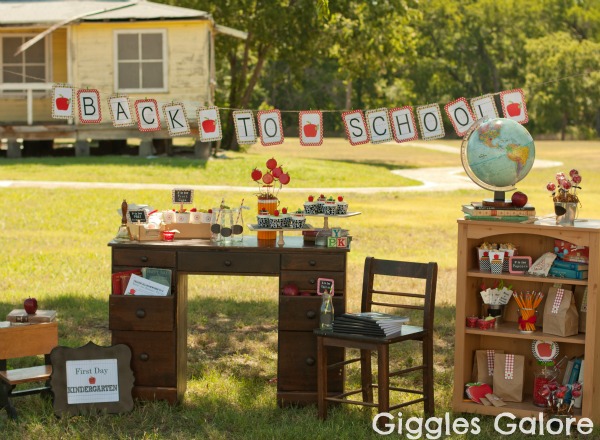 Beautiful Back To School party from Mariah at Giggles Galore.
I'm sure these fabulous parties have given you some great ideas for hosting a back to school party for your little ones. What a great way to get the kids excited about going back to school, rather than dreading it. You could even have the party a week or so after school starts and invite new classmates to get to know each other better.
Back to School Party Favor
So here's my fun little back to school treat idea – a gumball pencil!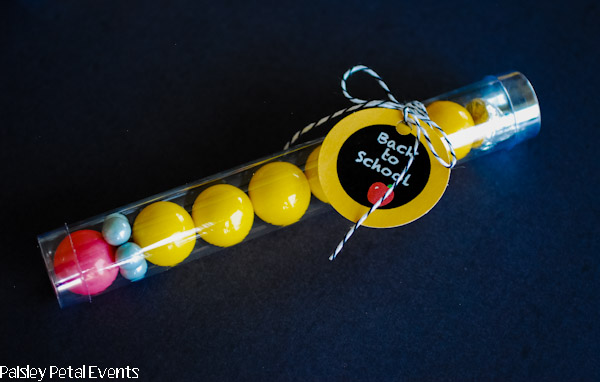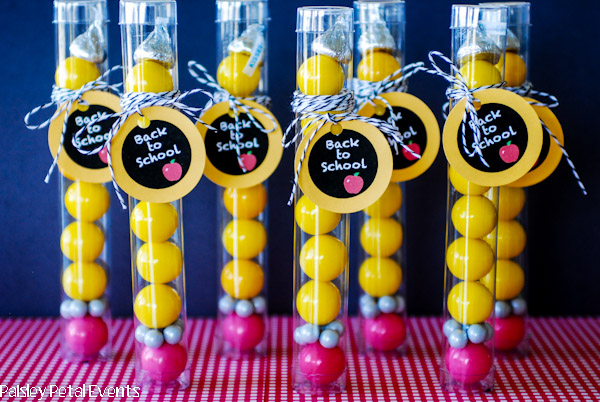 To make, simply fill a clear plastic tube with a pink gumball, silver sixlets, yellow gumballs and a Hershey's kiss. Add a fun printable tag and attach with baker's twine!
Clear tubes can be purchased from The TomKat Studio shop and I bought my gumballs and sixlets at my local party supply stores. The free printable tag can be downloaded from Amanda's Parties To Go.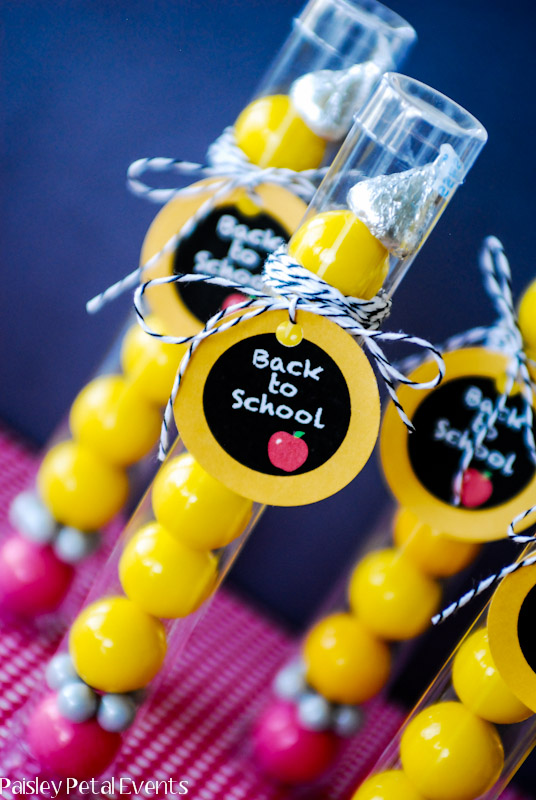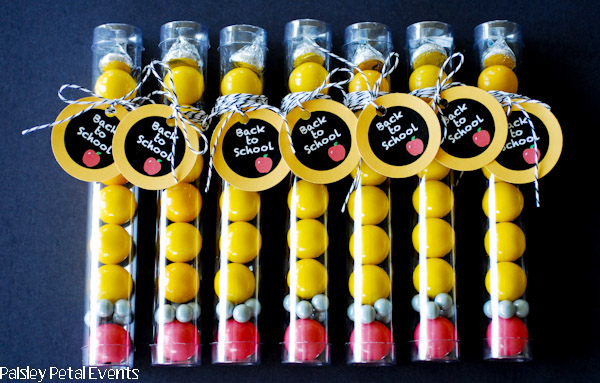 I couldn't resist buying some school supplies and adding them to the photo 🙂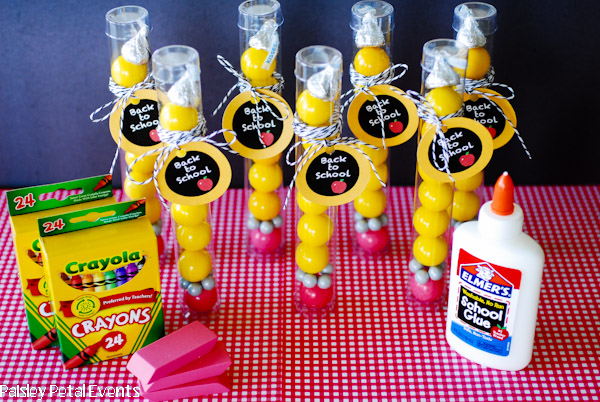 I think these would make a great gift for teachers, kids or as favors at your back to school party! Check out this post for some more back to school ideas including lots of fun, free printables! And stay tuned for some more great Back To School ideas coming soon!