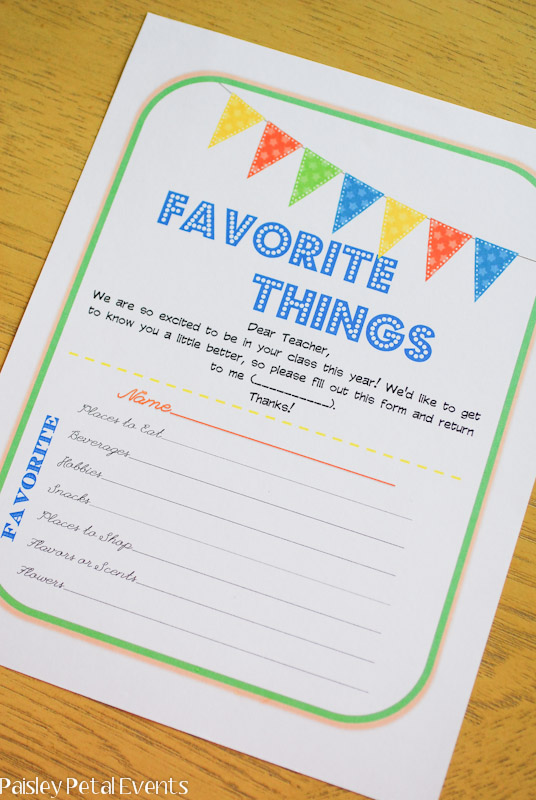 I saw an idea at the end of the school year that I loved and wanted to remember to do it at the beginning of the year. Guess what? I remembered! It's a 'Favorite Things' questionnaire for the teachers to fill out so you know exactly what they love. No more guessing their favorite stores or treats – you'll have it all right at your fingertips! And if you're a room mom you could have the teacher fill it out and then pass the information along to all the parents in your child's class – they'll thank you for it later (like Christmas & Teacher Appreciation week)!
As you know, I'm not a graphic designer so I just made a simple sheet that obviously you're welcome to download and use. Click on the link below to download.
What do you think? Great idea or what?!