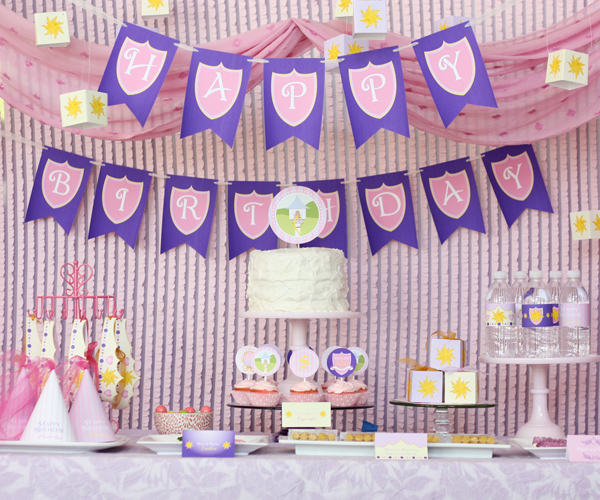 My friend Debbie from Wants and Wishes Design always creates the most amazing parties to go along with her printables and this Tangled Rapunzel party is no exception!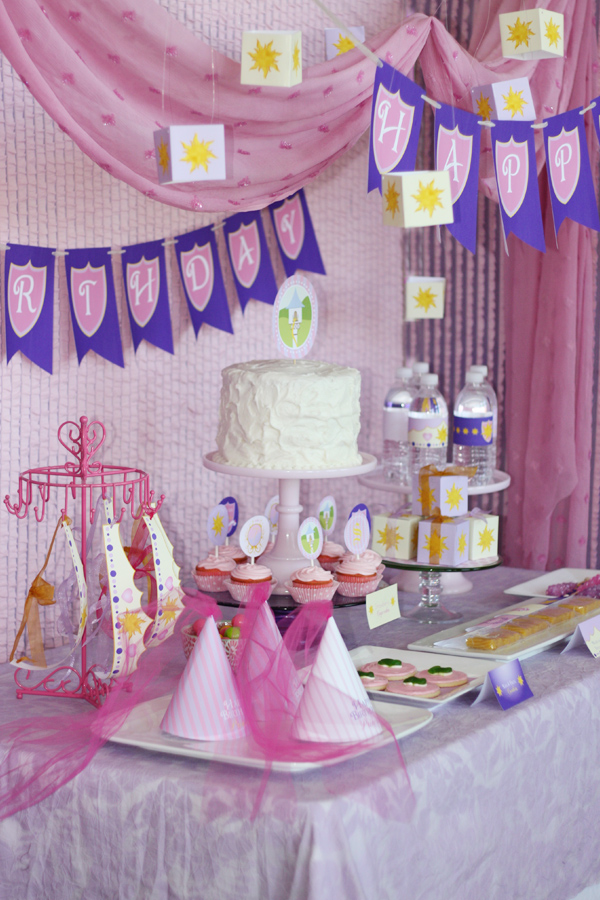 She used ruffled fabric ordered from rufflefabric.com as the backdrop for the dessert table – perfect for a princess party!

She also draped a sheer pink fabric gilded with pink beads to incorporate the "princess" part of the table. Lanterns and the purple and pink banner where hung to add touches of the Tangled sun element.

At the center of the dessert table was a delicious pina colada cake, along with strawberry cupcakes, kiss me frog sugar cookies, magical pineapple strands of golden hair and candy rock wands.







Guests were able to adorn their princess hats and crowns with beautiful jewels!



Debbie has 3 matching invitations that coordinate perfectly with the rest of the printable party elements!

Thanks so much for letting us share your fabulous party with our readers, Debbie!
All of the printable party decor and invitations can be purchase in Debbie's online store, Wants and Wishes Design.