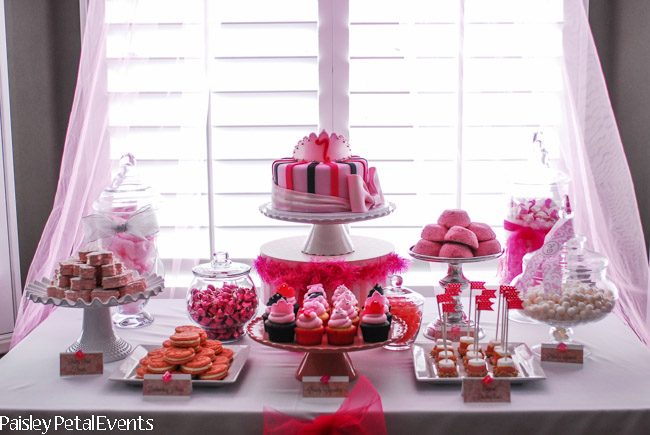 Happy Friday everyone! I have another party to share with you today so I guess I'll call this 'featured party week' – yay!! Today's party is a pretty pink princess party that my sister-in-law created for her daughter turning 7. That was her daughter's exact request – a pretty pink princess party – love it!!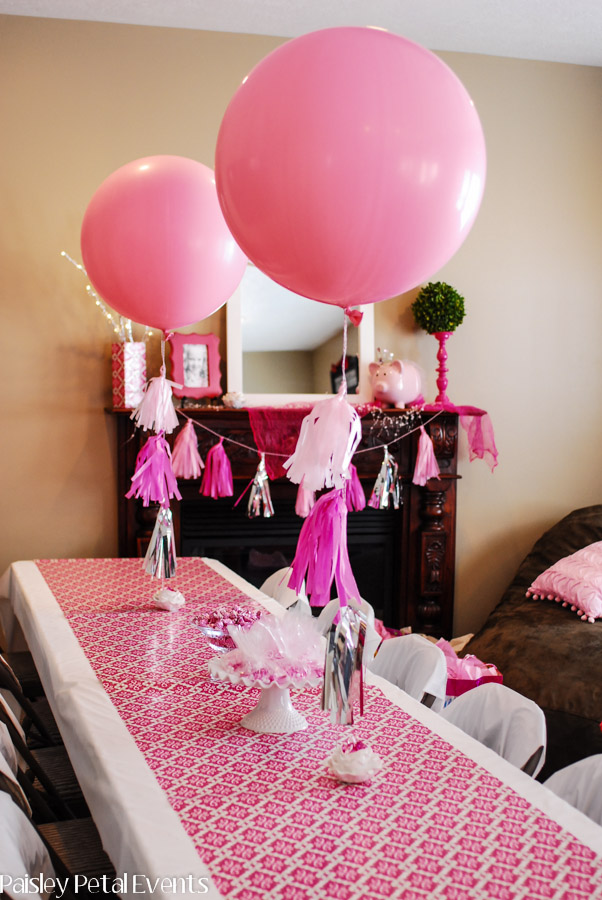 Pink decorations and accents were used throughout the party area, including the activity table where the girls made beaded bracelets, played a game and ate their yummy treats. This fun pink patterned wrapping paper was used as a table runner set on top of a white vinyl tablecloth.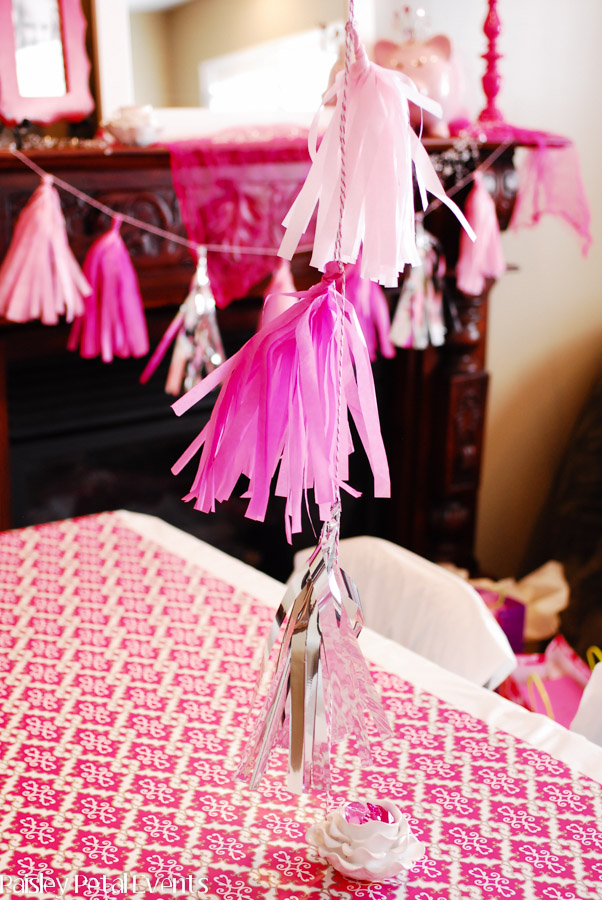 She made pink and silver tissue tassels that hung from the fun extra large balloons for centerpieces.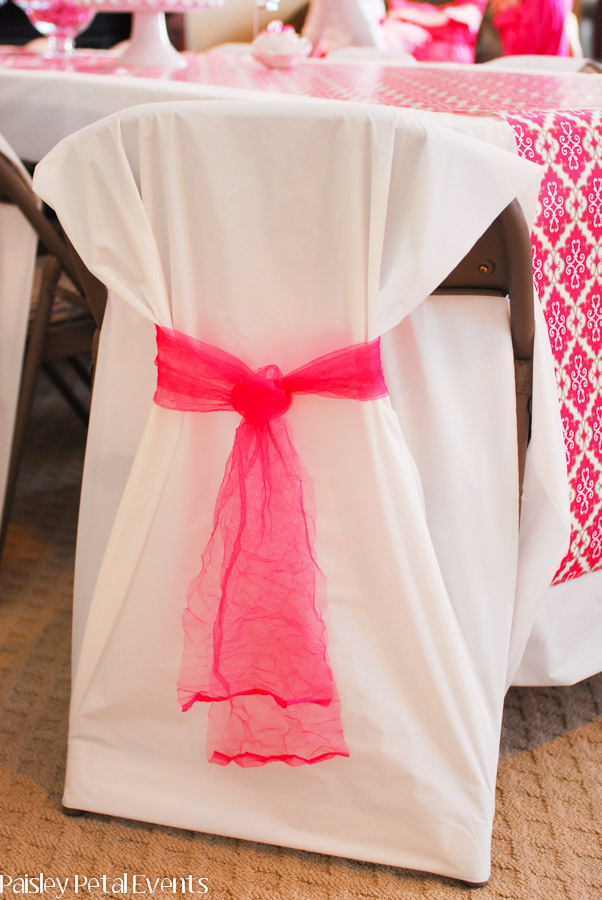 Folding chairs were covered with white vinyl and adorned with a darling pink tulle bow – genius!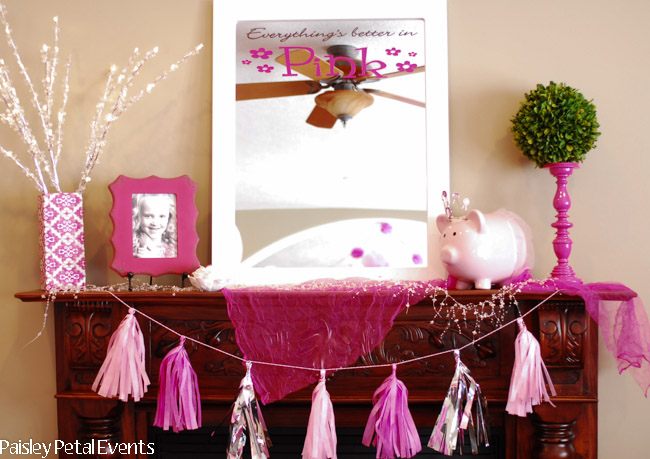 The mantle was accessorized with several pink elements including the tissue tassel garland, mirror, decoupaged square vase and more!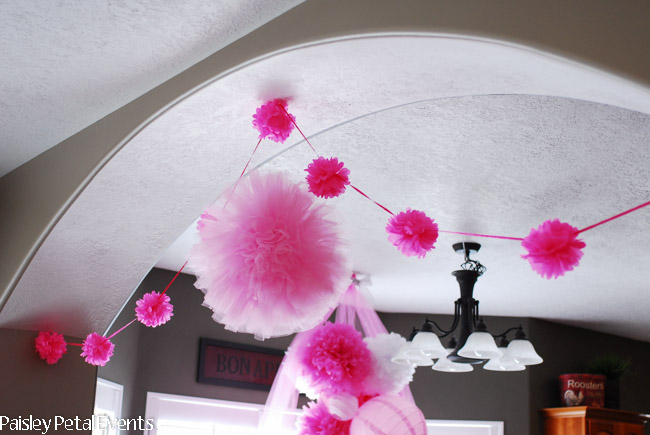 Tulle and tissue paper poms were also hung to decorate the party area.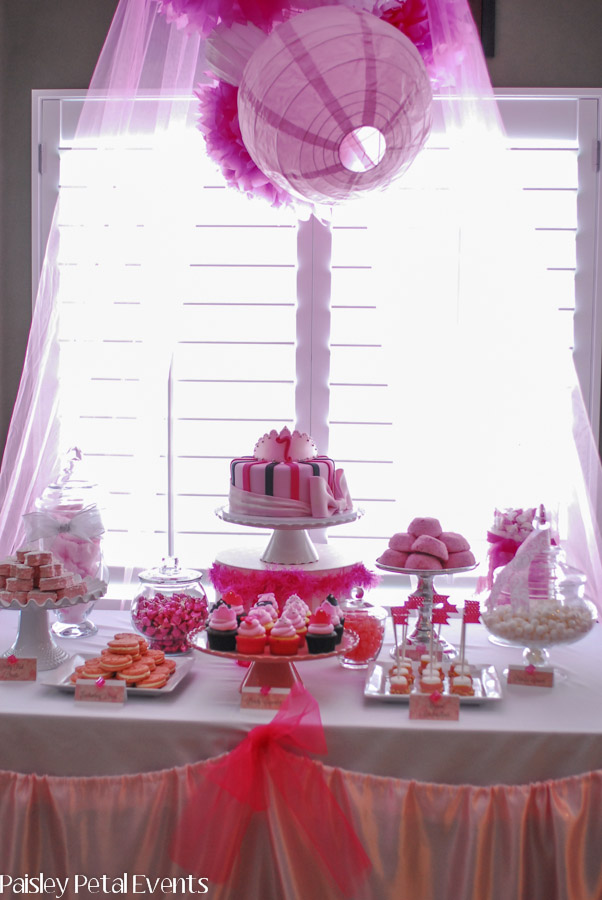 As the girls arrived at the party, they were, of course, drawn to the beautiful dessert table. A pink glittered skirt was added to the base of the dessert table for a little extra princessy flair.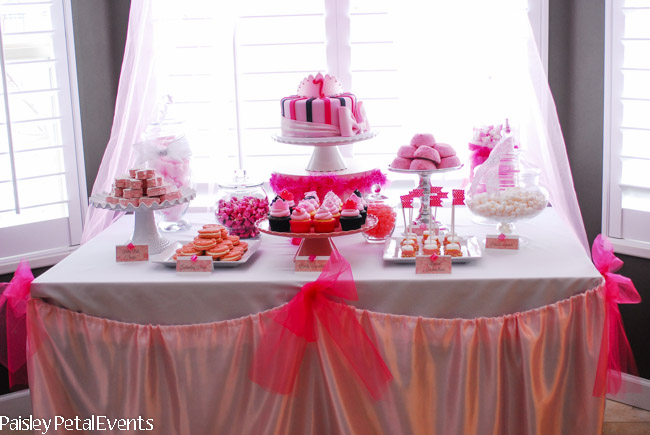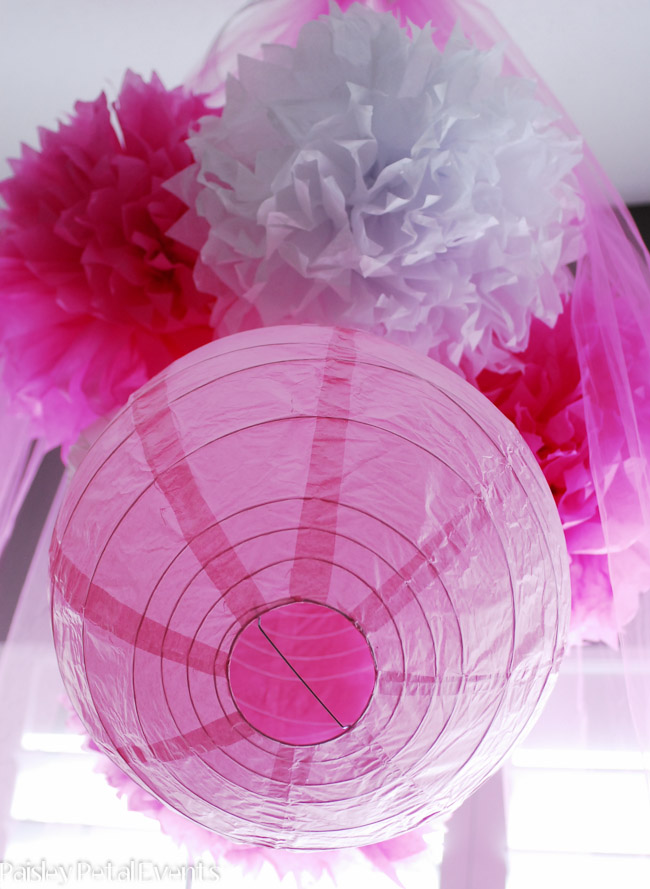 Above the table hung a collection of tissue poms and lanterns. The entire table was also draped with pretty pink tulle. Absolutely fit for a princess!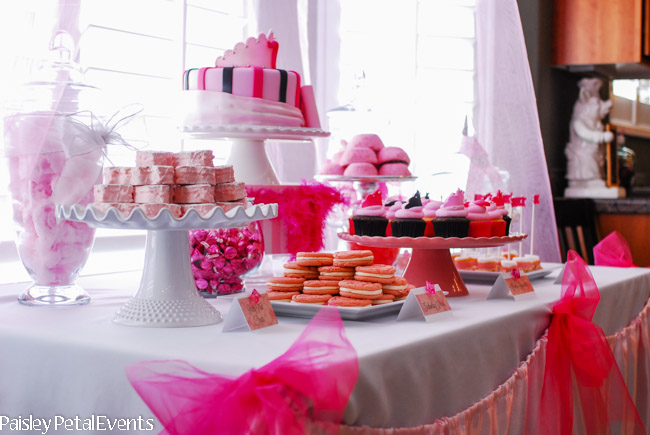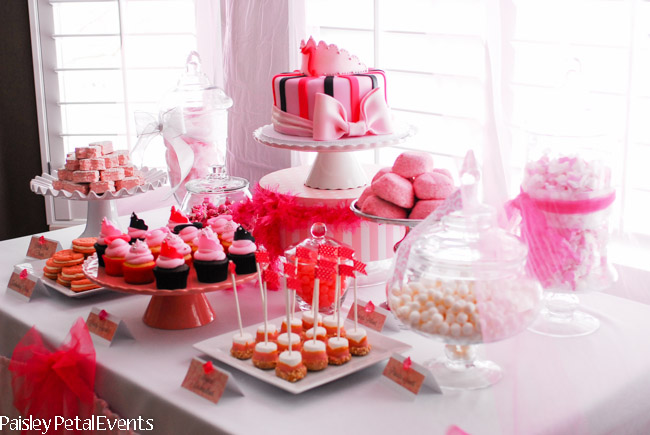 At the center of the dessert table was the beautiful pink cake perfectly adorned with a pink crown and matching pink bow.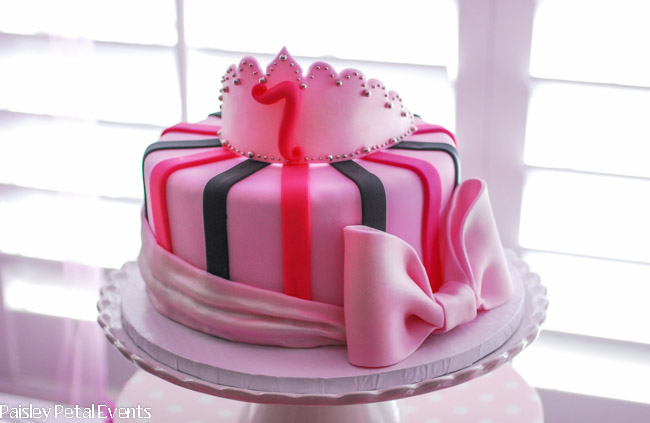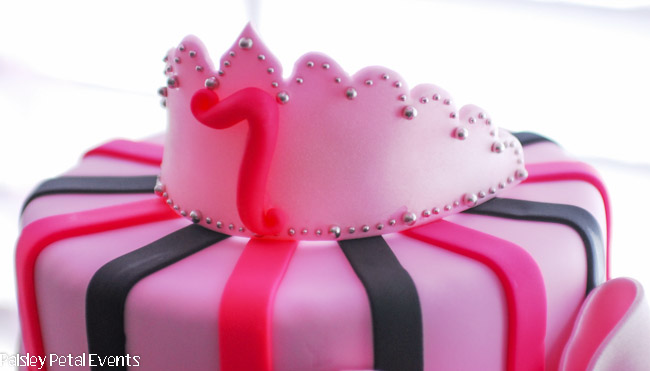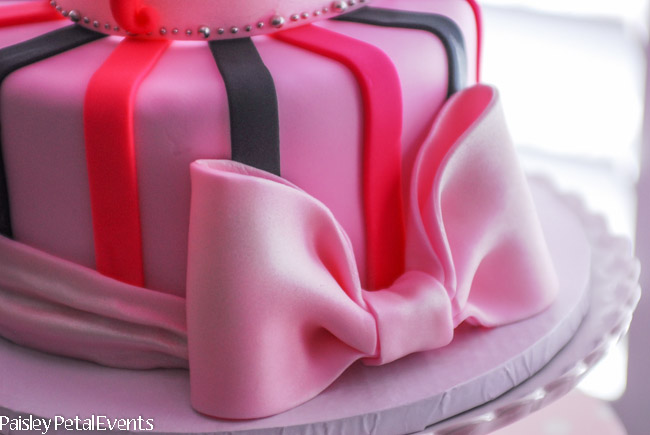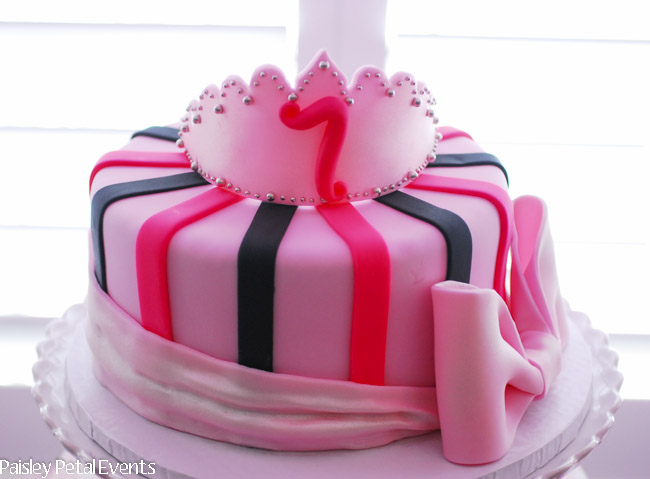 And the darling matching cupcakes.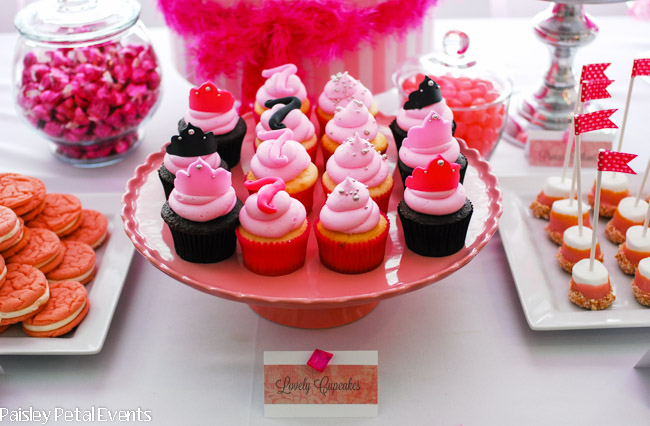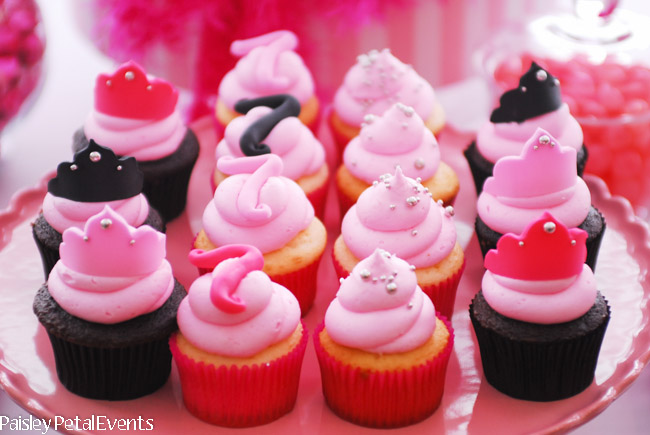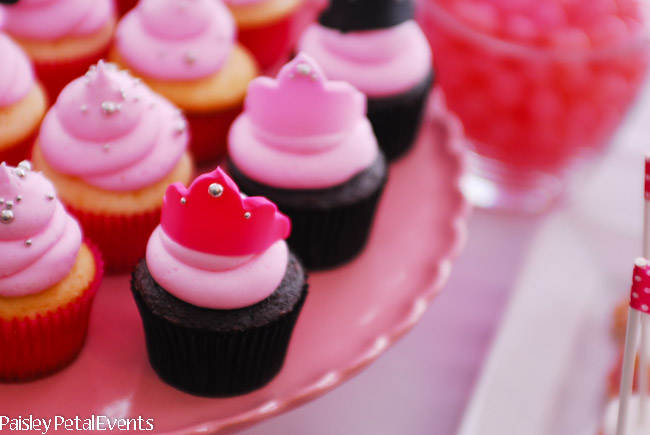 The girls were just amazed that they could eat the WHOLE cupcake – silver balls on the crowns and all!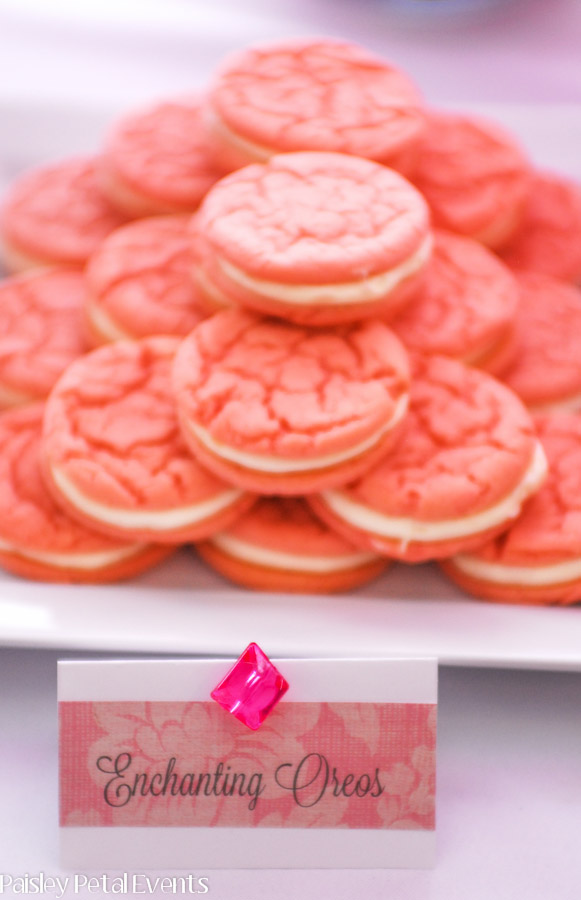 Other pink treats included homemade pink oreos, caramel dipped marshmallows, pink snowballs, heart cakes and a variety of coordinating candy.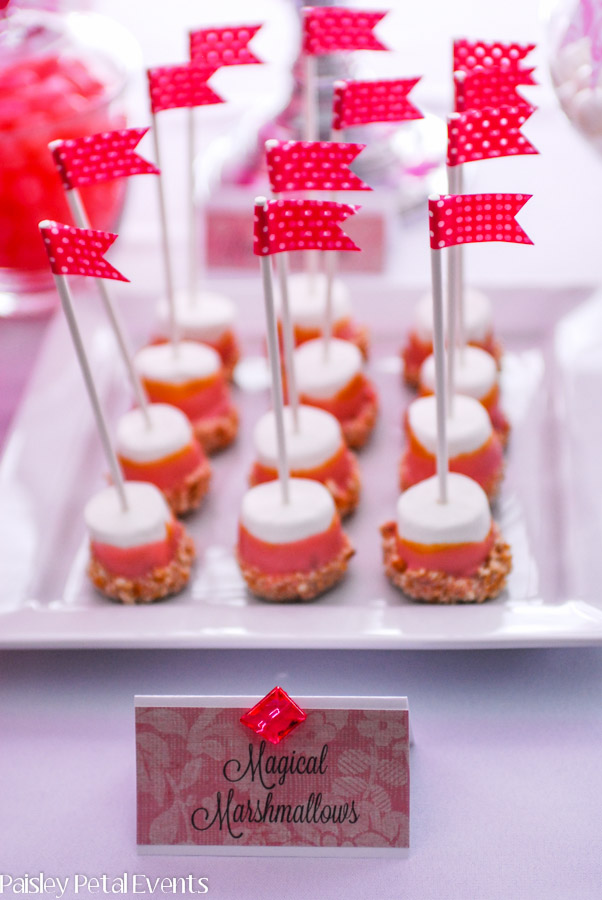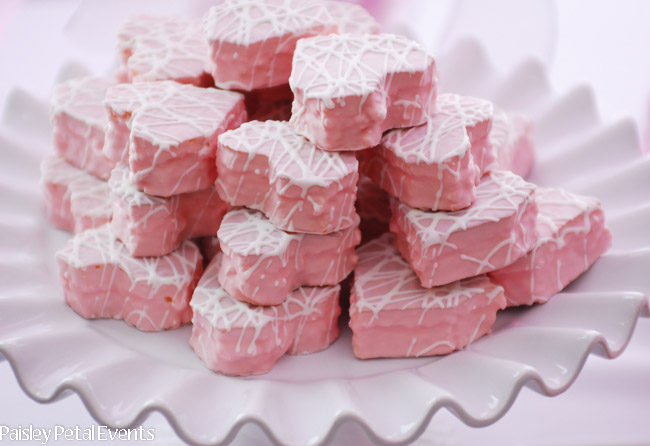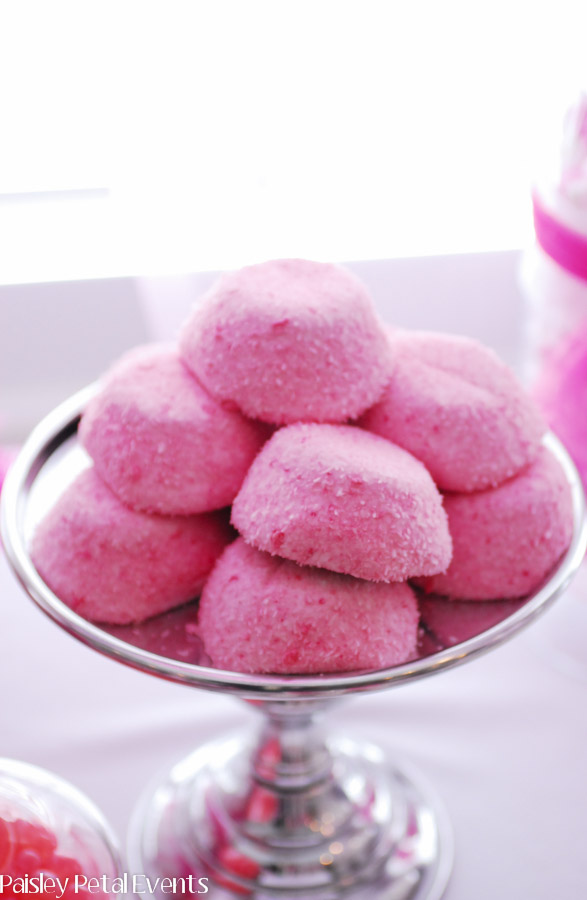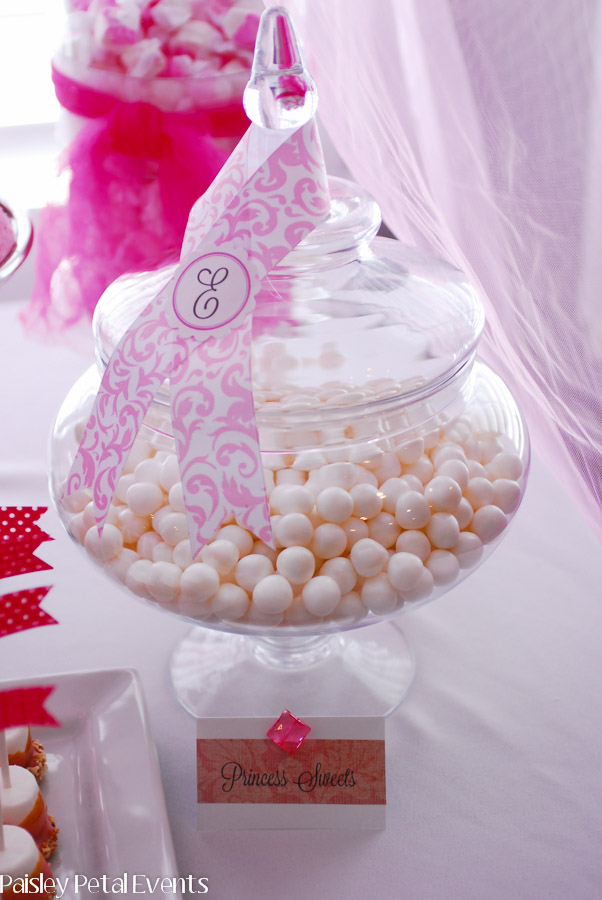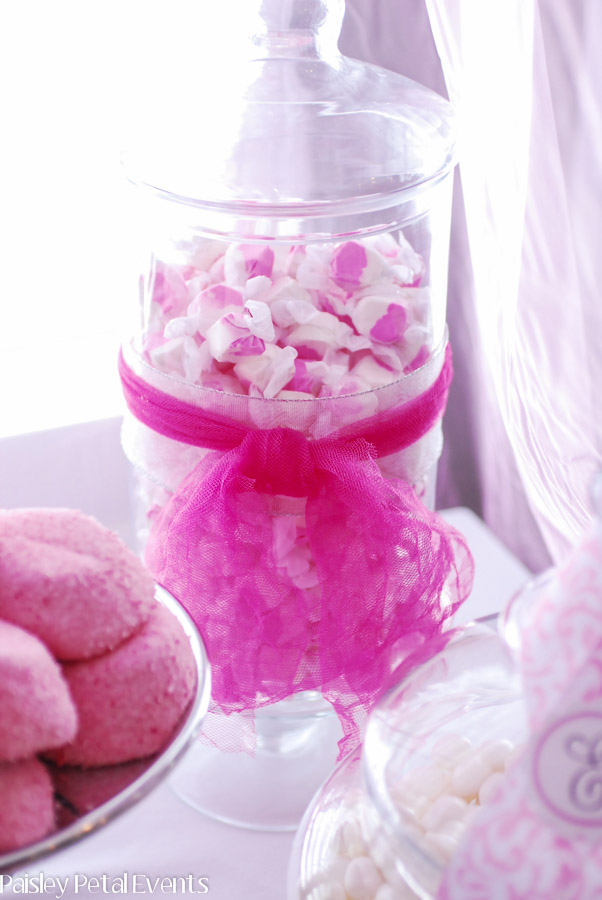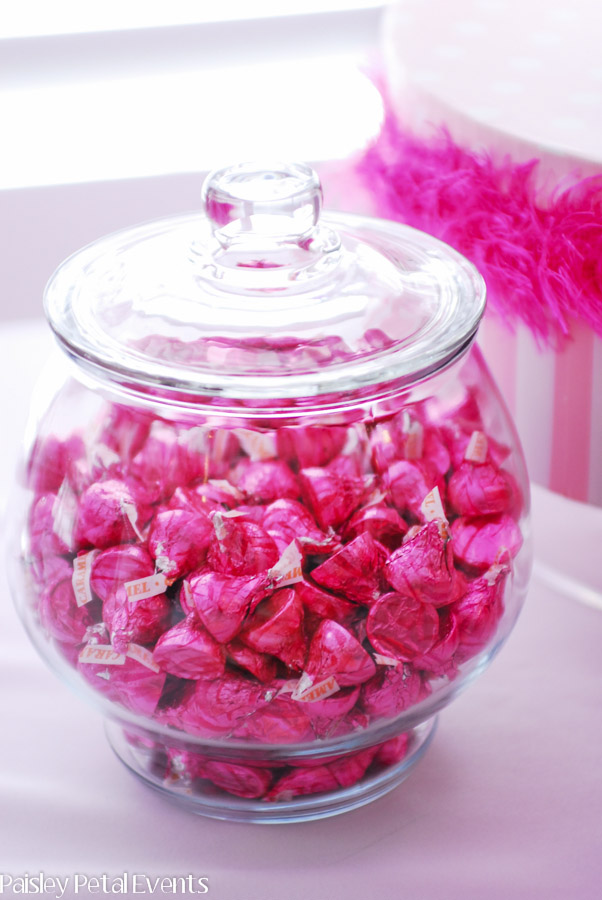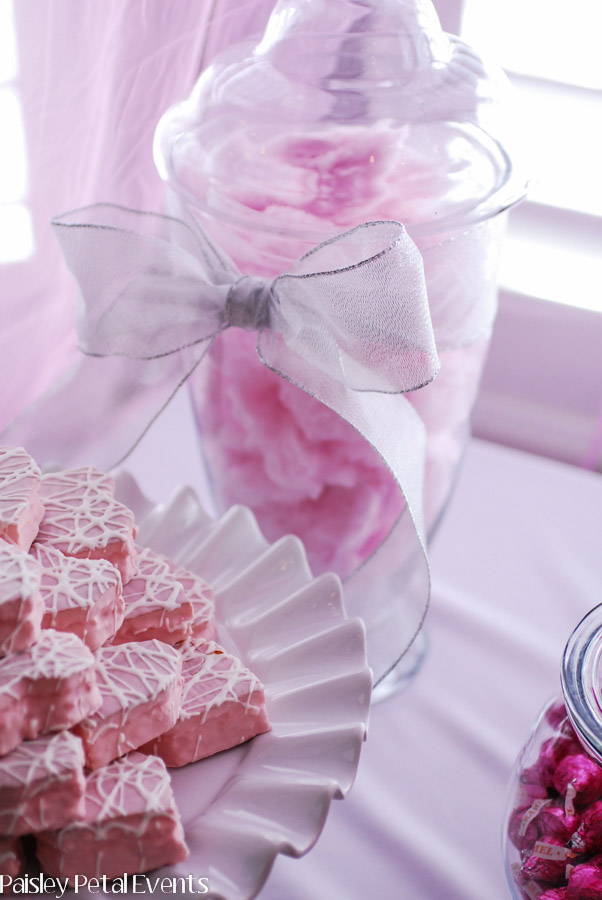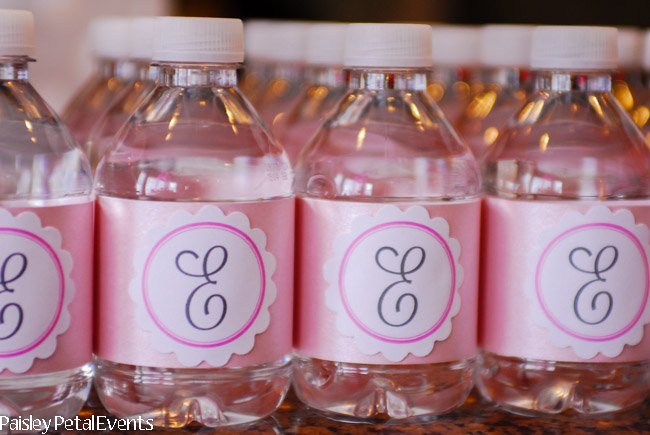 For favors each of the girls got to take home a darling pink necklace that my sister-in-law made.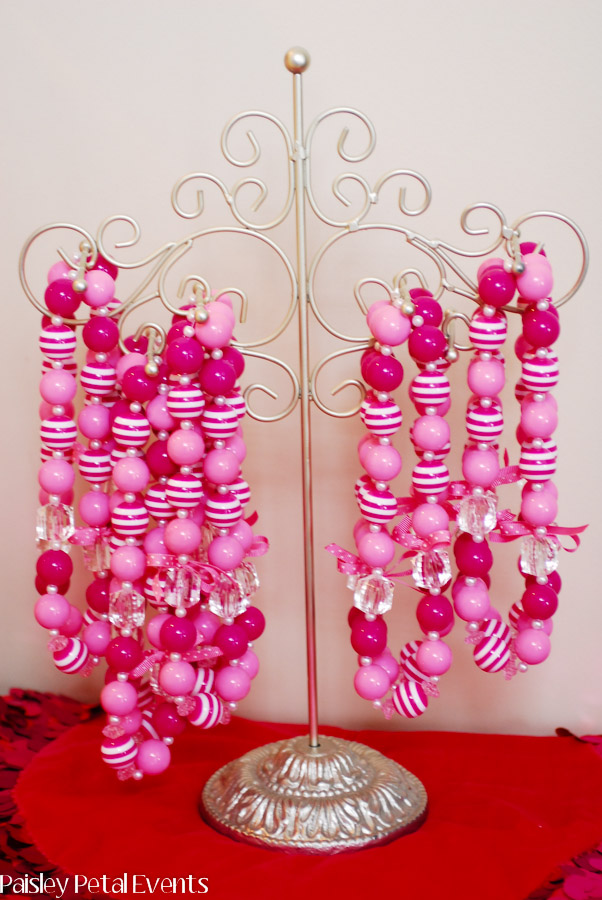 Thanks so much Adriane for letting me share your beautiful party with my readers!!
Vendors
Cake & Cupcakes – Sprinklebelle Cakes
Pink necklace beads – FizzyPops