This post is sponsored by We R Memory Keepers and HSN but all opinions are my own.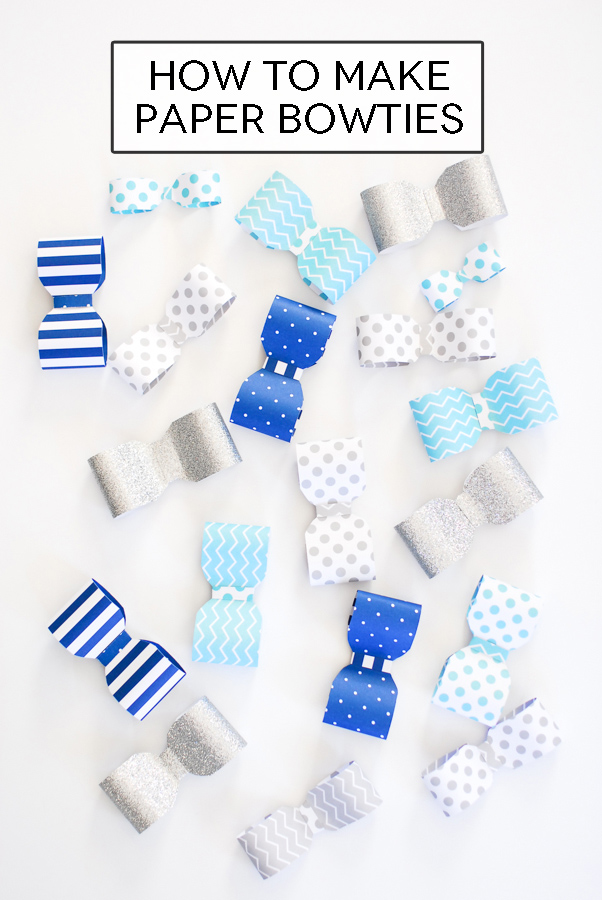 It's no secret that I love planning parties and creating handmade elements to make a celebration extra special. I'm helping with a baby shower next week for a cute girl in my neighborhood who's having a little boy. The colors I chose for the shower are the same ones in this fabulous tissue paper tassel garland we sell in the shop: royal blue, aqua, mint gray and silver.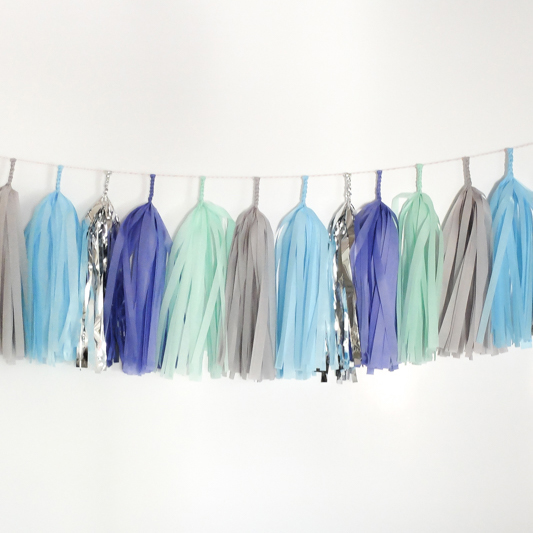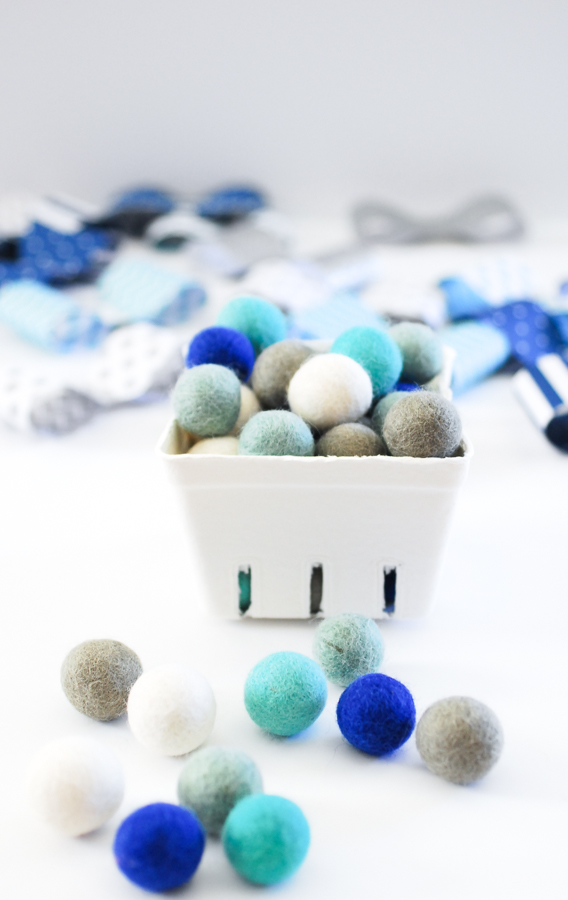 I'll be using the tissue tassel garland as decor but wanted to add some additional DIY elements as well, including this fun paper bowtie garland in a coordinating color scheme and a colorful felt ball garland as well. You can never have too many garlands in my opinion!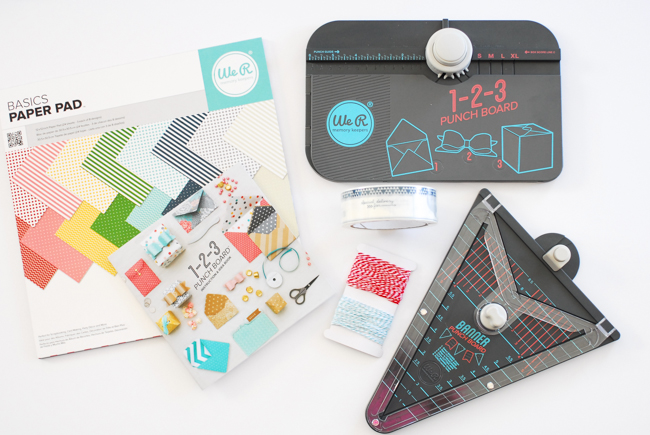 To make my paper bowtie garland I used supplies that came in this fun new punch board party pack from We R Memory Keepers. You guys, this kit is AMAZING! It comes with everything you see above: 123 punch board, banner bunch board, twine, packing tape, 12×12 patterned paper pad and a project idea book. You know how much I love to make bows & banners for parties (as evidenced here and here and here) and this kit will make those things PLUS envelopes, envelope liners and boxes – so fun!!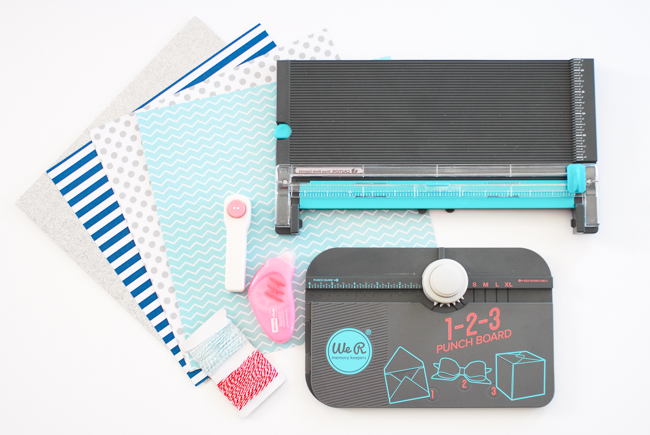 And here are the specific supplies I used for my paper bowtie garland: paper trimmer, 123 punch board, 12×12 paper, twine, adhesive and a small 2 hole punch. All instructions for making 6 different sizes of bows are included and they were very easy to make. The instructions tell you how to make a more fancy bow, but since I'm making bowties I eliminated 1 piece of paper and 1 step in the process. The basic steps are shown below.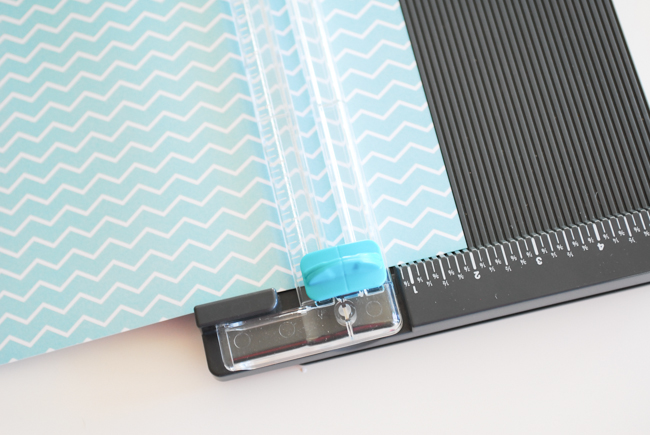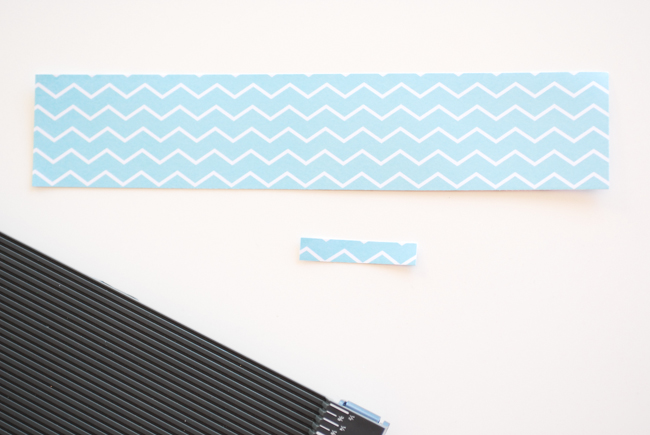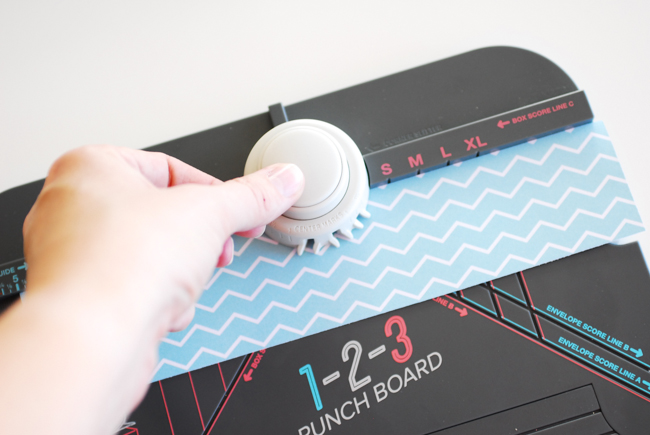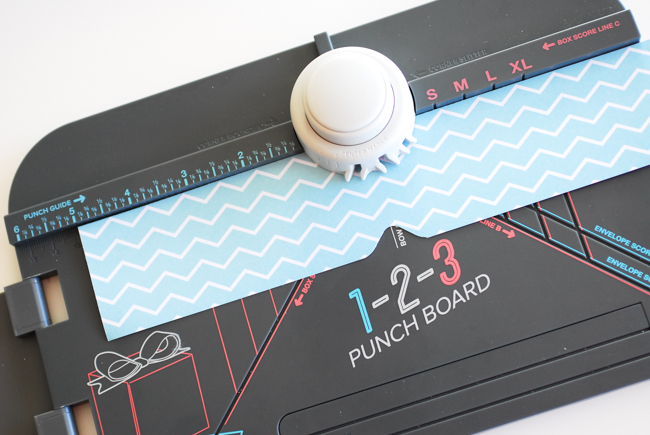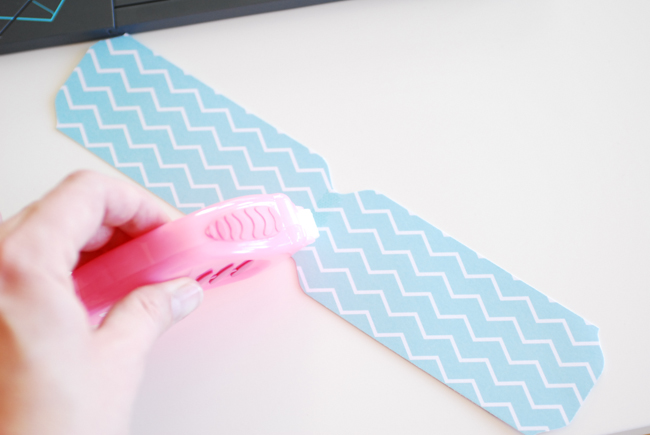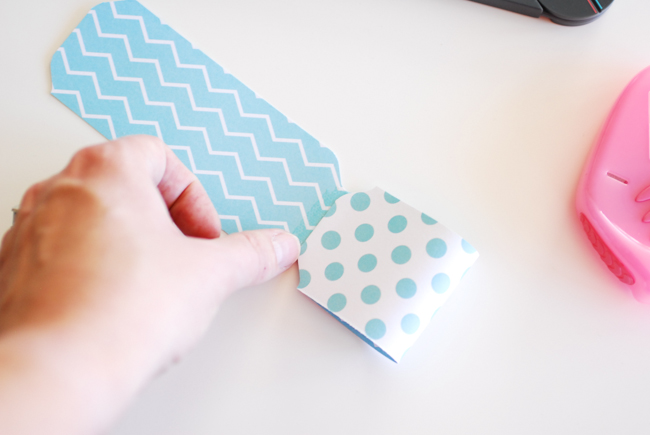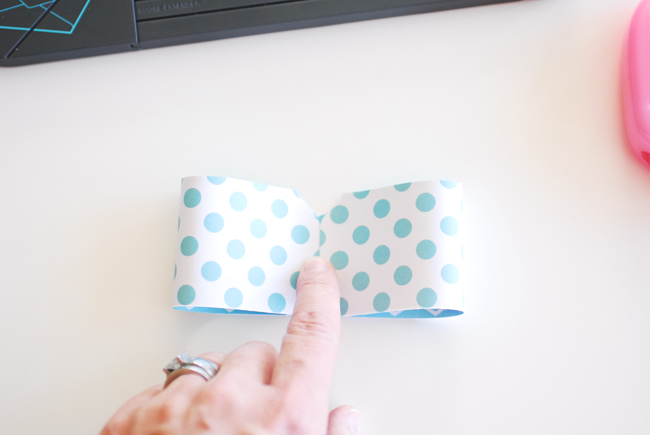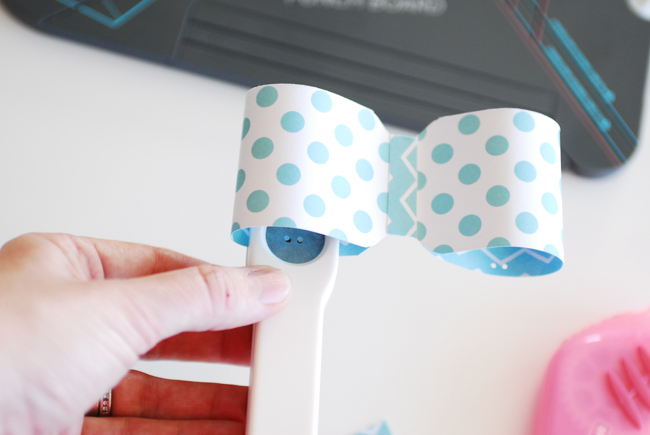 Here's where I used my little 2 hold punch to create holes for my twine to string through.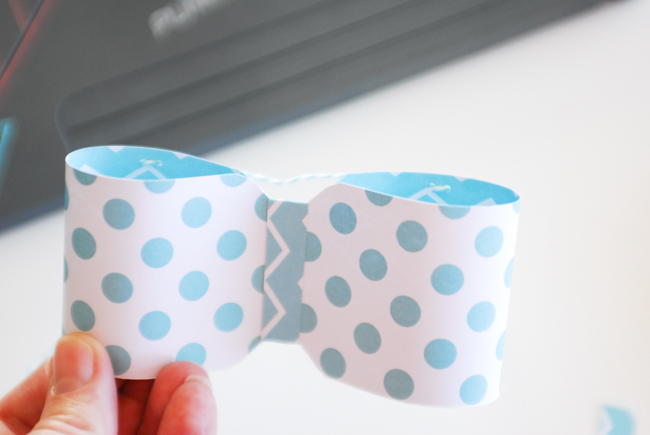 And here's my twine strung through the holes on my bow. Just keep making bows and stringing them onto the twine to create the length you need.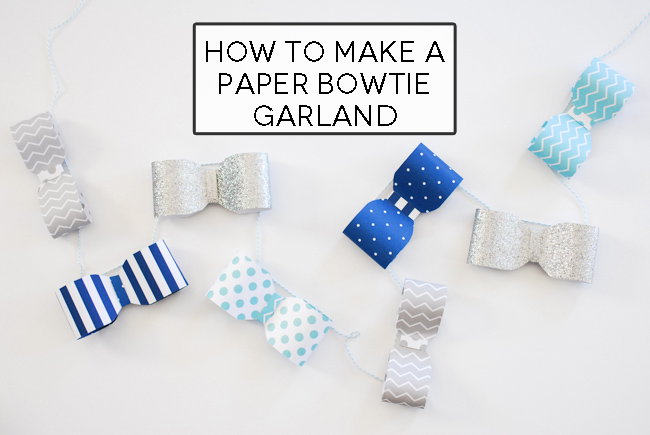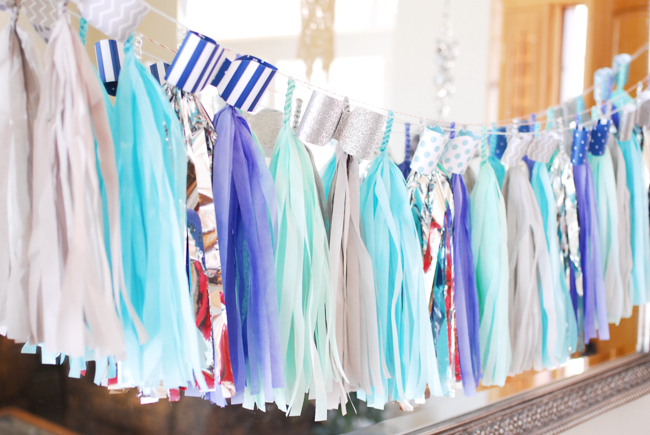 I hung my tissue paper tassel garland over my mirror in my entryway and added the bowtie garland and felt ball garlands on top of it. But they'll all be coming to the baby shower with me next week!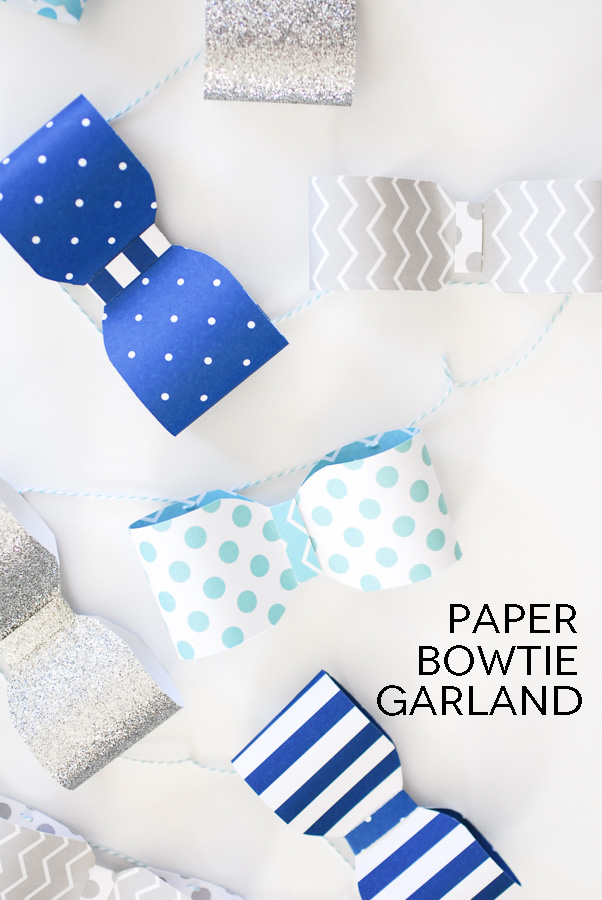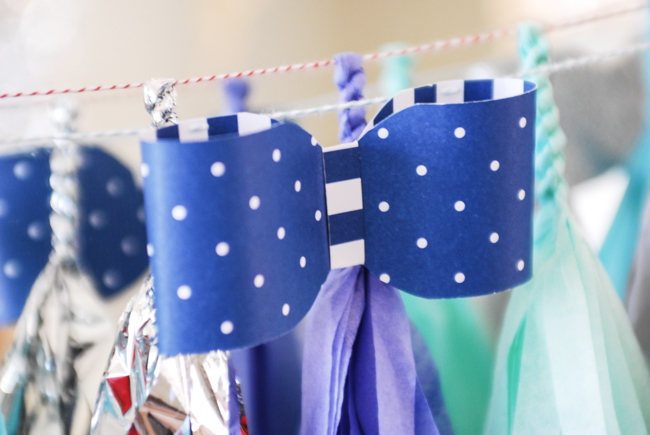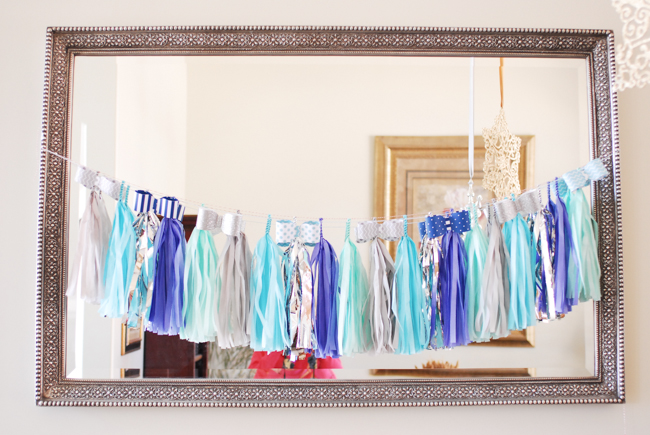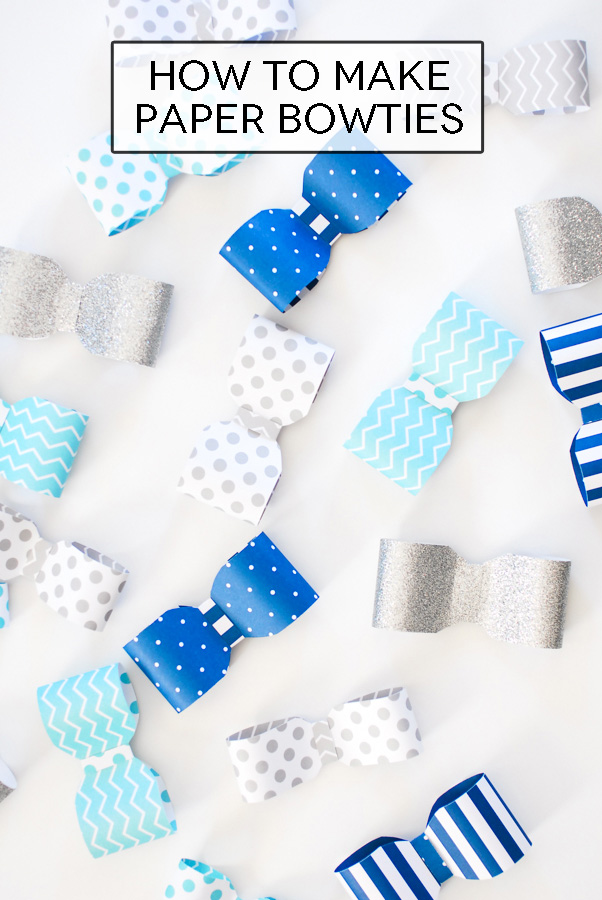 The awesome We R Memory Keepers 123 Punch Board Party Kit is available to buy exclusively on HSN next Tuesday March 24th so set your alarms and head on over there Tuesday! The kit is a one time special and will be discounted below retail pricing.
I can't wait to make the banners, envelopes & boxes with my punchboards next!