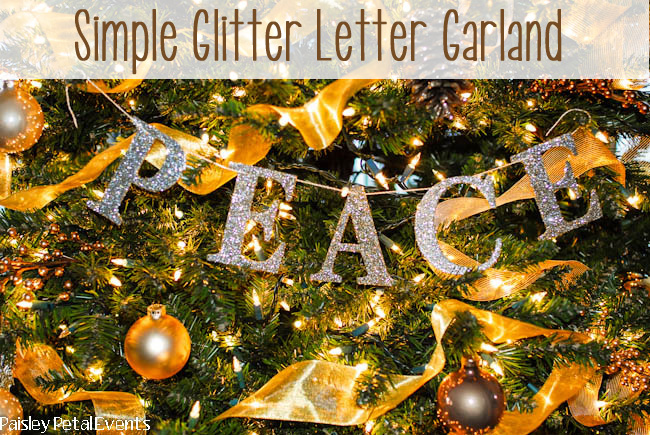 As I mentioned earlier this week, I was looking for some new, simple decorations I could add to my gold Christmas tree this year to spice it up a bit. I showed you how I made some glittered pinecone ornaments and today I'll show you how I made a simple glitter letter garland.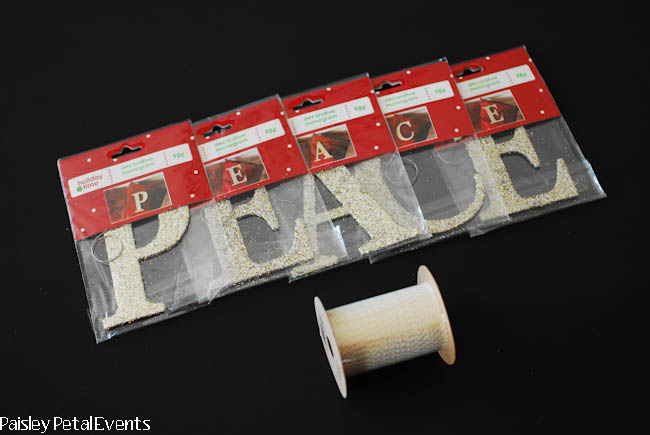 I saw these pre-glittered letters at Walmart for .97 cents each and grabbed a whole bunch of different letters to make some simple garlands. They didn't have every letter available so I had to make do with what letters they did have. The vowels were hard to come by! Then I found this cute gold baker's twine in the dollar bin at Target. Boy, that Target Dollar Spot sure gets me every time!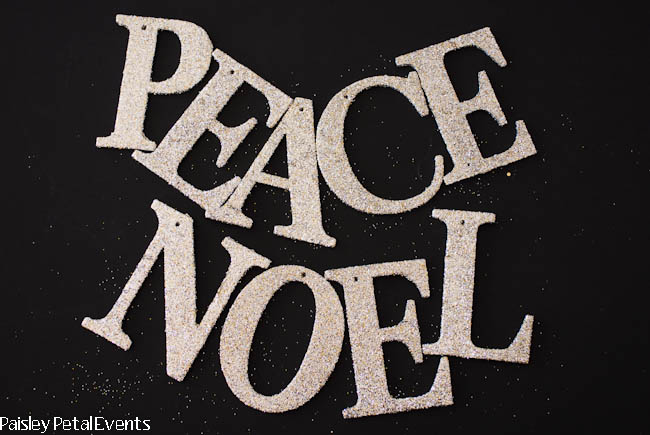 I took my letters out of the package and made them all cute for a second.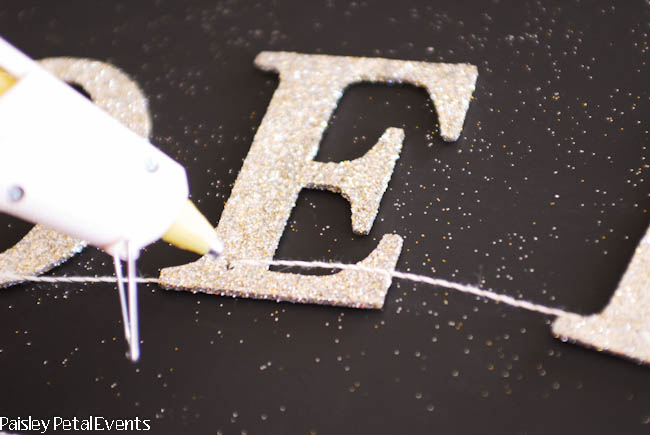 Then you simply thread your twine through the pre-drilled holes in the letters and glue the twine to the back of the letters.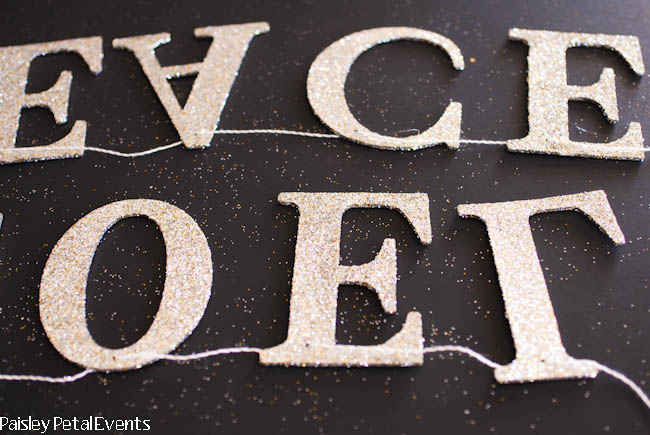 Let your hot glue dry.
And your garland is ready to hang! I added mine to my Christmas tree, but you could easily use it on your mantle or on a table to dress it up too.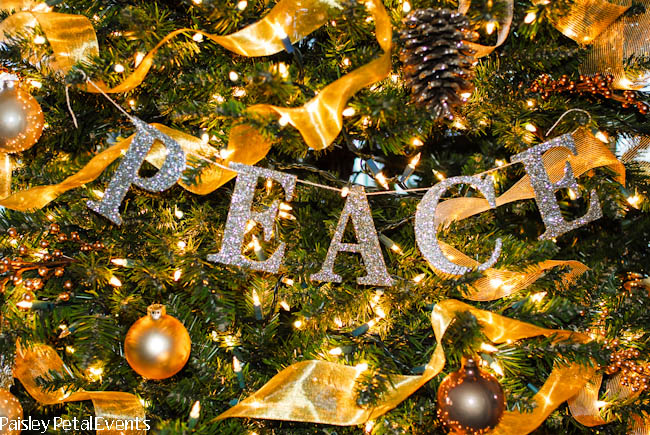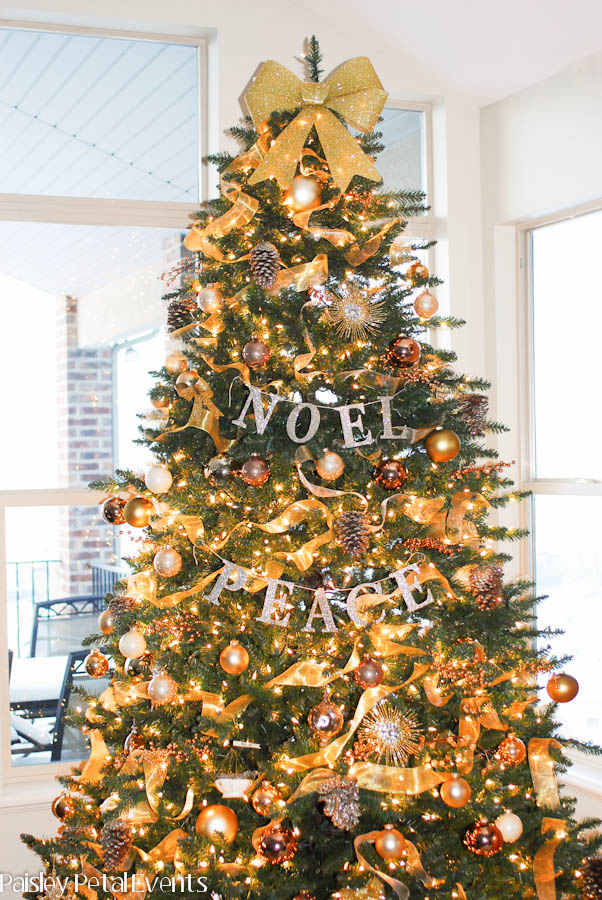 And here they are on my tree. Just ignore the section of burned out lighs. I was sick of fixing all the burnt out bulbs and gave up! 🙂