Hello everyone! I'm over at the Snap blog sharing my one little word for 2015. I've never chosen a word to focus on for the year, so for the first time I chose a word and it has already helped me reach my goals and pursue my dreams. My word for 2015 is BRAVE. Head over to Snap to find out a little more about why I chose this word.
Creating and releasing our new monthly printable subscription is definitely a result of me being brave and as I mentioned late last year, a name change & re-branding is also on the horizon and I couldn't be more excited about it!! I hope some of you will follow along with me in the journey via Instagram or Facebook and be inspired to be BRAVE in your own way.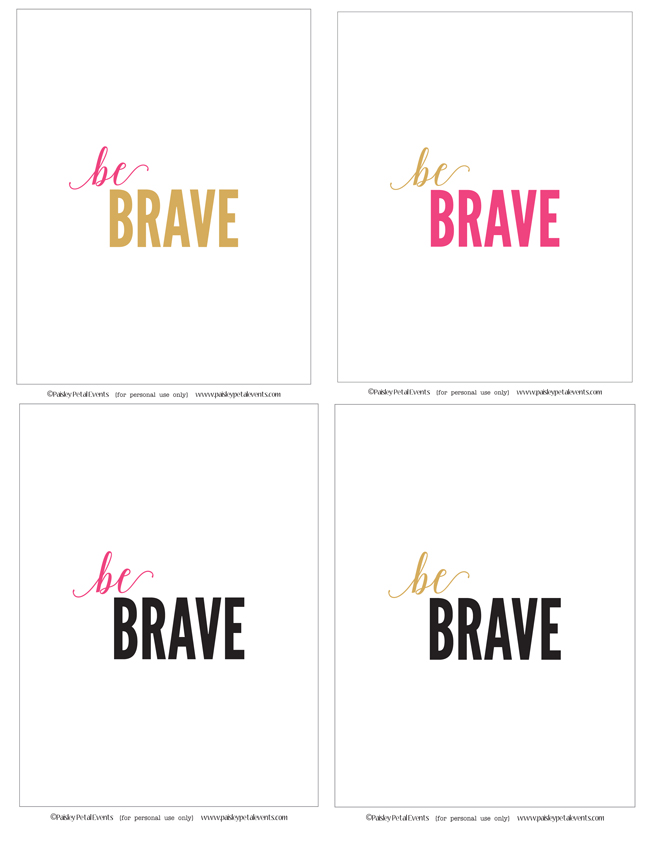 If you're interested, I created a simple art print to keep on my desk and serve as a little reminder every day to "BE BRAVE". You can download your favorite color scheme below.