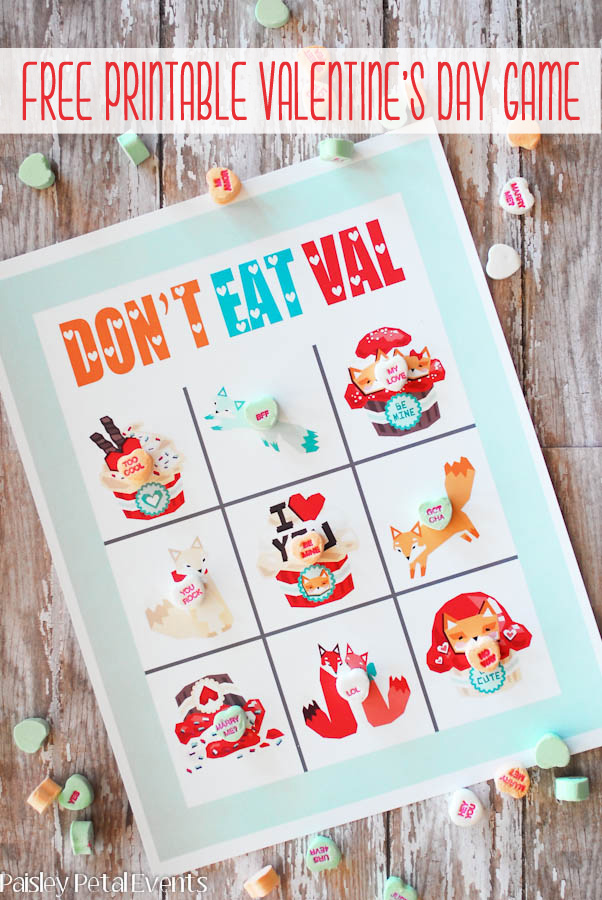 I'm the room mom in both my 5th & 1st graders classes this year so I'm always looking for fun things to do for the classroom holiday parties. Don't Eat Pete is a favorite with kids of all ages so I thought it would be fun to make my own version of this school Valentine's Day party game – Don't Eat Val. Foxes are so trendy right now, so our game has a darling little fox theme, which is perfect for both boys & girls!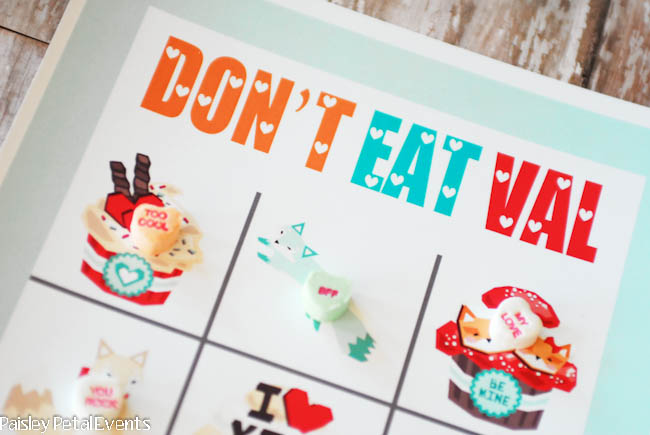 In case you haven't played before, I'll give you a quick run-down of how to play. First you place candy or other little treats on each square of the board game. Then you choose someone to go out of the room or just far away that they can't see or hear what's going on around the game board. Everyone else chooses which square is going to be "Val" and keeps it secret. Tell the person to come back and then that person starts taking the candy off of the game board one square at a time (and eating it if they want). When they choose the candy covering the square that's "Val" everyone yells "Don't Eat Val!" Then it is the next player's turn and you just continue in the same way until everyone's had a turn and time runs out.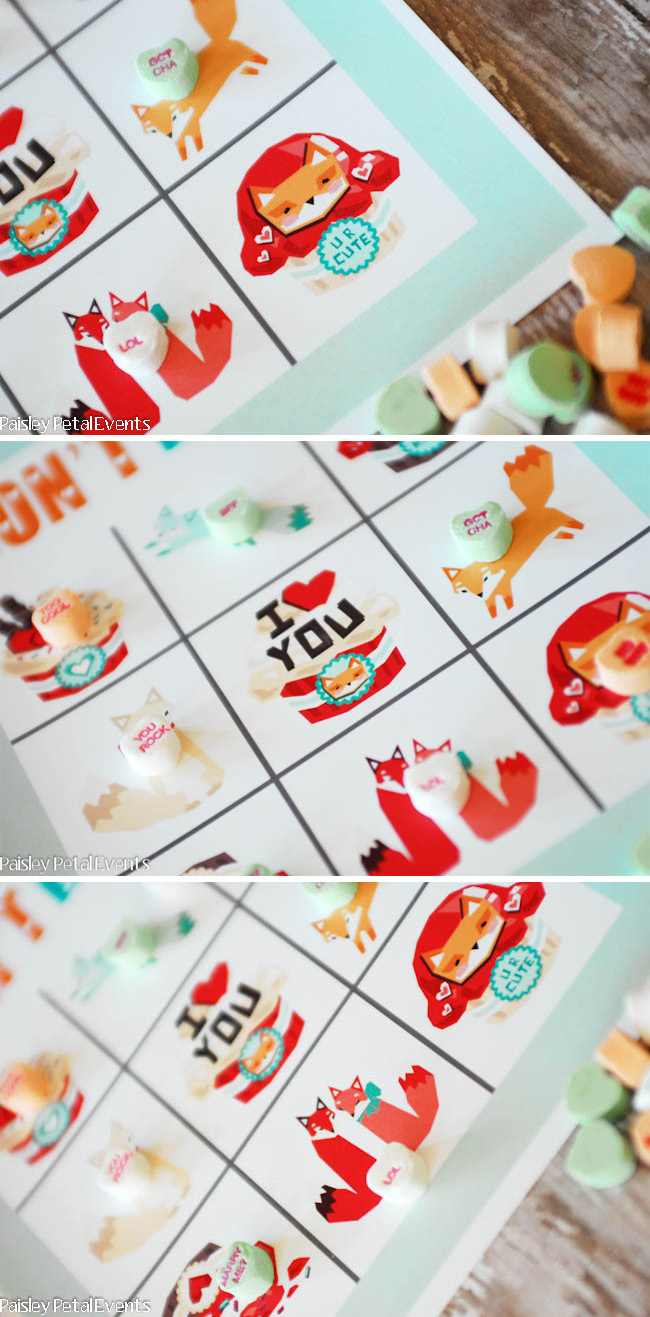 I made the game in a couple different sizes and formats to suit your needs. I made an 8×10 and an 11×14 in JPEG format if you want to print at Costco or another photo place. You could even mount your 11×14 onto some foam core posterboard to make it last longer.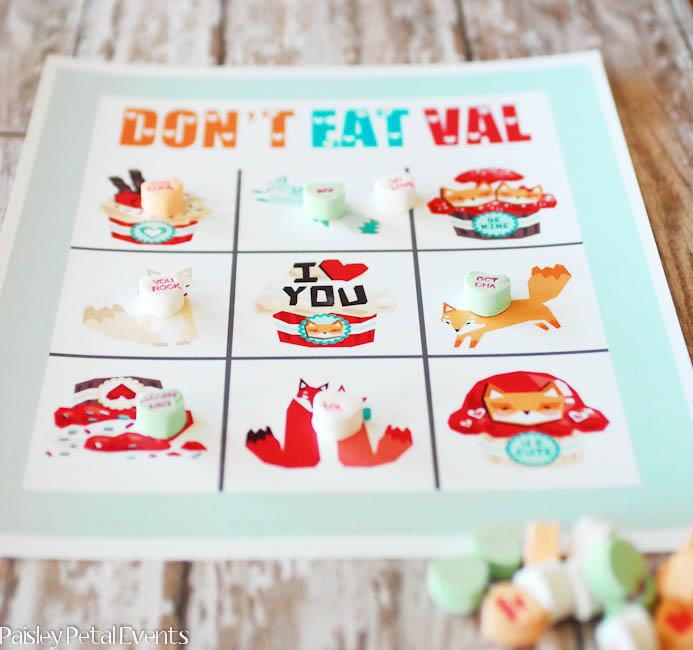 I also made an 8.5×11 PDF to print on cardstock at home or at your favorite print shop (I love Office Depot).

Tip: For the JPEG's, once the image downloads and opens in a new window, simply right click and save to your computer. Then you can upload it to a photo lab.
And check out this post for more classroom Valentine's Day party ideas! I'll be using the conversation heart games for sure plus a craft (haven't decided which one yet) & decorating cookies. Do you have any favorite class Valentine's Day party ideas? I'd love to hear them – I'm always looking for new ideas!!
Linking up to these fabulous parties!