If you're looking for some darling Valentine's Day printables for any upcoming parties or events, don't worry because Lauren McKinsey's got you covered! She has 5 (yes 5!) new collections that are now available and they are all just so cute, I don't know how you're going to choose!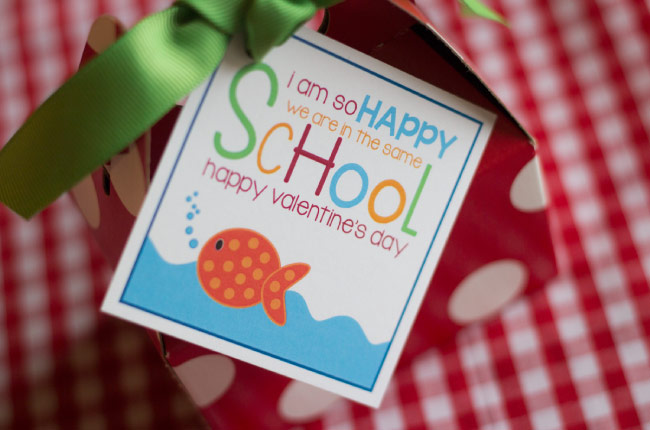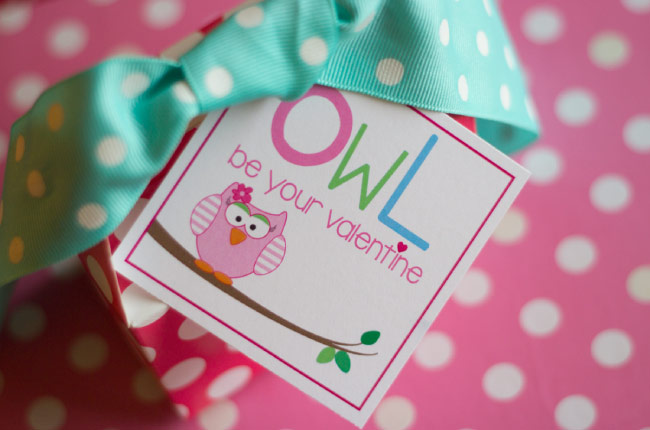 First there's a collection of Valentine's Day notes. The above pictures are just 2 of the fun designs available – there's 12 different notes that are 3 inch square and you can purchase the entire set for only $3.99 or sets of 4 for $1.89 – what a steal!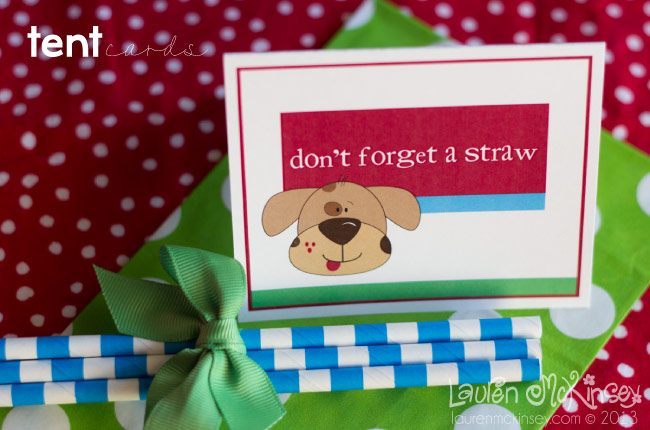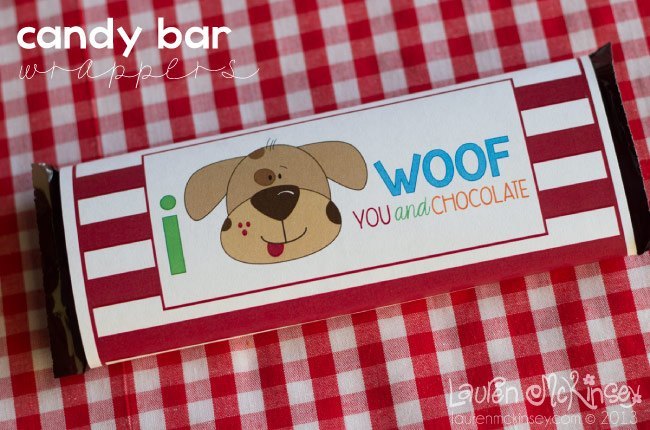 Next is a cute collection called Puppy Love for boys. Again, there are about 20 different items in the printable collection and I'm only showing you 2 of the available pieces.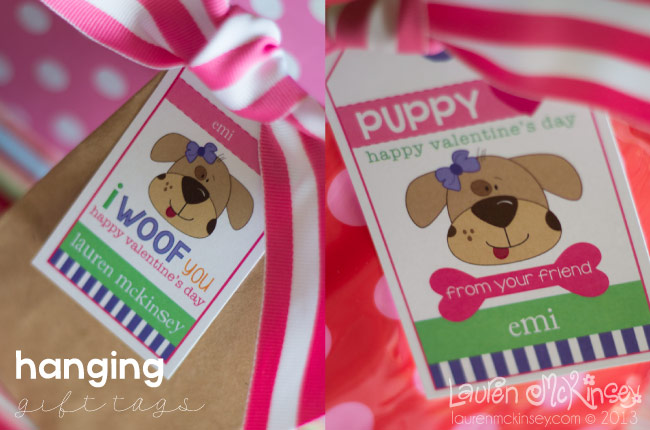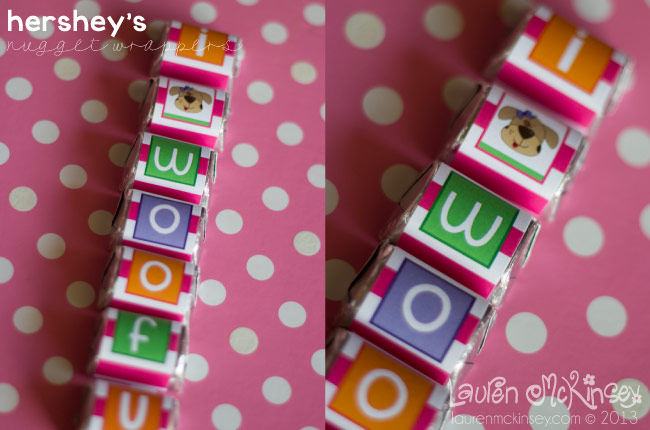 And of course, the Puppy Love for Girls collection – isn't it just adorable?? Those Hershey Nuggets wrappers are my fave!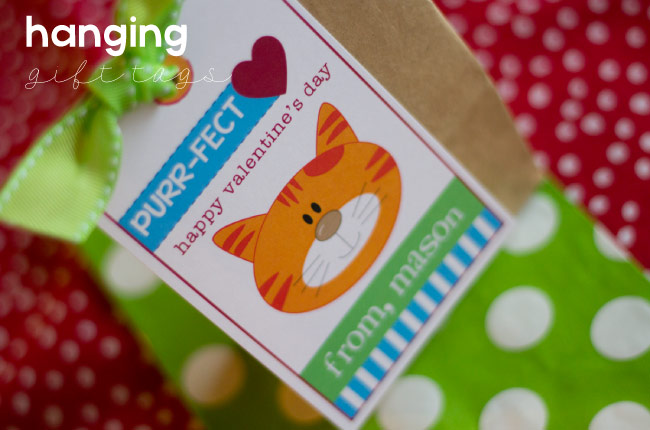 And if you're a cat lover instead, here's a fun Purr-fect Love for Boys collection.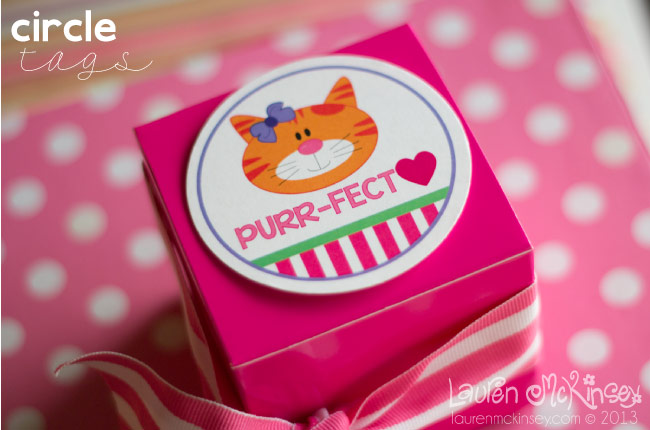 Let's not forget those little girls! The Purr-fect Love for Girls is just purrrfect! 😉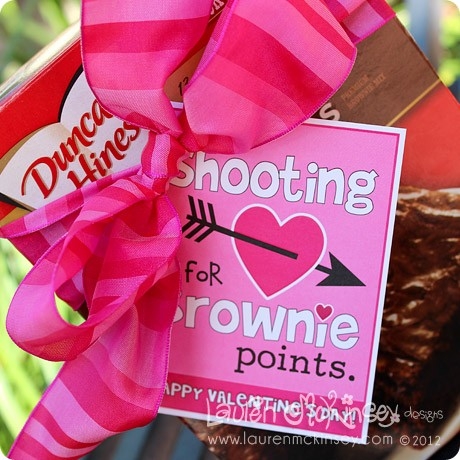 Lauren also has 6 other Valentine's Day collections that are absolutely darling and the above image is one of my favorites that I've used for years as teacher gifts – LOVE it!!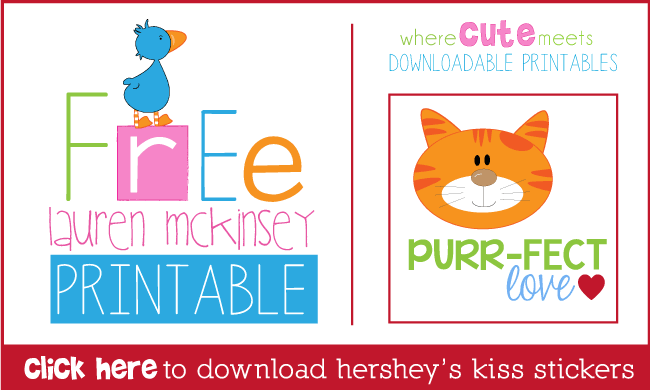 Don't forget to click on the above images for your free printables! You get the cute hanging gift tag from the Puppy Love for Girls collection and the Hershey's Kiss stickers from the Purr-fect Love for boys!