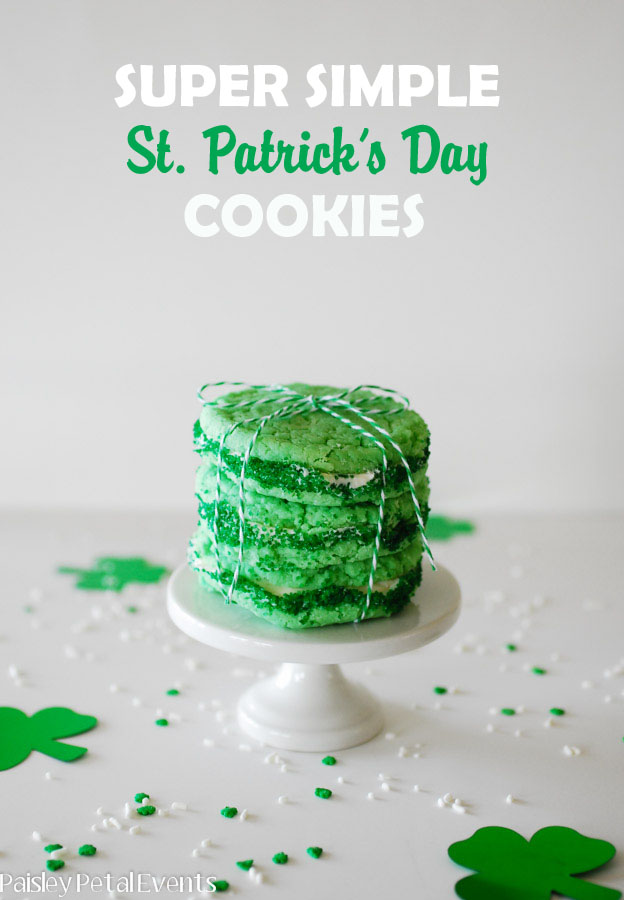 I'll admit I don't do a lot to celebrate St. Patrick's Day and what I choose to do has to be very quick and easy so I'm sharing these Super Simple St. Patrick's Day cookies with you today. They're so easy you can whip them up in no time with only a few ingredients and your kids (and husband) will love them! These are seriously my hubby's favorite cookies!
Ingredients
2 boxes of white cake mix
1 cup of butter, softened
4 eggs
2 cans of cream cheese frosting
Green food coloring
Green sugar crystals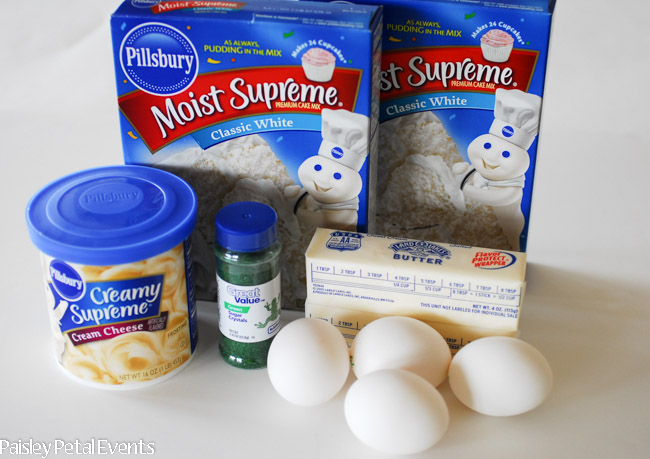 1. Add cake mixes, softened butter and eggs to a large bowl and mix until well-combined. Add green food coloring and stir until desired color is achieved.
2. Bake at 350 degrees for 10 minutes.
3. Once cookies are very cool, spread a generous amount of cream cheese frosting between two cookies to form a sandwich.
4. Roll edges in green sanding sugar and serve.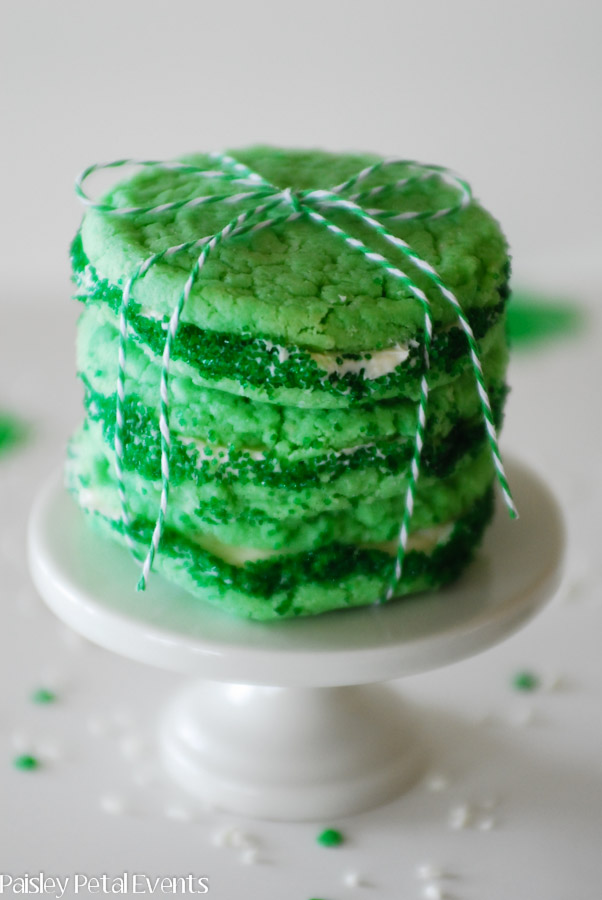 See, I told you – super simple! You'll definitely want a glass of cold milk handy when you eat these bad boys – they're delicious and I challenge you to eat just one!
HAPPY ST. PATRICK'S DAY EVERYONE!