So, I'll admit it…I don't really do a lot of decorating for St. Patrick's Day. How about you?? I just don't get into it like most other holidays and there's not a lot of color options – green and what else??? But then I remembered that gold is obviously a St. Patrick's day color, so I got all excited about using gold for some St. Patrick's Day stuff. I love a good art print or subway art for holiday decor because it's so easy. You just download, print and place in a frame. Instant cuteness and festivity!
As you may recall from my Valentine's Day art prints, I'm currently loving bold stripes and gold together (especially black & white stripes!), so that's just what I made for St. Patrick's Day! Some free printable St. Patrick's Day art prints in bold stripes with gold accents. And, I couldn't decide which color combinations I liked best, so I'll leave it up to you! Choose any of the 6 options I created.
As always, I recommend using white cardstock and either printing at home or at your local office supply store. Office Depot is my fave! Bring your own cardstock and it's a lot cheaper.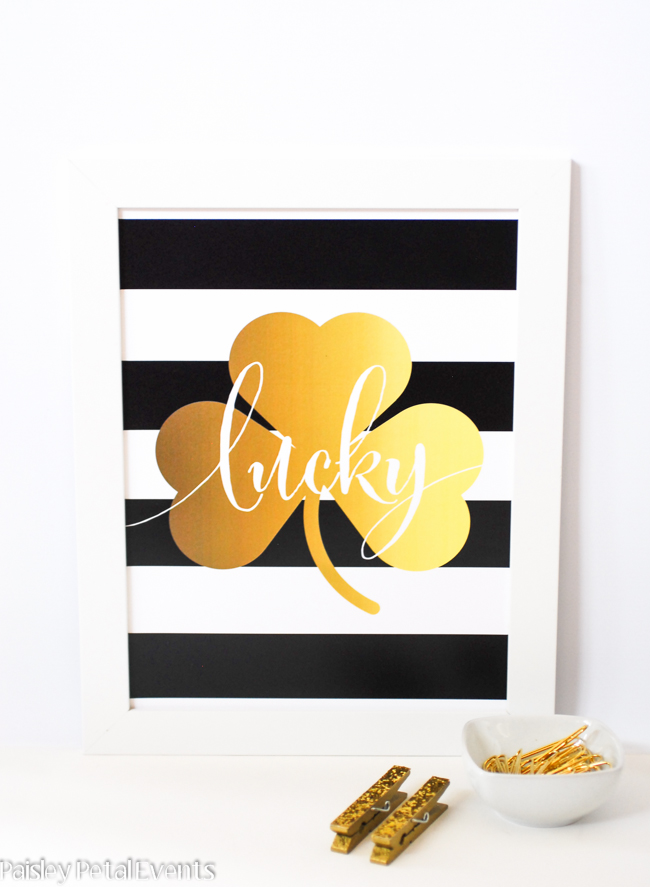 My current crush – black and white stripes with a gold clover!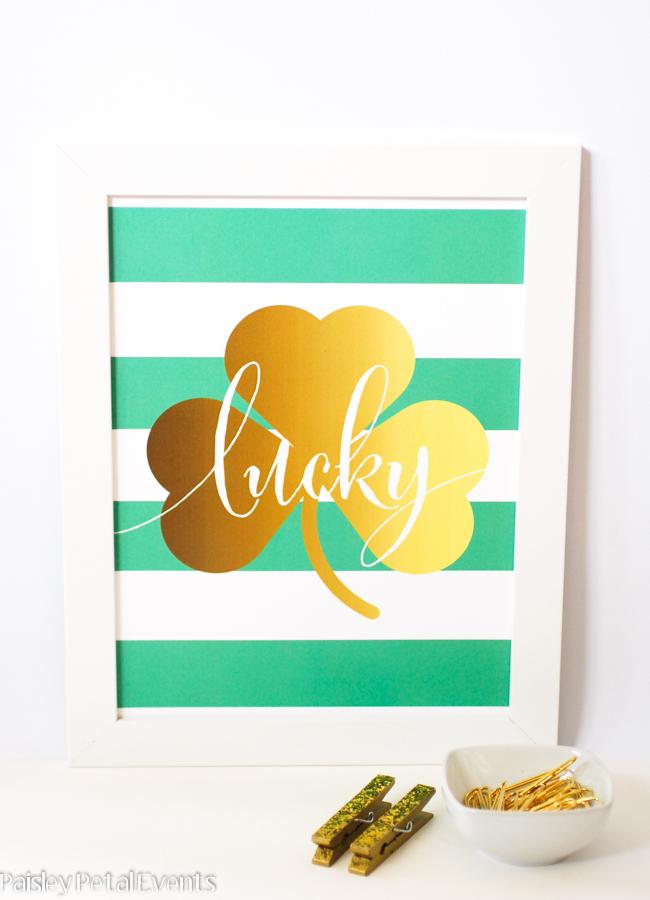 This is a fun light green and white stripes one, again with the gold clover.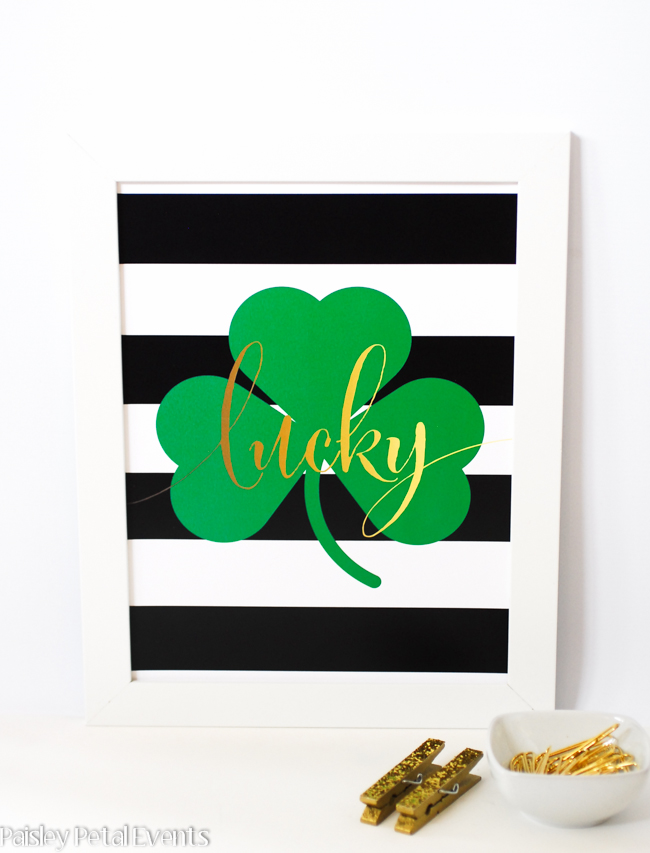 Black & white but with a traditional green clover and a touch of gold lettering.
It's a little hard to tell in the pic, but this is a darker kelly green with a gold clover, for a more traditional St. Patrick's day color scheme.
Simple click on the links below to download your favorite PDF.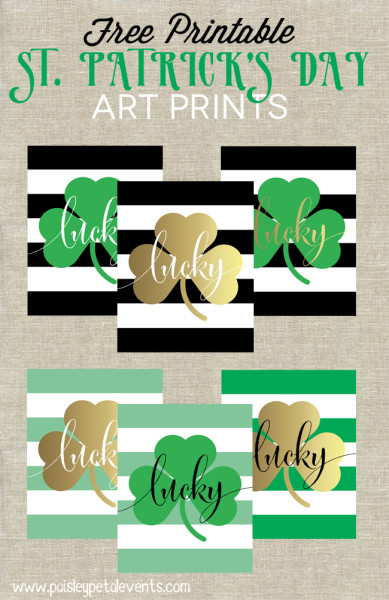 What's your favorite design?? I'd love to hear! Leave a comment below.